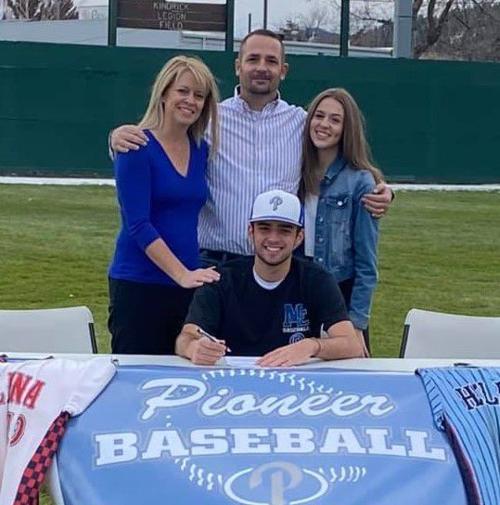 HELENA — Helena Senators shortstop Tyler Tenney has signed to play baseball for the Miles Community College Pioneers.
Tenney, a Capital High senior, batted .336 last summer for the State runner-up Senators, with 48 hits, two triples, 32 runs batted in and a .411 on base percentage. On the mound, the 6-foot-2 right-hander posted a 5-1 record, with two saves and a 3.76 earned run average.
MCC competes in the MON-DAK conference in the NJCAA, and has captured 13 consecutive league championships.
"One of the keys to a good baseball team is being solid up the middle," Helena coach Jon Burnett said, "and for the last two seasons Tyler has been our anchor at shortstop. He's very athletic with a strong arm.
"Some of the plays he makes has you sitting back and saying, 'Wow!'"
Tyler is the son of former Senators player Kevin, and Amy Tenney, and has one more summer of eligibility with the Senators.
Tenney plans on studying accounting in Miles City, with "a goal of playing two years for the Pioneers and hopefully finish" his last two years at a D-1 school playing ball and completing his degree.
Be the first to know
Get local news delivered to your inbox!