Here's a look back at sports happenings on this date in history, Sept. 28.
The 2020 baseball season began with Juan Soto testing positive for COVID-19. Now, he's a 21-year-old batting champion — after beating out anot…
A look at what's happening around the majors today:
There was no way this was going to turn out anything but odd, and it's not going to get easier going forward.
PHILADELPHIA (AP) — Carson Wentz and Kirk Cousins remained winless. Mitchell Trubisky got benched. Dwayne Haskins took a step backward.
NEW YORK (AP) — Miami heads to its first postseason appearance since the Marlins' 2003 World Series title with its first winning record in mor…
LAS VEGAS (AP) — Two decades of heartbreak at his home track finally ended for Kurt Busch when a little bit of luck fell his way at Las Vegas …
Results from around the state
Volleyball boxscores from around the state as submitted by coaches.Saturday, Oct. 26CLASS AABOZEMAN 3, BILLINGS SENIOR 0Billings Senior;20;16;…
Kylie Hartnett won another cross country race Saturday, while the Helena High boys soccer team notched a big win on the road. 
The Bruins defeated the Wolfpack in five sets to remain undefeated
Check out the Saturday football, volleyball, soccer and cross country action from around the state.
In this unusual offseason, Tricia Binford wants to celebrate each small victory. The season having a new start date qualifies as just that for…
"We have a goal of getting all the schedules done by the second week of October. Been waiting on the (FCS championships schedule to be approve…
Former Montana Grizzlies Dante Olson and Jerry Louie-McGee might not be finished with football just yet.
For many, the college football season officially begins this weekend.
University of Montana football players who took to Twitter to question the Missoula City-County Health Department's coronavirus quarantine res…
An All-America honorable mention basketball player at Rocky Mountain College, Big Back now focuses on his family. 
Capser's 146 extra-point kicks are the most in state history.

Marysville House Historic Bar & Steak House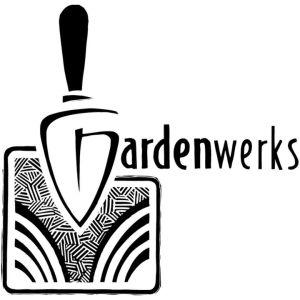 The 2020 baseball season began with Juan Soto testing positive for COVID-19. Now, he's a 21-year-old batting champion — after beating out anot…
A look at what's happening around the majors today:
NEW YORK (AP) — Miami heads to its first postseason appearance since the Marlins' 2003 World Series title with its first winning record in mor…
NEW YORK (AP) — DJ LeMahieu became the first player to win undisputed batting titles in both leagues and Juan Soto the youngest NL champion as…
A look at what's happening around the majors Monday:
ANAHEIM, Calif. (AP) — The Los Angeles Angels fired general manager Billy Eppler on Sunday after the long-struggling franchise finished its fi…
MINNEAPOLIS (AP) — Tucker Barnhart and Eugenio Suárez had RBI singles during a three-run 10th inning, and the Cincinnati Reds beat the Minneso…