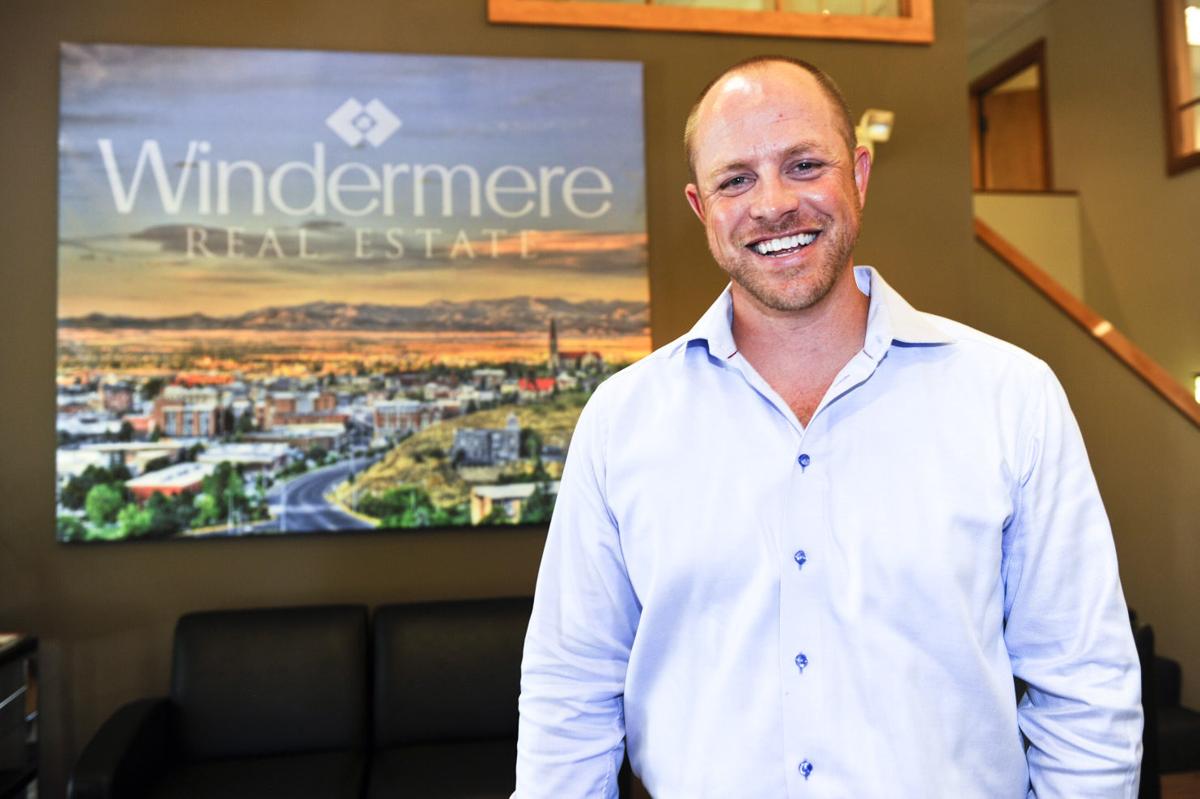 For Helena native, Josh Ahmann, real estate is in his blood. His father owned Ahmann Brothers Inc. for 20 years and always told Josh he'd make a great leader in the business. While Ahmann planned on getting involved in the family trade, he wanted to experience more of the world first.
Ahmann spent his early 20s traveling about and living in different parts of the country like Seattle. Eventually though, missing the simple Montana way of life and the rivers he loves to fish, he was compelled to return home. 
After returning to Helena, Ahmann got involved in telecommunications as a business account executive with Verizon Wireless. He experienced great success in the job and at one time led the Pacific Northwest in data sales. Despite never receiving a formal college degree, Ahmann explained that he attended the "school of corporate sales," which provided him valuable skills and knowledge he would use later.
Ahmann finally dove into real estate as an agent with Windermere. After working there for four years, the corporate Windermere Real Estate office approached him about taking over the Helena franchise. Not afraid of a challenge, Ahmann signed on as the new owner of Windermere Helena in 2011.
After upgrading Windermere's location, Ahmann got busy transforming the office culture. His first goal was to meet one-on-one with each agent and discover what their personal and professional goals were.
"I encouraged our current agents to be their best and refocus their mentality towards being more customer inclined," he said.
Ahmann quickly realized that he would need additional help—not only with revamping the office but in staying organized. He brought on the young, ambitious Stacy Nistler as his office manager.
"She was very consistent and greeted everyone with a warm smile when they walked in," said Ahmann. "She set the tone for the office being more of a collaborative culture."
He credits Nistler as one of his best moves and the first major turning point in making the office a success.
Ahmann's brother, Rick, and sister, Mary, also later joined him as agents. Their expertise and similar ideals have made them an asset at Windermere.
During the past four years, Ahmann has transformed Windermere Helena into one of the community's premier real estate offices with 13 full time agents and two support staff. Ahmann is known for bringing on young agents and loves mentoring them in the business. Nistler, who started as the office manager, is now one of those new and eager to learn agents at Windermere.
 "Any success obtained by Windermere Helena is credited to the agents and support staff and their willingness to adopt a collaborative team culture," he said. "We have an amazing way of working together and supporting one another."