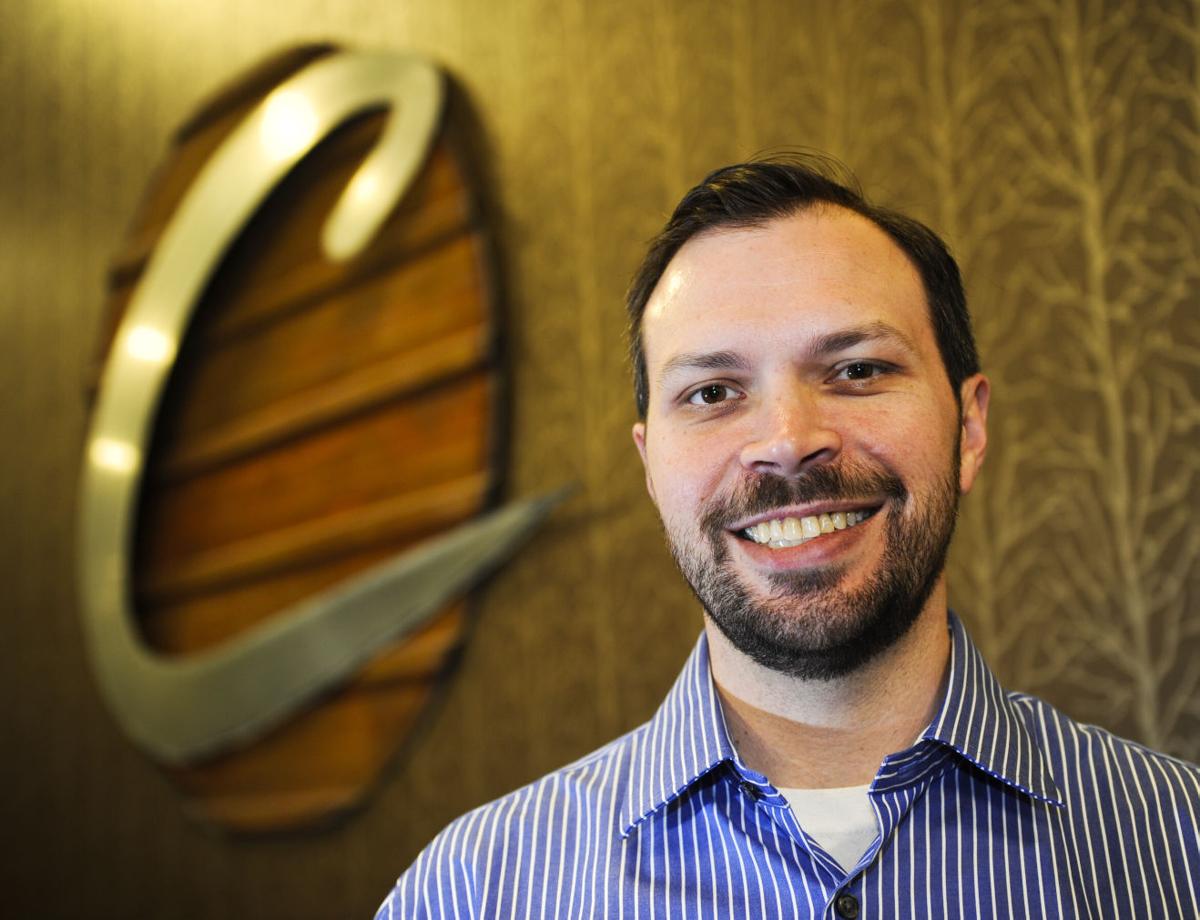 An illness left Jonathan Rickles inactive and eventually 40 pounds heavier. It was during the summer between his freshman and sophomore year in high school that he was tired of being tired. So, with a bit of inspiration from Bruce Lee movies, he committed to make a change and dedicated himself to eating less and exercising more.
"I think I literally just ate rice for that entire summer," Rickles said.
He dedicated himself to working out, which left a spot in his heart and a spark in his blood about being health conscious. A choice that has brought him tremendous success and happiness today.
Rickles, 35, is the general manager and co-founder of Capital City Health Club. He grew up outside of Atlanta, Georgia and was active playing sports. He says being at an unhealthy weight not only has serious health implications, but is detrimental to emotional well-being as it eats away at your self-confidence.
"When you feel good about yourself, it makes everything in life easier to deal with," he said.
Throughout his 20s he worked in real estate, following his parent's footsteps. 
"Financially, it was good, but I was felt a bit unfulfilled," Rickles admitted.
Knowing that at the end of the day he could go, workout and reset was enough for awhile, but he longed for work that inspired him. It wasn't too many years before he set his sights on a career change and began working as trainer at a local gym. He taught fitness to seniors at a nearby church and also helped out at a high school teaching exercise to young people.
"Investing in yourself is of utmost importance," Rickles said. "It prolongs life, limits diseases, and improves overall health."
Experiencing a significant weight gain early in life was tough, he said, even life-changing. That transformation is likely why he is where he is today. Rickles took a job folding towels at a Gold's Gym and quickly moved up the ranks into sales, assistant manager and eventually general manager. While he had identified what industry to work in, he yearned for a niche in the industry that spoke to him.
When the opportunity came to open a state-of-the-art health club in Montana presented itself, he enthusiastically accepted knowing that he'd be involved from the ground up. He was eager to put into motion the experience he had gained at Gold's Gym.
"I had to try," he said adding that without a wife or children to tie him down, he quickly signed the letter, packed up this things and headed west.  
Developing the club was a ton of work that he describes as a huge machine with many working parts.
"It was lots of long hours going over details and has been a constant exercise in refining with an emphasis on listening to feedback," Rickles said.
 Now, more than 4 years later, he has no regrets.
Capital City Health Club has 6,000 members, a number that continues to steadily creep up. Rickles said the key to success is making customers feel welcome and treating them with respect. That rings true when it comes staff too, he added.
Helping others grow and improve their health, and inevitably their lives is what Rickles enjoys most about his Queen City career. He believes in creating an environment that allows people to be individuals, promoting from within, and getting to witness first-hand people's tenacity. He gets it all, and couldn't be happier.