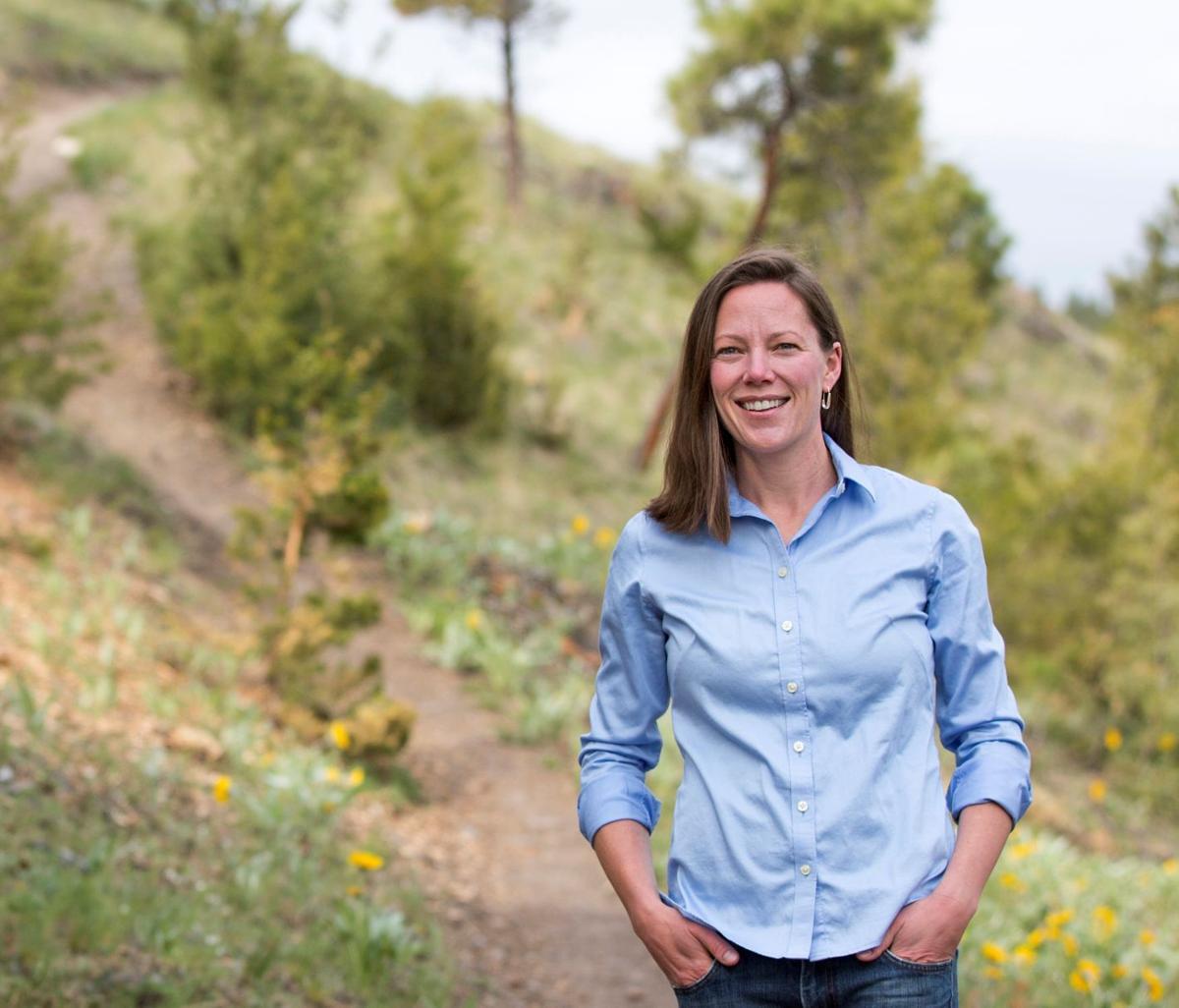 With more than 500 pairs of eyes fixed on her on May 9 at the finish line of the 2015 Don't Fence Me In Trail Run, Mary Hollow accepted the executive director position at Prickly Pear Land Trust.
Hollow is a Helena native who graduated with a business finance and economics degree from the University of Montana. After graduating, one of her professors encouraged her to leave Montana for a while to gain a greater perspective on the world. Heeding the advice, Hollow moved to Washington D.C. for a few years where she worked on Montana Sen. Max Baucus' finance committee.
Later, having missed the Big Sky quality of life she'd always loved, Hollow returned to Montana. She continued working for Baucus in Missoula while seasonally managing the North Fork Crossing Lodge on the Blackfoot River. Nature Conservancy events hosted at the lodge first peaked Hollow's interest in conservation issues in Montana.   
The opportunity later presented itself for Hollow to join The Nature Conservancy (TNC) and return to her hometown of Helena. After almost eight years of working on land protection and directing government affairs for the state TNC office, Hollow left to lead Prickly Pear Land Trust.
Hollow oversees PPLT's work throughout the four-county service area and noted, "I love the local spirit of Prickly Pear Land Trust – we get a lot done and it's a team effort in the most Montana way.  The people, families, and businesses in the communities we serve make our work possible".
She noted that there are challenges but she chooses to see them as opportunities.
"Montana is growing and changing – we all see it," said Hollow. "I believe the deep commitment to the outdoors and to PPLT will bring more people to the table, and will help us leave a better place for future generations. "
In the past few years, Hollow has a shift in perspective when it comes to conservation.
"There's a growing recognition that conservation is about more than recreation, it's about healthy communities and our economy"  she said. "In Montana, conservation investments strengthen our largest industries but more importantly, the conservation deliverables from groups like PPLT are the reason people want to live and work here."  
With PPLT celebrating their 20th anniversary next year, Hollow is looking ahead to a focus on the long-term financial stability of the organization.
"I want to make sure PPLT is protecting open space and building trails in 20 years," said Hollow. "If during my time here I ensure that – that's a success in my view."