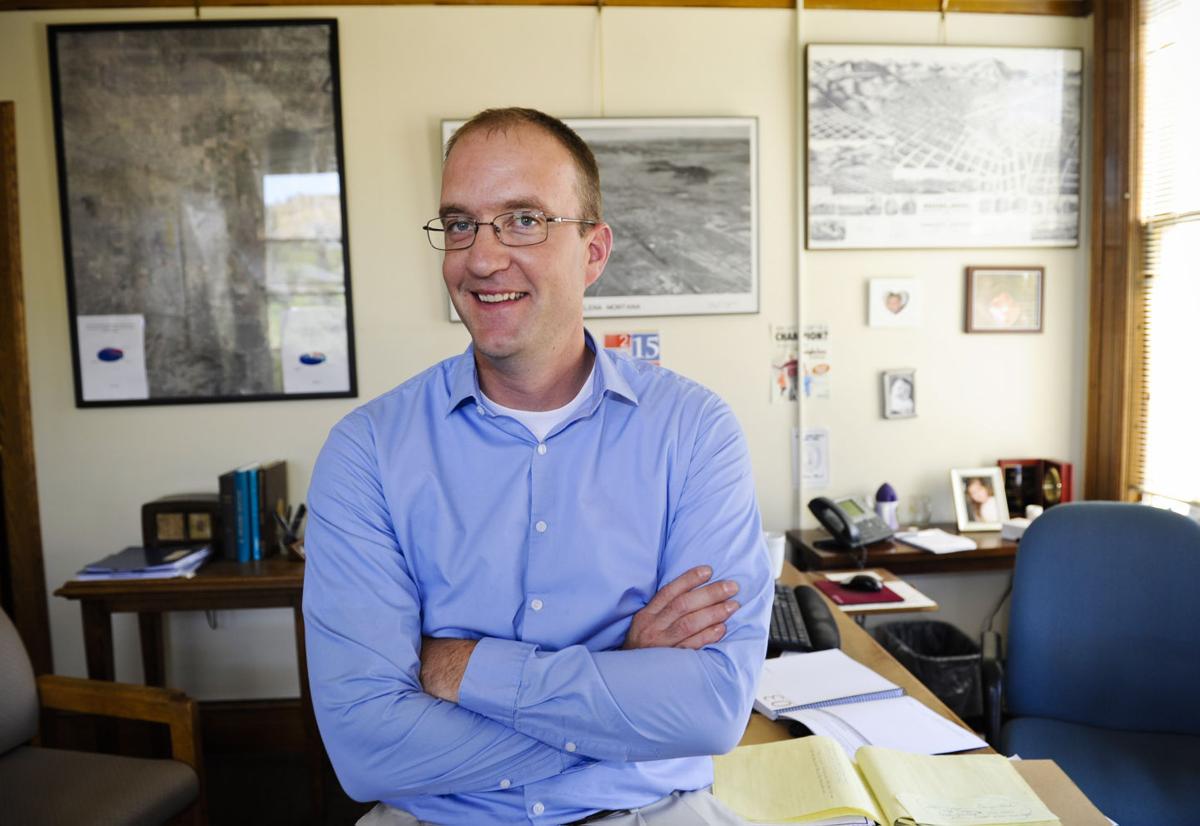 Home is the place you can always return to no matter how long you've been gone. For Eric Bryson, being selected as Lewis and Clark County's Chief Administrative Officer in December of 2009, was the perfect opportunity to transition back to his hometown of Helena.
Prior to accepting his chief administrator officer position, Bryson had become the youngest school board member in Bozeman at the age of 26. He also served as Gallatin County's director of court services and as a Bozeman city commissioner. Thanks to those roles, Bryson brought with him invaluable experience on planning and development to his position with the county. He also brought an enthusiasm and youthful spark that has been undeniable and contagious since beginning his tenure.
After accepting the position, Bryson's goal was to spend his first year building relationships with the county commissioners, elected officials and his management staff. While he is able to provide guidance to multiple county departments consisting of more than 300 employees, he knows that it's the relationships built among all levels that will determine the success of the county as a whole.
"You have to have qualified staff and develop a trust of those staff," said Bryson. "In reality, I'm really only responsible for a small number of people that all do an excellent job."
Taking the relationships piece one step further, Bryson has also implemented department head manager meetings to encourage different levels of leadership to look together at long-range planning for areas that may be outside of their department.
Since his inaugural year, Bryson has assumed a more public presence by interacting with various community groups and working to reshape the public image of the county.
"I want to be a visible presence in outlying areas of the country and gain an understanding of and respect for their needs," said Bryson.
Looking ahead, Bryson admits that one goal he has for the county includes making a greater commitment to enhancing community-based mental health services. From long range facility planning and reducing stigma, to improving screening and access to care, Bryson explained it is a subject in dire need of attention. He is also helping to develop a public safety initiative that will revamp the criminal justice system. This includes building a new jail to alleviate overcrowding problems as well as relocate the county public safety facility to a larger facility to accommodate its continued growth.
For Bryson, being able to live and work in the town he grew up in has been a dream come true. From helping create influential policy to reconnecting with familiar faces he knew as a kid, Bryson feels ever fulfilled and never loses his stamina.
 "Every day is different, every hour is unique," he Bryson.