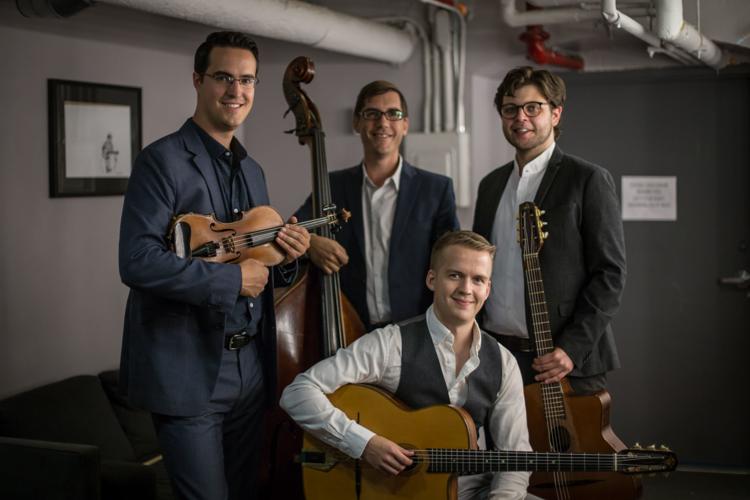 Four young virtuoso musicians -- the Rhythm Future Quartet -- bring their love for Gypsy Jazz to The Myrna Loy stage 7:30 p.m. Thursday, Oct. 25.
"We've all fallen in love with this style of music, which is often known as hot jazz or swing," says violinist and group founder Jason Anick.
First pioneered by Django Reinhardt and Stephane Grappelli in the 1920s and '30s in Paris, the music has caught on today with a lot of young musicians.
They'll also be bringing copies of their new album with them, "Rhythm Future Quartet and Friends," featuring the quartet playing with world class guests.
Tickets are $22 adult/$18 student and available at themyrnaloy.com, or the box office at 15 N. Ewing St. or call 406-443-0287.