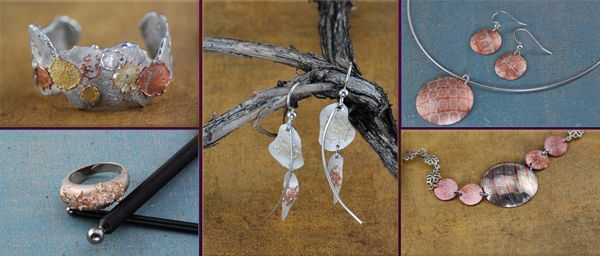 Imagine Designs has provided high quality, hand-made jewelry for more than 25 years, offering works in all precious metals, gold, platinum, silver and more. The jewelry store opened in April 2007 and sells diamonds, bridal jewelry, Montana sapphires, yogo sapphires, gold jewelry and silver jewelry and specializes in custom design by Master Jeweler and Imagine Designs owner, Bob Krug.

Bob's jewelry line "Autumn Rain" intertwines the beauty of sterling silver with delicate nature-inspired shapes and designs. The line is inspired by Montana's palatial grandeur with the nuance of falling leaves of rose and green gold sashayed over sandblasted sterling silver. Each piece is hand-made of sterling silver and 14 karat rose and green gold. Imagine Designs carries a full line of earrings, pendants, chains and rings.

Rachel Krug, Bob's wife and fellow designer/owner, also has her own line of innovative jewelry that is handmade with the finest attention to detail. "Fusion" utilizes Mokume'-gane patterned metal and can only be found at Imagine Designs in Helena. Rachel is one of a handful of jewelers in the state who work with Mokume'-gane, which is a mixed-metal laminate that was widely used for sword fittings in 17th century Japan. The technique of folding the metals creates a beautiful and delicate layered pattern. Rachel's line includes pendants, earrings and bracelets.

The store also offers a nice selection of birthstone jewelry and features a pair of earrings each month. They have pendants, earrings, bracelets, rings, chains and specialty jewelry unique to Imagine Designs.


Imagine Designs has a strong commitment to supporting their community with generous support through donations and fundraisers. They sponsor WestMont, L&C Humane Society, Big Brothers Big Sisters and other non-profit organizations that ask and have a need for help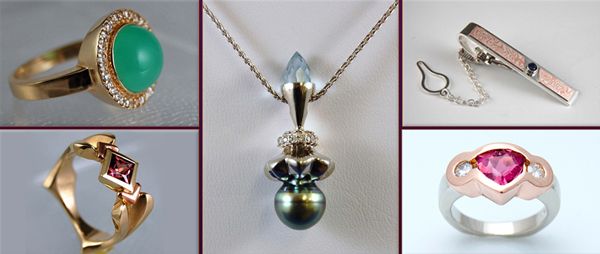 Is this your business?
Promote your business through our innovative Marketplace system! It's free to sign up!