In a unique alliance, Montana's wild and domestic sheep advocates are encouraging the state to take another look at transplanting bighorn sheep in the Bridger Mountains near Bozeman.
Montana Fish, Wildlife & Parks adopted its bighorn sheep conservation strategy in 2009, which in part calls for the establishment of several new bighorn sheep herds in the state. But wildlife managers have struggled to find any suitable locations and have twice rejected a bighorn sheep transplant into the Bridgers due to disease concerns.
The Montana Wild Sheep Foundation and the Montana Woolgrowers Association have joined to suggest a different approach. The groups sent a joint letter late last year to FWP suggesting the state consider a first-of-its-kind "experimental" bighorn sheep herd which could provide opportunity for intensive research into disease, habitat use and genetics. Such a herd would rethink the risk-adverse metrics the state uses when transplanting bighorns, which focuses heavily on avoiding contact between wild sheep and their domestic cousins.
"It's not just a transplant," said Brian Solan, executive director of the sheep foundation. "We're trying to look at it in a different light this time and the different opportunities it presents."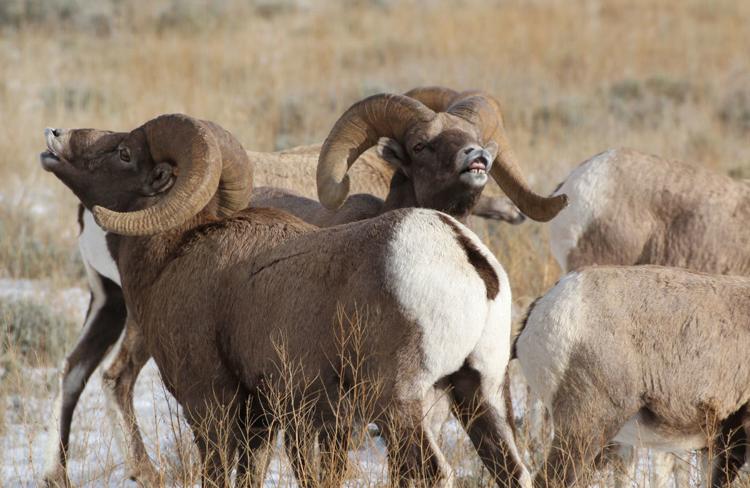 Jim Brown, public relations director for the Woolgrowers, said that while the groups do disagree on some aspects of disease pathogens, they have developed a unique working relationship. In 2017 the groups and FWP held a symposium that included best practices and the latest research on wild and domestic sheep, and both organizations are committed to seeing the bighorn sheep strategy succeed, he said.
"Montana is the only state I'm aware of where the (Montana) Wild Sheep Foundation is working with domestic sheep producers so collaboratively," he said. "It's a really positive joint venture between the state wildlife agency and the two sheep advocacy organizations."
If FWP does establish an experimental herd, it could lead to a new blueprint for riskier transplants, both organizations said.
"It would definitely be a test case of whether an introduction can succeed in less than ideal habitat," Brown said.
"We're hoping to take steps forward with this as a learning process and can we apply this approach across the West," Solan said.
Both the MTWSF and the Woolgrowers noted that nearby Montana State University would play a likely role on the research side. FWP's previous proposals to transplant sheep would provide valuable information if the state decided to proceed with an experimental herd.
FWP has twice explored a new bighorn sheep herd in the Bridgers — once in 1993 and again in 2012 — but both times backed away. Concerns that wild sheep could contract diseases from small herds of domestic sheep about 15 miles away, as well as impacts to struggling mule deer, derailed the previous proposals.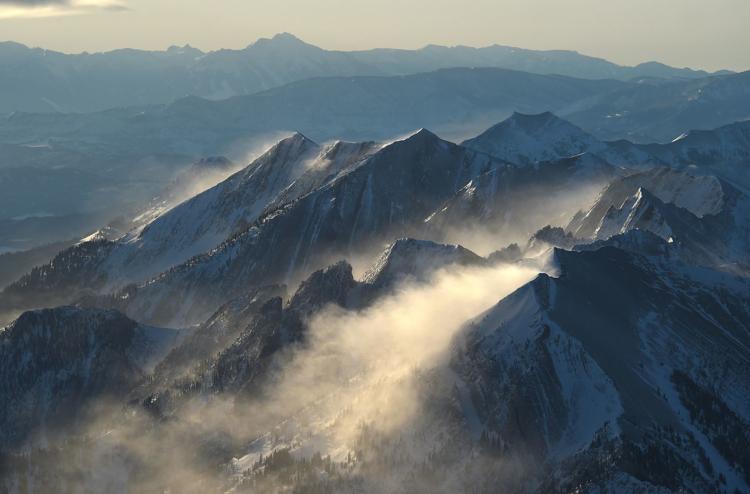 While avoiding commingling continues to be a priority, research over the last 10 years has raised a number of questions and theories about what environmental factors may cause or contribute to large wild sheep die-offs from pneumonia-causing pathogens, said Quentin Kujala, FWP Game Management Bureau chief. In 2010 bighorns from the Bitterroot to the Rocky Mountain Front saw disease crop up without any known link to domestic sheep. Biologists have also found some pathogens in the Missouri River Breaks sheep, but those animals have remained healthy. Other species such as mountain goats may also play host to pathogens.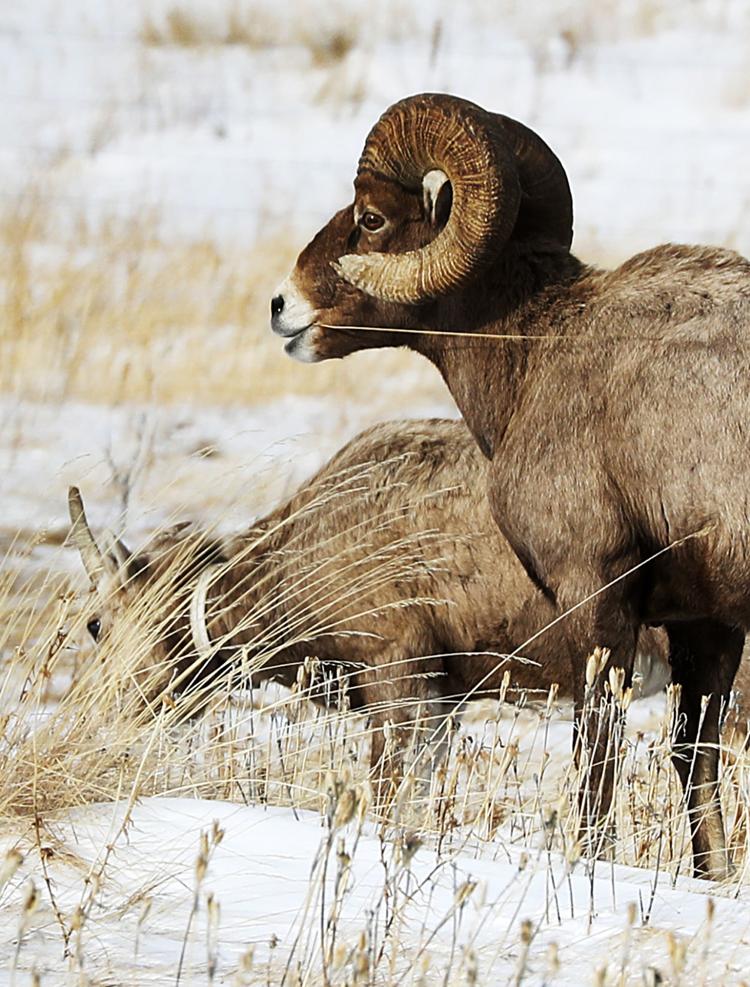 "It is still very much a question whose answer is debated about whether circumstances can turn vectors harmless yesterday to extremely lethal today," Kujala said. "Is there a common denominator that causes those sheep to be stressed? Do their immune systems drop? Does nutrition drop? Or are there things that led the sheep to be stressed that impacts those disease agents as well?"
For those bighorn sheep herds that do see large die-offs, problems seem to persist with low lamb survival and suppressed numbers. Pneumonia may also be fatal to domestic sheep.
In late February, FWP Director Martha Williams replied to the request to re-examine bighorn sheep in the Bridgers. Her response included a pledge to take another look at the issue via additional "scoping," which is the earliest part of the environmental review process.
"Your letter is intriguing as we are all challenged to think and think again what we are sure of, and what FWP and the public might see differently through a re-focused lens of our collective experiences to date, new technology and research, and frustration over unmet objectives in Montana's Bighorn Sheep Conservation Strategy," Williams wrote.
FWP is still in the very early stages of any proposal that would go out to the public, Kujala said. Staff from Helena and Bozeman, many of whom are working remotely due to COVID-19, must closely examine what sorts of questions and research an experimental herd could provide and also ensure the intent of the advocacy groups is clearly defined. These early steps are not an indication that the state will move forward with a transplant, he cautioned.
"For many reasons the Bridgers are not a good place to do a traditional release, and the nature of risks aren't unique," Kujala said. "So we're not pursuing the Bridgers as a traditional release site. But if we were to put sheep on the ground in a research frame of mind, we must understand the pieces of that release and take that sincere stab at that question related to risk on that landscape."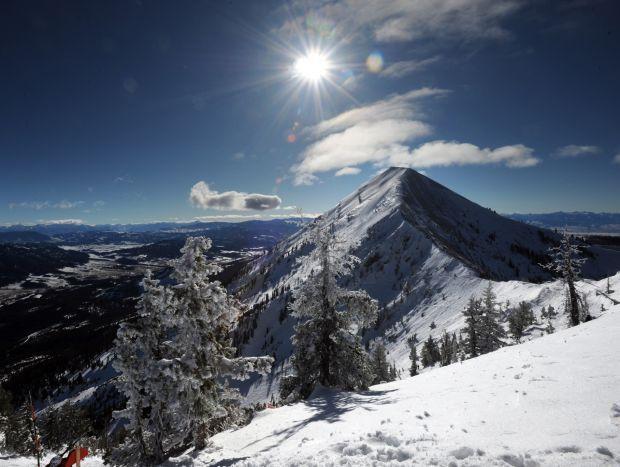 This story has been changed to clarify that the Montana Wild Sheep Foundation rather than the Wild Sheep Foundation is the organization referenced. 
Be the first to know
Get local news delivered to your inbox!