The aura of the Elkhorn Mountains near Helena may be perfectly captured by the long odds of drawing one of its limited permits to hunt a trophy bull elk.
Last year more than 10,000 hunters applied for one of the 135 permits, for a roughly 1% chance. The Elkhorns are unique as the only federally designated wildlife management area. State and federal agencies manage the 300,000-acre island mountain range cooperatively with an emphasis on wildlife and habitat.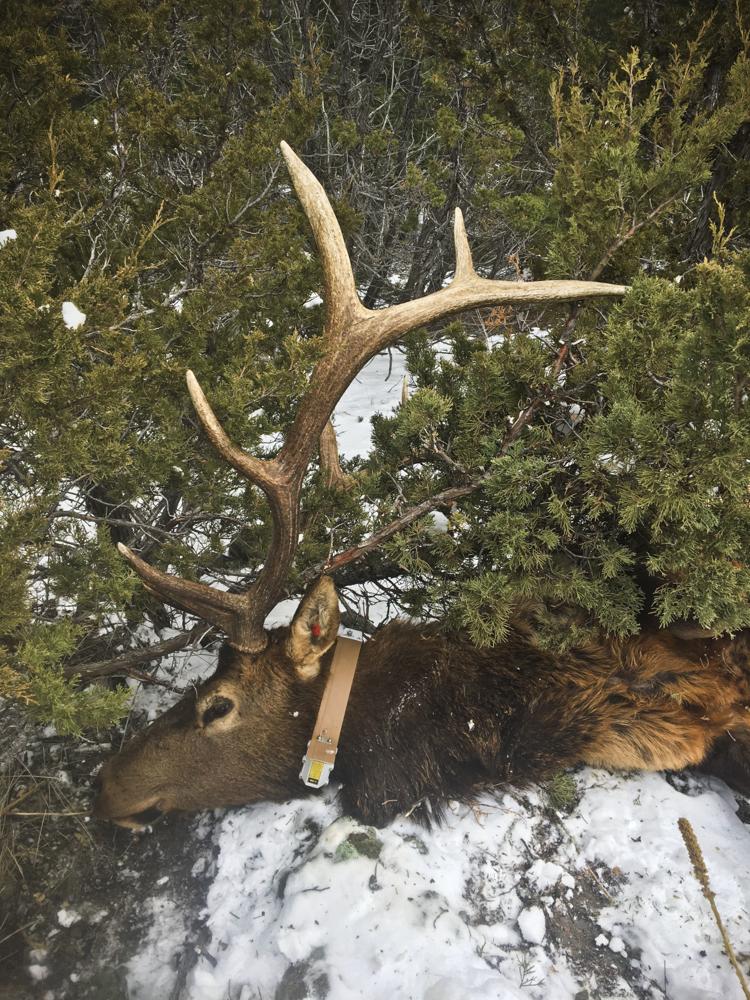 "What interested us were in two major ways we presume beetle kill affects elk with forage or canopy cover reducing security," said Kelly Proffitt, a biologist with Montana Fish, Wildlife & Parks.
Regionally, research has been mixed when it comes to beetle kill and elk. A 2019 study in Wyoming found elk avoiding beetle-killed areas during the summer, preferring unaffected forests to avoid blowdown. A 2018 Colorado study saw increased use of beetle kill by elk and deer where more sunlight bolstered forage.
"It's pretty important to have local studies," said Denise Pengeroth, a biologist for the Helena-Lewis and Clark National Forest. "I think where conditions are similar the information can be extrapolated to other mountain ranges, specifically island mountain ranges to help inform management."
A major question facing Montana researchers was whether elk are abandoning public lands where most beetle kill persists.
"Because the Elkhorns are such a treasure for Montana and close to population centers and also highly accessible, we've been concerned that elk might move out of their traditional ranges from public land onto private land, and that could cause them to become unwelcomed guests," said David Brown, chair of the Elkhorn Working Group, a citizen advisory panel that makes management recommendations to state and federal agencies and is credited with helping get the study off the ground.
Researchers captured and radio collared 35 cows and 25 bulls and monitored their movements over the course of four years. They then compared results to a similar study that took place from 1982-1992, well before the mountain pine beetle-related tree die-off.
Researchers discovered that elk use the Elkhorns differently now than they did during the previous study, including some avoidance of beetle-kill. They also did not see significant shifts of elk seeking out higher quality forage in the beetle-kill. Proportionally for all seasons the use of private lands increased by 70% for females and 12% for males.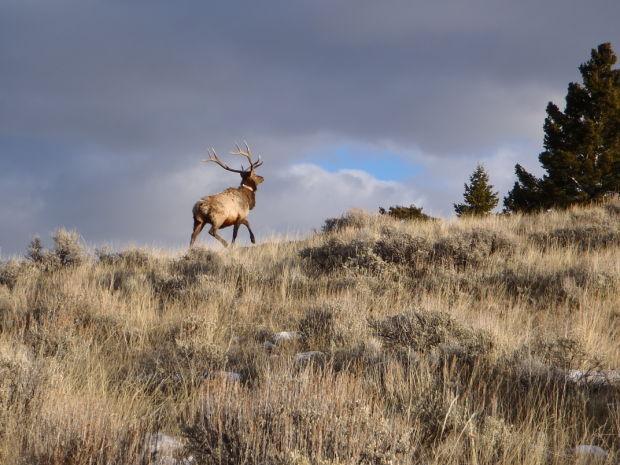 But impacts from the mountain pine beetle are only one component of the changes that include reduced hunter access to private lands and changes to land use with subdivision. Beetle-kill forests still provide important hiding cover, especially during hunting season, the study found.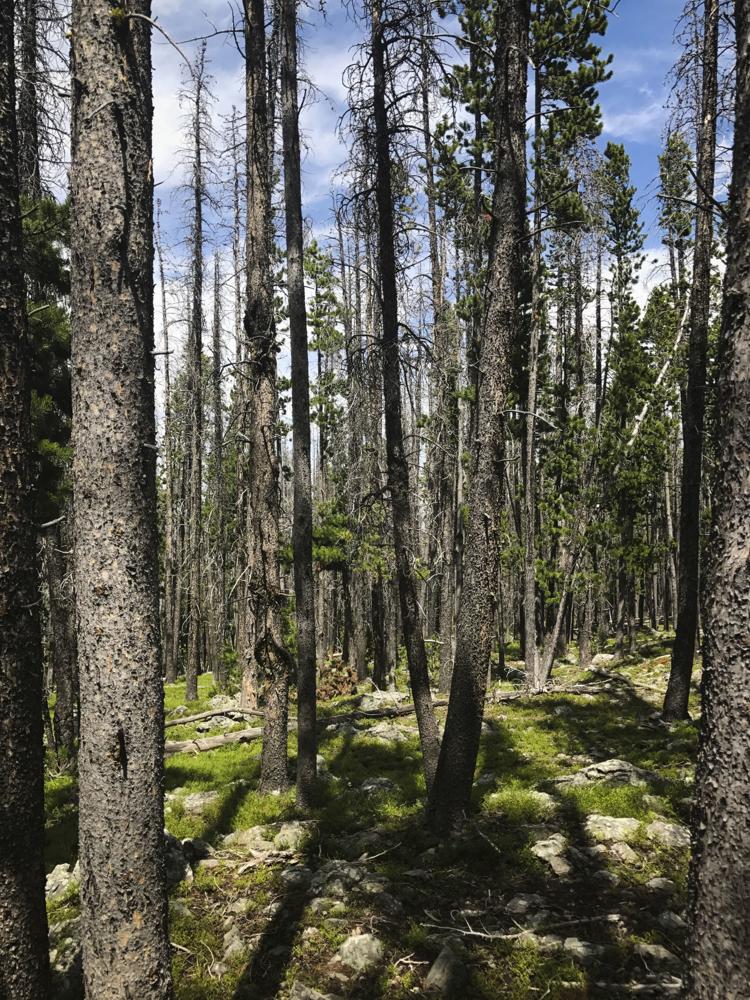 Much of the dead lodgepole remains standing in the Elkhorns, Proffitt said. While cover was reduced as lodgepole died, it still provides greater cover for elk to hide than Douglas fir or ponderosa pine forests.
"The forests are not pure lodgepole, and we've seen some infill" of trees, Proffitt said. "Those forests as they look right now, there is still some adequate security coverage for elk."
As more dead lodgepole fall in the coming years, it could have more impact on elk and other animals moving across the landscape, she said.
Increased use of private lands was most evident in the Boulder Valley and near Prickly Pear Creek along the range's northern end. Other areas of the Elkhorns did not see as much movement to private lands, and for the entirety of the range, public lands continued to be used extensively.
"The mountain pine beetle has had an effect, but less than I think some people envisioned," Pengeroth said.
When it comes to the Forest Service's management and future projects, the distance elk prefer from roads may be the most informative, she said. During hunting season elk chose areas with hiding cover that were a minimum of 1.1 miles from the nearest road.
"Probably the main thing that came out of this study is what we found for elk security primarily during hunting season, we found elk selecting a greater distance from open roads than previously thought," Pengeroth said. "I think that's the biggest thing to help us moving forward with any project in the Elkhorns."
For Brown, the study validated other studies on the need for elk security cover away from roads and decisions about balancing recreation with habitat needs. As the study noted, management of the Elkhorns has largely been successful at keeping elk numbers where biologists want them, but as the landscape continues to change, regulations may need changes to maintain populations and reduce conflicts.
"We think that the takeaway is that the catastrophic event is a natural activity of the environment and elk evolved under these changing conditions," Brown said. "The elk are adaptable but management needs to be adaptable, and people that manage the lands need to be cognizant of those factors."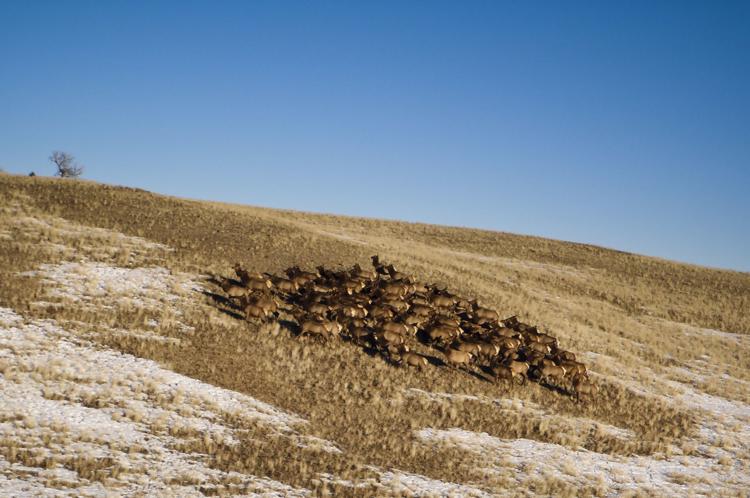 Be the first to know
Get local news delivered to your inbox!