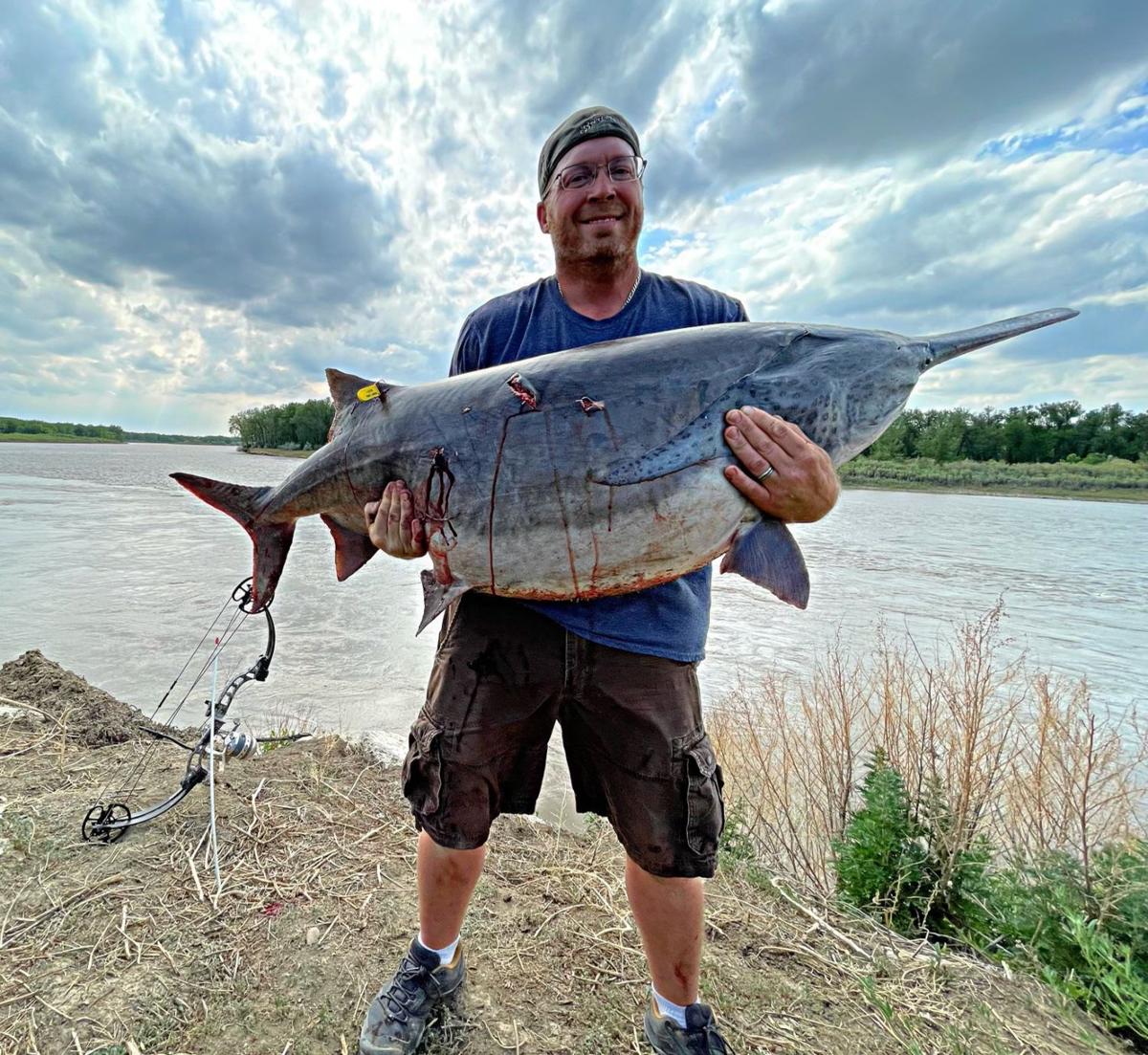 It had been a tough season for paddlefish in Eastern Montana when on June 8 Sidney resident Steve Harris Jr. packed his archery gear to the Yellowstone River.
Harris is an avid outdoorsman whether fishing, hunting or searching for agates, and paddlefish have been a longtime passion, he said, with a streak of catching at least one per year stretching back 30 years. In the past his haul often totaled four per season between Montana and North Dakota.
"They're just a blast to fish for especially when you get good runoff," he said in an interview Tuesday.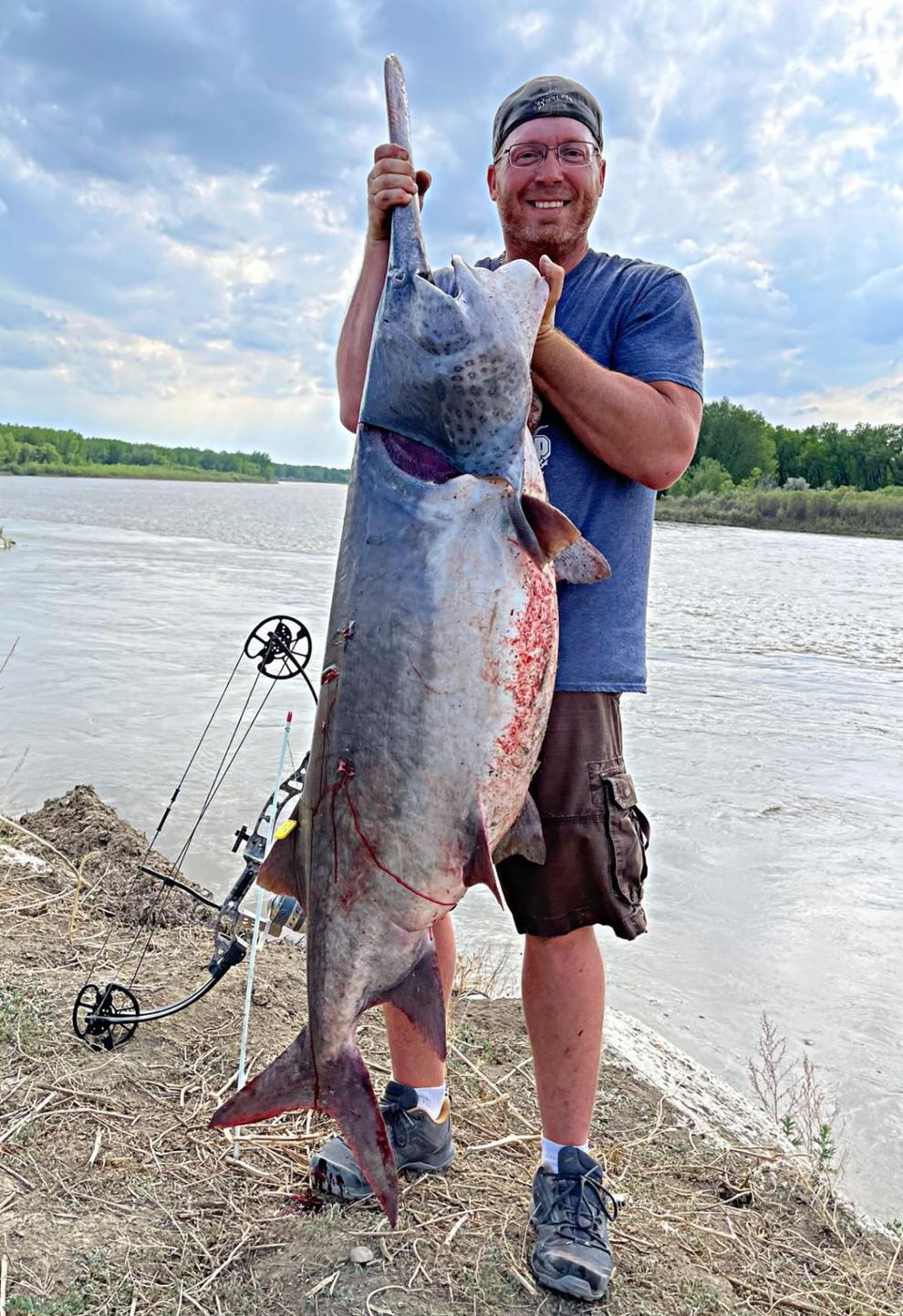 Typically anglers use large weights and treble hooks to snag the ancient-looking fish, with harvest closely managed via a Montana Fish, Wildlife & Parks permit system. About 10 years ago Harris and friend Justin Fisketjon decided to up the challenge by using a bow and arrow with an attached string to target a fish that can easily top 100 pounds. Regulations allow bowfishing except for a section near the intake where fish congregate, Harris said.
"Around Sidney where we live it's a pretty hard thing to do with our muddy water," he said of bowfishing for paddlefish. "We're about the only people around here that really do it."
Attempting to shoot a paddlefish with a bowfishing setup means hours staring at the water until one surfaces and then firing a precise shot. The pair have a spot where they have found success in the past, including an 87-pound fish taken by Fisketjon in 2016 that held the bowfishing world record until 2019 when an 89 pounder came out of Nebraska.
On June 8 Harris was the first one to the spot, joined later by Fisketjon.
"That night it came up right in front of us and then started swimming away where we could see the whole body and it just gave me a perfect shot," he said. "He ran out about 30 yards before I stopped him, then I got him back in, he'd take a little line, then he was close enough for Justin to get him."
It was not immediately evident just what was on the end of the line.
"We didn't think it was that huge, maybe 60 or 70 pounds, until we had to drag up this really steep bank and got to the top," Harris said. "We thought, holy cow, this might be bigger than we think. We need to find a certified scale."
Harris met his family as well as a decent-sized crowd to weigh the fish. Per requirements of the Bowfishing Association of America, they filmed as the scale went to 92 pounds, making it the new world record. The paddlefish measured 67 inches long and had a girth of 37 inches.
"It was awesome, it's just something I never thought about is to have a world record," Harris said.
Harris has ordered a replica mount of the fish and plans to have the skull preserved as well.
The paddlefish is nearly the biggest he has ever caught even on rod and reel, estimating he might have reeled in one a couple of pounds bigger.
The Bowfishing Association of America is the organization that keeps record books for fish taken with bow and arrow. Other organizations, such as the International Game Fish Association, do not include bowfishing categories on their record books.
The state of Montana also does not categorize record fish. The state record paddlefish was caught by Larry Branstetter in 1973 in the Missouri River, measuring 77 inches long and weighing 142 ½ pounds.
In Montana, bowfishing is legal primarily only for non-game fish, such as carp and suckers, with paddlefish one of the exceptions.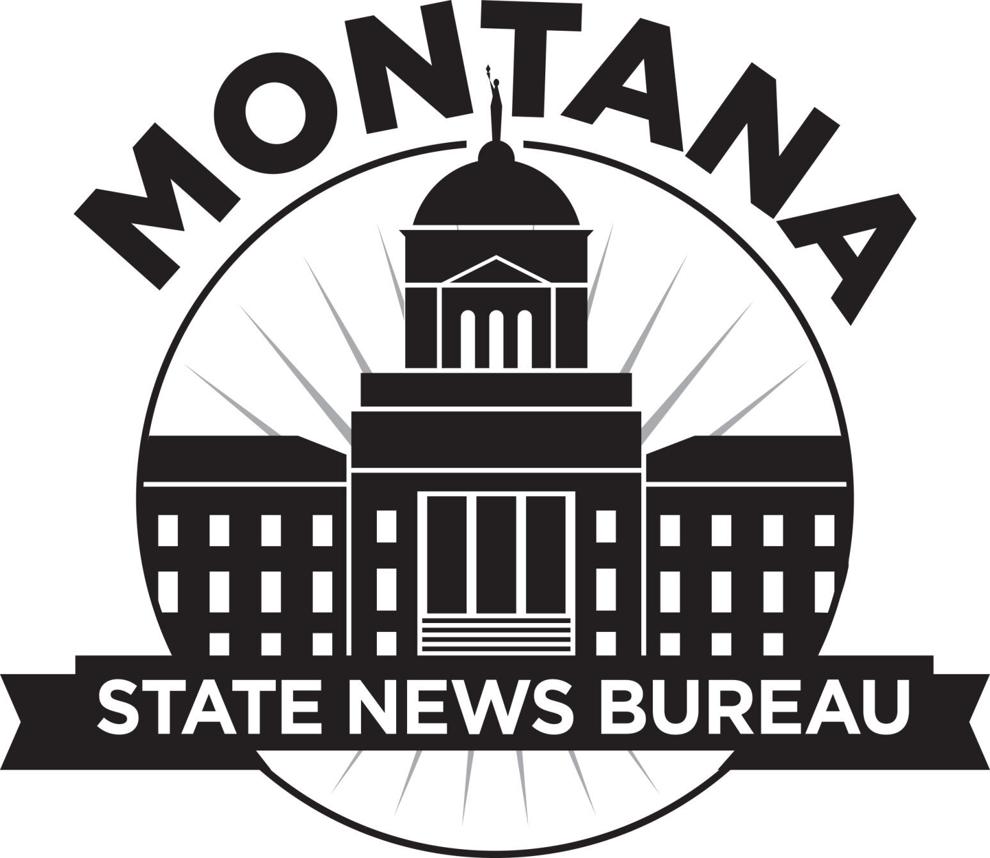 Tom Kuglin is the deputy editor for the Lee Newspapers State Bureau. His coverage focuses on outdoors, recreation and natural resources.