A Pennsylvania outdoors group has partnered with a Louisiana scientist who claims that chronic wasting disease is caused by a bacteria and that a vaccine could be created.
The Unified Sportsmen of Pennsylvania's board chairman, Stephen Mohr, recently made the declaration inside the state's capitol hailing the work of Frank Bastian, a neuropathologist and animal scientist at Louisiana State University. The group has also started a GoFundMe page to help pay for the research.
Yet other scientists contacted in the wake of the announcement said Bastian's work is nothing new and that the body of work on diseases like CWD still points to prions, a misfolded protein, as the cause of the fatal brain disease.
"He's been talking about it for 20 to 30 years," said Byron Caughey, who has researched CWD at the National Institute of Health's Rocky Mountain Laboratories in Hamilton. "He really hasn't built much momentum for it. He's been stirring this pot forever."
Spreading
According to a publication on CWD produced by the American Cervid Alliance, "In spite of the expenditure of over $100 million of public funding, and thousands of animals killed," nothing has been "effective in either preventing increased prevalence of CWD or the increased geographic distribution" of the disease. The group serves the captive deer, elk and exotic breeding industry, which has been accused by some as a breeding ground for CWD and other wildlife diseases.
CWD was first verified infecting Montana deer in Carbon County in 2017. Since then it has also been detected in deer along Montana's border with Canada. Testing, conducted by Montana Fish, Wildlife and Parks, will move to southeastern Montana this coming hunting season.
Although the number of deer testing positive for exposure to CWD has been low, the disease is known to slowly expand and is always fatal. The sickness has now been found in 22 states, two Canadian provinces, South Korea and Norway.
Video claim
A video posted on Facebook shows Mohr excitedly detailing how Bastian will develop a vaccine that could also lead to a reduction of other similar neurodegenerative diseases in humans, including Creutzfeldt-Jakob, Alzheimer's, ALS and Parkinson's.
Bastian has blamed the illnesses, which all cause holes in brain tissue, on the spiroplasma bacteria. His work contends that the misfolded proteins, or prions, cited as infectious agents in CWD are actually just a byproduct of the bacteria.
"At best, that body of research is inconclusive and contradictory," said Matt Dunfree, of the Wildlife Management Institute, in an email. "Dr. Bastian's work and theories have yet to be conclusively replicated by the scientific community, despite many attempts to do so.
"That does not mean, however, that spiroplasma or other unknown factors don't play some role in CWD transmission beyond that of prions," he added. "It simply means that the overwhelming preponderance of evidence points to prions themselves being the causative agent of CWD and other transmissible spongiform encephalopathies."
You have free articles remaining.
Caughey, of the Rocky Mountain Lab, said it's possible that spiroplasma bacteria infections can replicate some of the same problems as prion-associated diseases, such as nerve degeneration and holes in the brain. He said it's also possible the bacteria could speed up or render animals more susceptible to prion infection. But he also said there is abundant evidence that prions alone can cause CWD.
"You don't need to involve spiroplasma to explain what's going on," he said.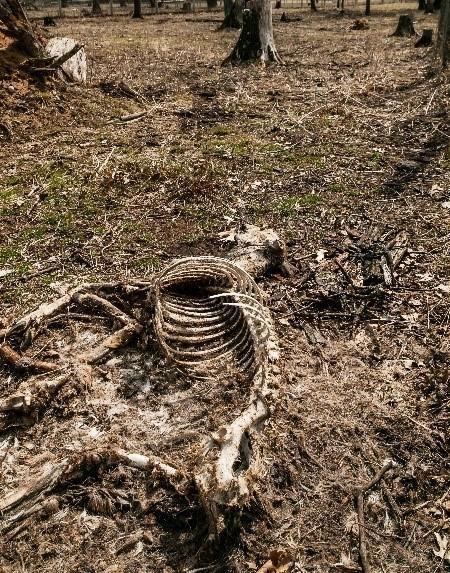 Moving forward
Concern about the spread of CWD and its effect on wildlife like deer, elk and moose has prompted Congress to introduce legislation seeking funding for studies aimed at gaining a better understanding of CWD and to find methods of prevention. Whether the measures will gain traction is uncertain, but science continues to slowly advance comprehension of the disease.
For example, a University Hospital Zurich study published late last year showed that prions may not be infecting brains via the blood stream but rather along nerves, as does the herpesvirus.
A University of Alberta study, also published late last year, showed that humic acid could be used to degrade CWD prions in the soil. It's believed prions shed by an animal infected with CWD can survive in the environment for lengthy periods, possibly years. There's also concern that plants can ingest the infected prions and transfer them to wildlife.
Skepticism
An animal can take months to show symptoms of CWD, which include disorientation, lethargy and excessive salivation. So far, no study has shown that eating an animal infected with CWD can cause the disease, but officials from state and federal agencies nonetheless advise that hunters get their animals tested and not eat them if the test comes back positive.
Montana hunters are also being advised in CWD surveillance areas to bone out deer and not transport bones or brains outside of the hunting district where the animal has been killed in an attempt to slow the spread of CWD.
It's not yet been shown that CWD can be transferred from wildlife to livestock.
The American Cervid Alliance is skeptical of much of the information being circulated by state wildlife agencies as well as studies that have been conducted into CWD. In its publication, co-authored by veterinarians, the group stated, "A review of the literature based on actual data (not predictive models) clearly shows that that any past combination of quarantines, containment zones, surveillance zones, depopulation, elective harvest, increased harvest limits, supplemental feeding bans, baiting bans, bans on the importation of live cervid species, bans on the importation, of carcasses, bans on the importation of trophies, and bans on urine based lures, HAVE NOT been effective in preventing, controlling, or eradicating CWD in any state."