Montana's outdoor heritage needs a healthy infusion of cash as the needs of working lands, wildlife conservation, and outdoor recreation are not being met, according to a new report.
Bozeman-based Headwaters Economics recently released its report detailing a gap between conservation funding needs and expenditures in Montana. The firm looked at spending for wildlife, trails, working lands and state parks and concluded that Montana lags behind programs in the majority of other states.
"Montanans greatly value open space and wildlife — we know it contributes significantly to our quality of life and local economies, but current federal state and private funding sources are not keeping pace," said Kelly Pohl, author of the report.
Federal funding plays an important role in land and wildlife management as well as parks and trails. The Land and Water Conservation Fund, Recreational Trails Program and excise taxes on the sale of fishing equipment and firearms contribute millions of dollars to the state each year.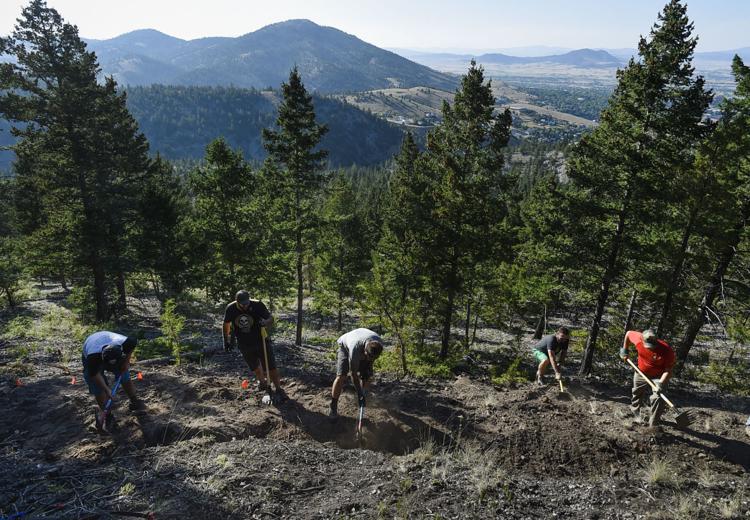 The state funds much of its wildlife conservation through the sale of hunting and fishing licenses. Land conservation is financed through a mix of state and private entities, such as land trusts that use conservation easements. Montana State Parks see the lion share of its funding through bed and gas taxes and vehicle registration fees. But the report concludes that current sources come up well short.
When the report analyzed funding requests and shortfalls for trails and wildlife it found a $7 million gap in trail maintenance and construction and a $15 million gap for wildlife management and habitat, including preserving working private lands. The report also cites a much-publicized $26 million maintenance backlog at Montana State Parks despite a significant uptick in visitation and use.
The report noted that 36 other states incorporate "creative" funding sources for conservation and recreation, including bonds, state lotteries, sales taxes and oil and gas revenue. While programs vary greatly in terms of investment and structure, many states distribute funding through grant programs to support local conservation efforts.
"We want the conversation to be open ended and say let's not talk about the fight of the day but what to do with the big picture," said Dave Chadwick, executive director of the Montana Wildlife Federation. The federation is among the groups that make up the Montana Outdoor Heritage Project which commissioned the study.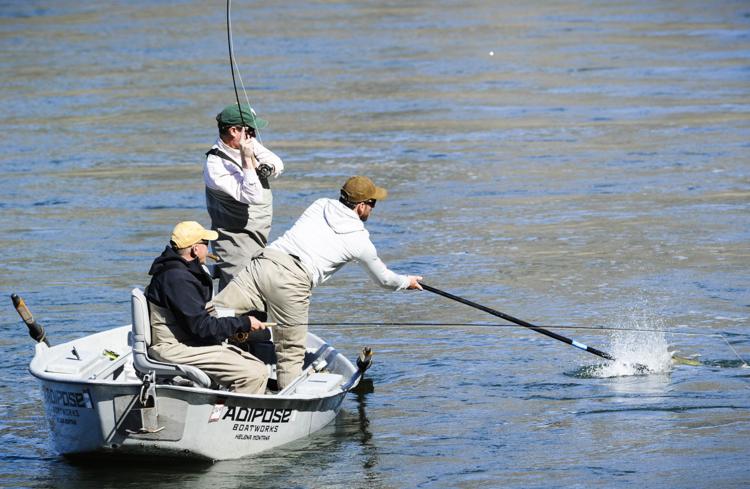 You have free articles remaining.
Chadwick said the report confirms much of what he has heard from the conservation, wildlife and land management community in terms of funding shortfalls. That includes keeping ranch and farm land in open space, which doubles as wildlife habitat.
"What we hear in poll after poll is the importance of this to Montanans and this report puts some quantifications to it," he said. "The next step is what policy solutions to look at because there are a lot of good conservation programs that are underfunded."
The report does not analyze what similar programs might look like in Montana and does not recommend specific programs be implemented. Pohl noted that even though some areas of the state are rapidly growing, Montana has not necessarily seen the intense growth of other areas in the West. But the longer Montana waits, she said, the farther it may fall behind.
"I think like any funding need in the state of Montana there are competing priorities and we have to evaluate what's important," she said. "In Montana we know the outdoors and outdoor heritage drives local economic health, quality of life and is a big reason why businesses and retirees chose to come here."
The 2019 Legislature passed several pieces of legislation to shore up or bolster funding. That included continuing the Habitat Montana program, which funds state land purchases and conservation easements through hunting license sales, a new access program called the Public Access to Lands Act, which allows Montana Fish, Wildlife & Parks to negotiate access to public lands through private lands, and a bump in lodging taxes to increase funding for state parks and fishing access sites.
"I think we're are headed in the right direction, and I think this past session was a pretty promising turning point in how much attention these issues received," said Marne Hayes, executive director of Business for Montana's Outdoors.
Hayes said that recreation and access to the outdoors is a clear driving force in the state's economy and the report helps put a dollar amount to unmet needs.
"I've heard collectively the threat of not investing in our outdoors, especially from those who deal in recreation like outfitting in terms of trail maintenance," she said. "In a broader sense, if our outdoor amenities become underserved and undervalued that would change the way people who want to look at coming here and opening a business would look at Montana."