It only took Purple Heart recipient and Three Forks Mayor Sean Gifford a few frigid hours to bag a buck in the hills surrounding Fort Harrison's artillery range the morning of Nov. 20.
Fort Harrison invited Gifford and his pal Adam Klippenstein, a Helena resident and fellow member of the Utah Army National Guard, to participate in a deer hunt on the base. The annual event for veterans injured in the line of duty, now in its third year, is part of the military installation's natural resources management plan.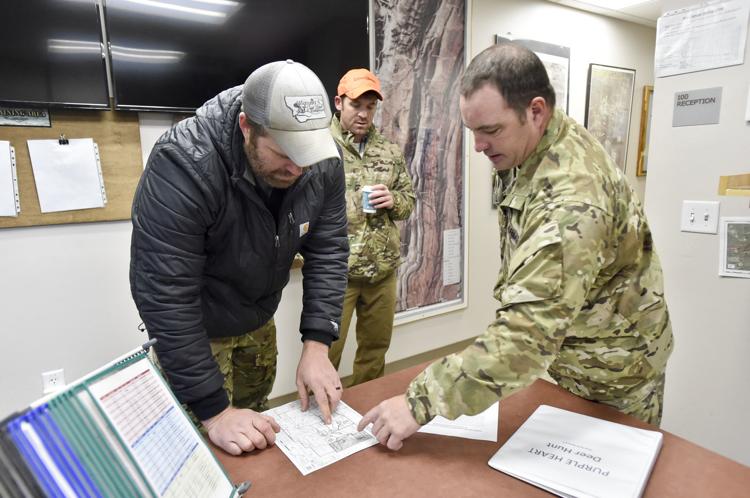 While managing the herd around the range is critical to Fort Harrison's operations, Master Sgt. Michael Touchette said the event is a chance to give back to the servicemen and women who gave so much.
Touchette said even the participants are less concerned about filling their deer tag than the opportunity itself.
"It's not as much about the deer," he said. "One of the biggest parts is getting to reconnect with some military guys."
Gifford and Klippenstein wandered into the nondescript building at the range just before sunrise where the duo received a briefing on areas they were allowed to hunt along with a few other rules. Then they were turned loose.
Klippenstein, a staff sergeant in the Utah Army National Guard who has served multiple tours of duty in the Middle East, admitted he only started hunting three years ago when he moved to Montana.
"I had to," he said. "It's like a religion here."
When Gifford called him the night before to invite him along, Klippenstein said he did not hesitate.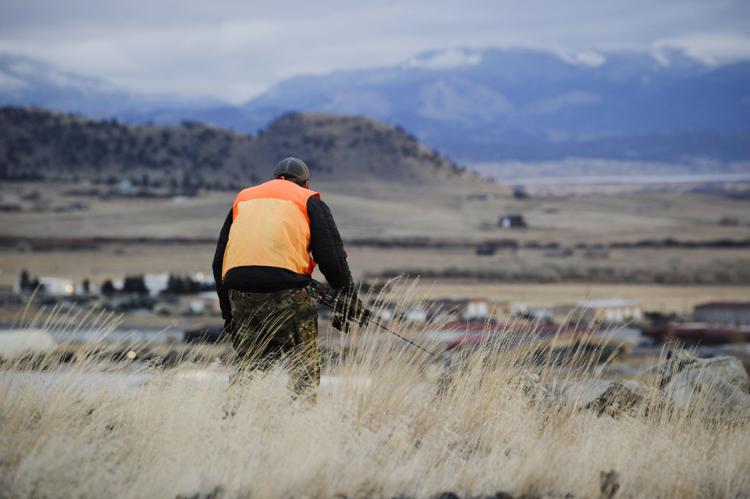 "This is something fun to do," he said. "This gets us back to doing things normal people do."
You have free articles remaining.
A lifelong hunter, Gifford said while he was stationed at Fort Harrison years ago he used to day dream about hunting in the surrounding foothills.
Gifford has served his country for more than 20 years, completing several tours of duty across the Middle East, including five deployments to Iraq.
In addition to his mayoral duties, Gifford and his wife own V-42 Fitness in Three Forks. The name is a nod to the First Special Service Force, an elite American and Canadian unit organized in 1942 that trained at Fort Harrison.
Modern American special operations forces trace their heritage to the historic unit, a fact not lost on Gifford.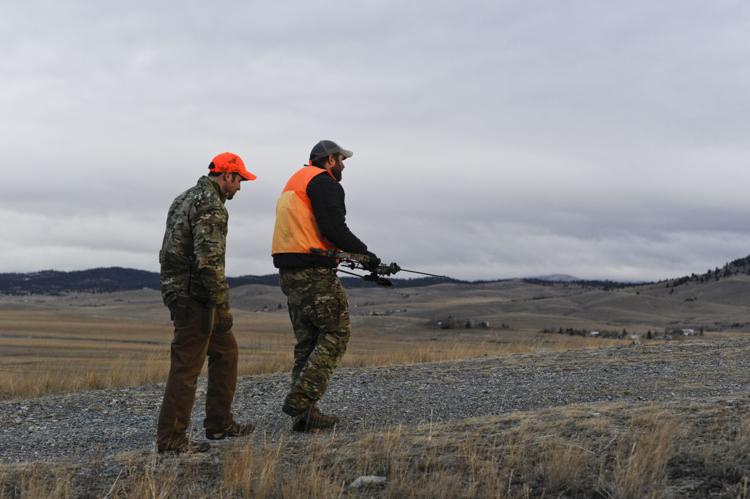 "It's a special place for most special forces soldiers," he said. "We still use their insignia."
The group spotted a buck on a hillside early after their arrival, so after the briefing they traveled toward the drainage on the opposite side.
Weapon restrictions in the area forced Gifford to hunt with his bow. After three stalks trying to take a buck with a bow, Gifford switched to his .45 ACP, the pistol he carried with him in the Middle East. The mayor of Three Forks dropped a four-point mule deer with his pistol from about 35-40 yards.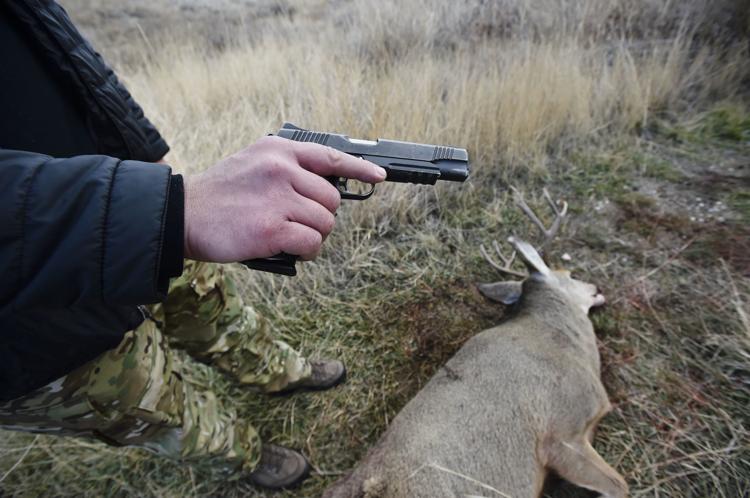 According to Touchette, the fort sets aside five days a year for the hunt. Beginning in October any Purple Heart recipient can call up the fort and request to hunt one of the days.
Touchette said the servicemen stationed at Fort Harrison look forward to showing off their base.
"In August they start talking about this," he said. "They're pretty proud of their range."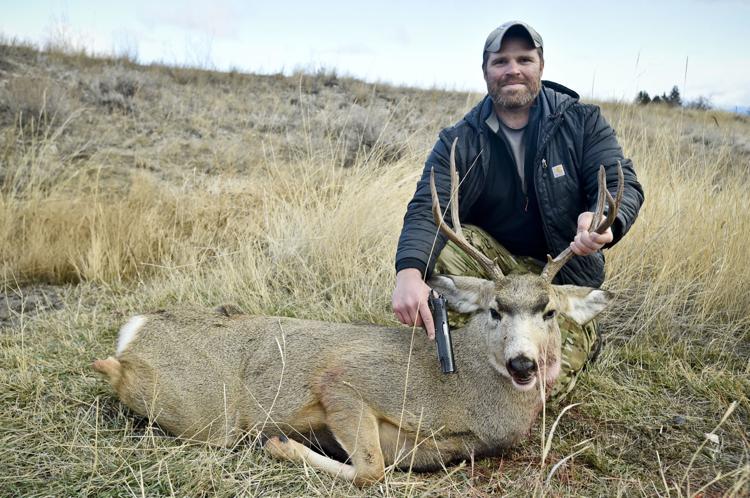 As for Gifford, he said he was pleased to take a buck, but was more grateful for the opportunity.
"It was an amazing experience," he said. "It was a good excuse to hang out with a friend I hadn't seen in a while."
Be the first to know
Get local news delivered to your inbox!