Fish and Wildlife Commission meeting upcoming
The Montana Fish & Wildlife Commission will meet Oct. 17 at FWP Headquarters in Helena. The meeting will be streamed live via video to all FWP regional offices. The meeting will also be audio streamed online at fwp.mt.gov. The meeting begins at 8:30 a.m.
The commission will make final decisions on the following topics:
2020 Fishing Regulations, Final
Fishing Access Site Forestry Management Projects
Region 6 Headquarters Land Acquisition Project
Repeal of Administrative Rule 12.6.301 Tagging of Carcasses of Game Animals
Adoption of Administrative Rule Pertaining to Two-Way Electronic Communication While Hunting
Shoulder Seasons in HDs 210, 211, 213, 214, 216, 217 and 451
Trapping Setbacks for Roads and Trails
Elk Management in Areas with Brucellosis 2020 Annual work Plan
The commission will hear the following presentations and proposals:
Upper Missouri River Reservoir Fisheries Management Plan, Proposed
Drought Closures and Status, Informational
Annual Rule Commercial Bait Seining Waters, Proposed
Shoulder Season Fundamental Objectives Review, Informational
City of White Sulphur Springs Urban Mule Deer Management Plan, Proposed
The commission will also look at endorsing the following:
Flathead Lake State Park – Big Arm Unit Permanent Easement Acquisition
Bovine Tuberculosis Response Plan
Stillwater River Conservation Easement (R1)
Sheep Creek Conservation Easement (R4)
For the full agenda and background on the scheduled topics, go to the FWP website at fwp.mt.gov; under "Quick Links" click "Commission."
FWP's website offers live streamed audio of each Fish & Wildlife Commission meeting. The public can also view a live television feed of the meeting at FWP regional offices. FWP Headquarters is located at 1420 E. 6th Ave.
Volunteers sought to host at Gordon Reese Cabin
The Forest Service is looking for winter recreation enthusiasts to volunteer at the Gordon Reese Cabin located at the Chief Joseph Cross Country Ski area this winter.
Each Tuesday and Friday during the ski season is set aside for volunteers to serve as Forest Service cabin hosts, helping maintain the cabin and trailhead facilities during the day and staying overnight for free. It is not necessary for volunteers to stay in the cabin through the entire day. Volunteers and their guests are encouraged to enjoy and explore the trails and surrounding winterscape. The Forest Service asks that volunteers occasionally return to the cabin to tend the woodstove fire, ensure snow is melting for hot water, and make the cabin clean and comfortable for visitors to use as a warming shelter during the day.
General volunteer host duties include: meeting and greeting the public; answering visitor questions; shoveling paths leading to both outhouses at the cabin and the trailhead; clearing snow from the deck and doors; stocking and cleaning the cabin and both outhouses; restocking firewood from the basement to the main floor and tending the woodstove fire.
To volunteer at the Gordon Reese Cabin, call the Wisdom Ranger District office at 406-689-3371 beginning Monday, Nov. 4, 2019, at 8 a.m. Due to the popularity of the cabin volunteer program, this will be the only phone number available for volunteers to sign-up.
The Gordon Reese Cabin is available to the general public to rent from Dec. 1 through April 15. Reservations are $10 per day and can be made on-line beginning Monday, Nov. 4, 2019 at 8 a.m. at www.recreation.gov, or by calling 877-444-6777. Cancellations are also handled through www.recreation.gov. However, due to the popularity of renting the cabin, last minute reservations and cancellations may be filled by contacting the Wisdom Ranger District office at 406-689-3243.
You have free articles remaining.
The cabin is located approximately ½ mile from the Chief Joseph Pass parking area/trailhead on Montana State Highway 43, 10 miles south of Sula, MT and 25 miles west of Wisdom. Access to the cabin is an easy ½ mile snowshoe or ski on well groomed trails.
For more information, contact the Wisdom Ranger District at 406-689-3243.
Field trip grants available for elementary students
Montana State Parks announced that applications for Montana Public Lands Field Trip Grants will be accepted through Oct. 27, 2019. The $200 grants may be used for school field trips to federal and state public lands taking place between Jan. 2 and Aug. 30, 2020. The grant money is aimed at covering transportation-related costs with an emphasis on assisting Montana elementary students who are underserved in their ability to access public lands for outdoor education. For 2020, there will be 41 grants available.
The $200 grant award can only be used to cover transportation costs. The field trips must be for Montana elementary-aged children, and there will be a preference for fourth-grade students as part of the selection process. Applicants will be ranked with higher scores going to classrooms that are underserved. There will also be a preference for groups and schools that have not previously received an award. Selections will be made with an eye toward broad geographic dispersion across the state in terms of schools and groups represented, and trip destinations.
Awardees will be notified of their grant in November 2019 and funds will be distributed by the end of the calendar year for use in 2020. To learn more about this opportunity and apply, visit: https://www.montanaeea.org/services/ekip/.
E-Bikes welcome on 'motorized use' Helena-Lewis & Clark National Forest trails, roads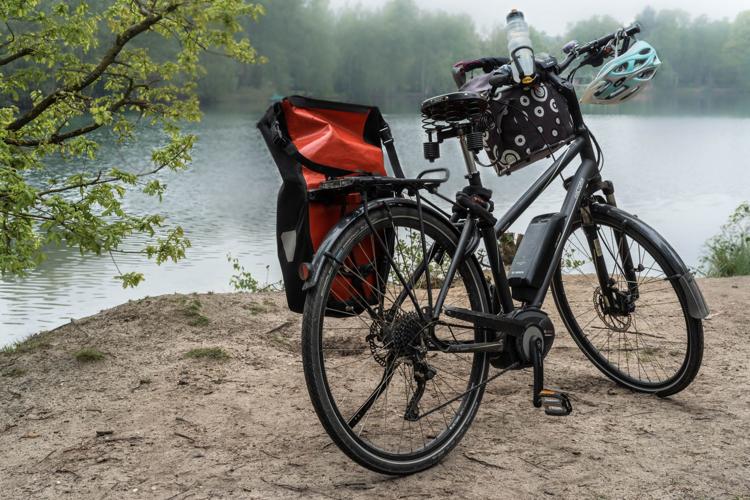 Electric bicycles (often referred to as "e-bikes") have grown in popularity for both recreational use and hunting on public lands and are currently welcome on more than 52,000 miles of roads and 7,700 miles of trails throughout the Northern Region's nine National Forests and Dakota Prairie Grasslands where motorized vehicle travel is authorized. Specific to the Helena-Lewis & Clark National Forest in west-central Montana, approximately 2,545 miles of system road and 813 miles of system trail are available for e-bike use.
The USDA Forest Service considers e-bikes as motorized vehicles and therefore prohibits their use on non-motorized National Forest System roads and trails, including off of open system roads and trails.
The Forest Service encourages e-bike riders to consult their local National Forest or Grassland's Motor Vehicle Use Map to ensure they're riding on an approved, motorized use road or trail, and to exercise caution when traveling among other motor vehicles. Helena-Lewis & Clark NF Motor Vehicle Use Maps are available at area Forest offices as well as on the Forest website at https://www.fs.usda.gov/main/hlcnf/maps-pubs.