In a sport where one or two fish can make or break a season, anglers earning top honors on this year's Montana Walleye Circuit all felt the mental side of tournament fishing is critical in finding success. 
The circuit consists of four tournaments drawing hundreds of anglers: the Crooked Creek Walleye Classic on Fort Peck in May; the Fresno Challenge in mid-June; the Canyon Ferry Walleye Festival in late June; and the Tiber Tournament in mid-July.
Points accrue based on placings in each tournament, with anglers vying for the circuit's top team and individual titles. Both Team of the Year and Angler of the Year are awarded for most points in three of four tournaments. The Iron Man award goes to the angler who fishes all four and earns the most points.
Lewistown's Colby Tognetti took home Angler of the Year and Iron Man honors, while Helena's Jake Monroe and Jeff Ingram earned 2021 Team of the Year. Tognetti fished one tournament with Jake DeRosier and the others with Kyle Vine. The Helena duo fished all four tournaments together.
Although he has fished plenty of tournaments in the past, this was Tognetti's first year fishing all four on the Montana Walleye Circuit. He credits experience and openness to trying new techniques when it came to this year's success. Tognetti and his partners finished in the top 10 for each tournament.
"Obviously there's some luck that plays in there, but it's probably just being consistent, maybe doing some prefishing and finding the right fish and using what you've learned in the past," he said.
Fishing a tournament is certainly more of a grind than a leisurely day on the water and requires plenty of persistence, he said. Tognetti will typically stay in one area in search of a few big fish rather than the response of many anglers to head to a new spot if the bite isn't on.
"Out of any sport I've ever done there's more out of your control than anything," he said. "You can't control the weather. You can't control whether they bite. You can't control if a fish is going to stay hooked."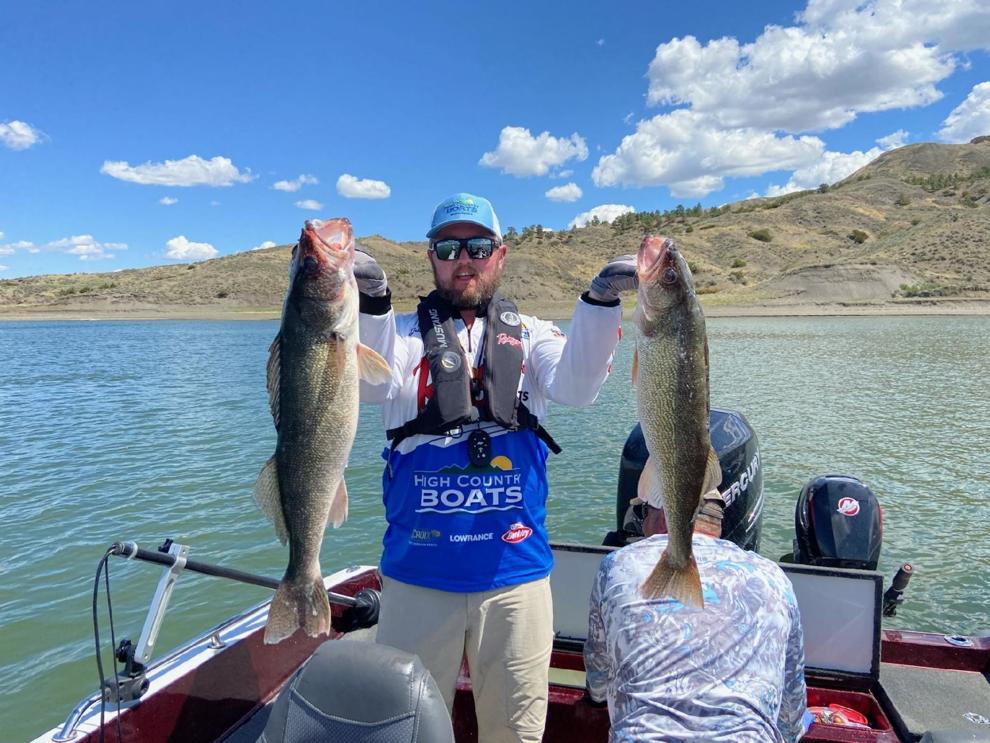 Monroe and Ingram have spent years fishing tournaments across the state and decided to team up in 2017. The circuit is a mix of competitiveness and fun.
"I think the biggest reason (to tournament fish) is that you have a reason to go and fish these lakes, and if you didn't, you can always come up with a reason to not go," Ingram said. "The camaraderie is also awesome. It's a great group of people, and we've met a lot of friends doing it."
Monroe agreed, highlighting the importance of having a dedicated time and place to test their angling skills and the many fellow fishermen and women who make up the circuit. Plus, he enjoys the competition.
"I do like to compete," he said. "I think it builds your desire to go out and do your best."
Winning Team of the Year was definitely a goal when they partnered up. They took the Iron Man award one year and have finished in the top five for both the angler and team awards in the past.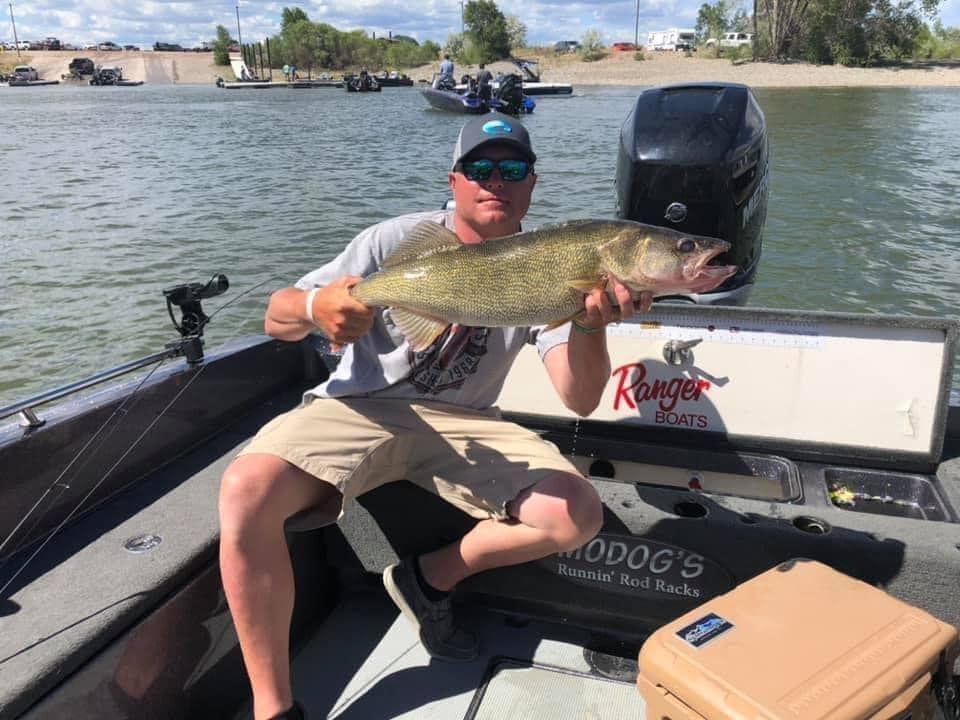 The team of Monroe and Ingram got off to a great start this year. On the first day of the Crooked Creek tournament they netted five walleye with a combined weight of more than 53 pounds. They held on the second day to win their first tournament as a team and continued to fish consistently in the remaining tournaments.
"To beat some of these guys that I've looked up to for years and years is really humbling," Monroe said.
Experience, adaptability to changing conditions and perseverance are all traits that the Helenans say are key to succeeding in tournament fishing.
"So much of it is just mental and staying positive," Ingram said.
Extremely tough fishing on Fresno this year caused some teams to call it quits early, they recalled. Finally in the last hour the walleye started to bite and they caught three fish in about 20 minutes before racing in just before time expired.
"We don't pout. Getting your butt kicked is part of tournament fishing," Monroe said.