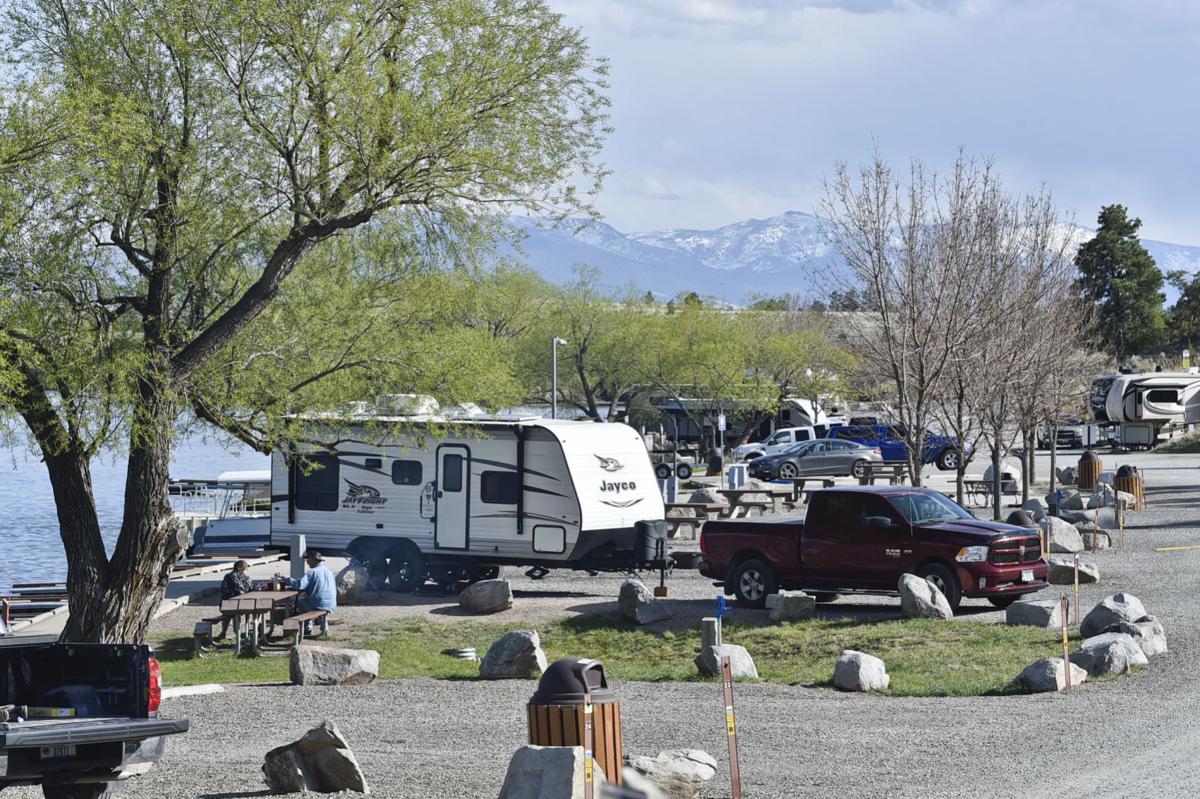 Montana State Parks and fishing access sites are seeing a major uptick in visitation for this time of year as residents recreate outdoors amid restrictions related to the novel coronavirus.
Managers estimate there were nearly 152,000 visitors at state parks in March and April of this year, compared to about 95,000 in both 2019 and 2018. The increase occurred despite a handful of parks remaining closed and limited services being offered including camping restrictions.
Parks close to larger urban areas such as Lake Elmo, Pictograph Cave, Travelers' Rest, Whitefish Lake, Flathead Lake, Frenchtown Pond, Madison Buffalo Jump, Giant Springs and Missouri Headwaters saw some of the most significant increases.
"We understand that our parks and trails play a critical role in how people deal with the stress and uncertainty that the COVID-19 pandemic has brought," said Montana State Parks Administrator Beth Shumate. "Keeping our parks open for all Montanans is a priority as our sites provide invaluable mental and physical health benefits."
Anecdotal counts at Montana fishing access sites also indicates an uptick in use, according to Montana Fish, Wildlife & Parks. However, the state does not track visitation as closely.
COVID-19 has brought a number of changes and challenges to state parks, said spokesman Pat Doyle. The parks division developed a new operations manual on cleaning, new protocols for handling money and what personal protective equipment staff should use.
"We're trying to keep everyone safe, the public included," he said. "With everything that's going on we understand the crushing need for everyone to go out there and recreate and we want to keep those sites open."
Early spring is considered a "shoulder season" ahead of the mass influx summer recreation typically brings. State parks are historically not fully staffed this time of year, but have tried to bring on seasonal staff early where possible, Doyle said.
"When things like this happen it's not as easy to respond as to hiring new people – no one in the tourism business is looking at massive surges in visitation as something to budget for," he said, noting that many visitors centers and offices remain closed while essential services such as water and bathrooms have been brought online. State Parks looks to be fully staffed by May 15.
While Bullock ordered out-of-state visitors to quarantine 14 days after arriving, state parks has documented its share of nonresident license plates as well. Whether those are nonresidents who own a home here or those coming to Montana where COVID-19 cases remain low is unclear, Doyle said.
What is not known is how visitation will trend beyond the shoulder season, when other major destinations such as Glacier and Yellowstone national parks will reopen, and when higher elevation campgrounds on national forest land will become accessible, Doyle said.
"We're really learning what visitation means for us day-by-day and week-by-week," he said.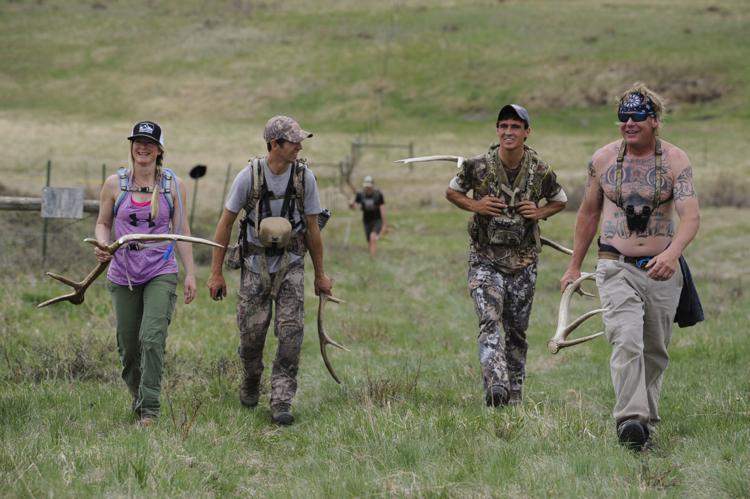 Along with May 15 being the first day that Montana's online reservation system for state parks goes live, it is also when several wildlife management areas open to the public. In places such as the Sun River near Augusta and the Clearwater near Ovando, hundreds of people congregate and camp out in anticipation of the noon opener and the chance to scour the areas for shed antlers from wintering elk and deer.
FWP spokesman Greg Lemon said the agency is not planning to implement any changes or restrictions this year at most of the antler hunts. FWP is looking at some potential restrictions on the Beartooth Wildlife Management Area north of Helena, he said, but the agency has not made any announcements.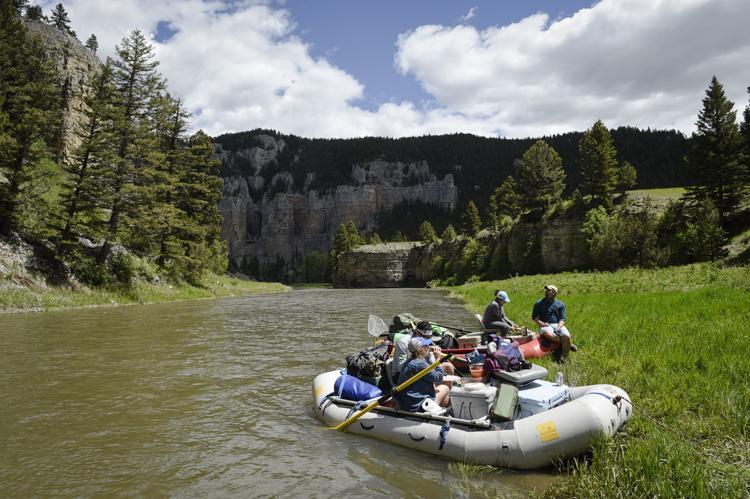 The multiday float down the river is permitted through a lottery system. This year the park closed until May 5 and now floaters must abide by some new restrictions to comply with current health directives including no overnight camping at the Camp Baker launch.
Permit holders and commercial outfitters will be contacted via email or phone about modifications to the registration process and changes to other aspects of their float. These include:
Rangers will call permit holders, in a randomly selected order between 1 and 3:30 p.m., two days in advance of the permit holders' launch date. Permit holders will be asked to provide names, ages and the state of residence of the members in their float group; the choice of boat camps; the number and types of watercraft; and a credit card payment for the balance of permit fees.
Groups must arrive at Camp Baker prior to noon on their launch date to receive the ranger-led orientation and safety talk, which will be conducted outside.
Registration forms, boat tags, maps and floater logs for each group will be placed into a Ziploc bag and will be available for pick-up in the self-registration box at the kiosk upon arrival at Camp Baker.
Groups will need to practice proper social distancing at Camp Baker, choosing a location a safe distance away from other groups to stage boats and equipment.
Groups will be asked to depart on their float within two hours of their arrival at Camp Baker to avoid overcrowding.
For those unable to float this year due to COVID-19, park manager Colin Maas says those permits will be honored next year, although details were still being worked out. The state will not issue refunds for the nonrefundable application fee, he said.
Reporter Tom Kuglin can be reached at 447-4076 @IR_TomKuglin
Concerned about COVID-19?
Sign up now to get the most recent coronavirus headlines and other important local and national news sent to your email inbox daily.