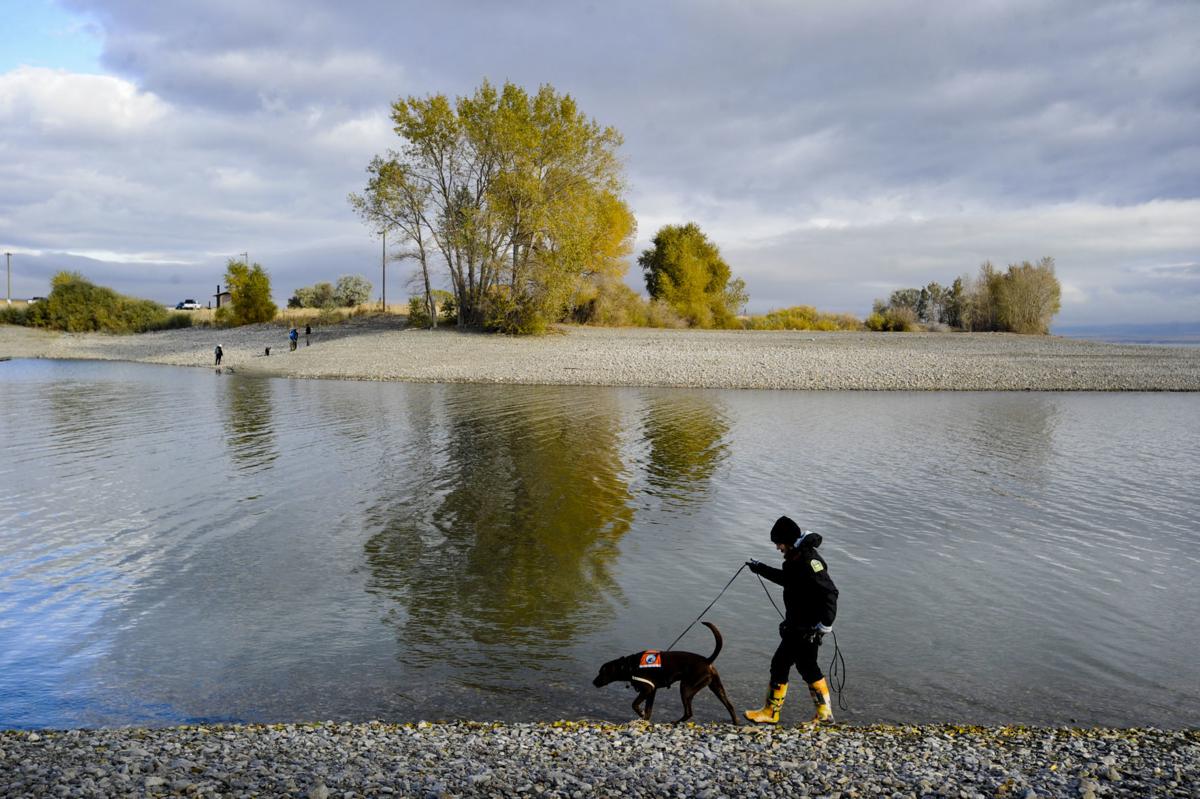 Three years ago Canyon Ferry Reservoir received the dubious distinction as a waterbody suspected to contain aquatic invasive mussels. This year after three consecutive seasons with no positive tests or mussels discovered, the state plans to drop it from the suspect list.
The recent announcement that Montana Fish, Wildlife & Parks will move to delist Canyon Ferry means a number of things will change for boaters at the reservoir. No longer will they have to funnel through permanent stations for mandatory decontamination, nor will a local boater program continue — which allowed fewer restrictions for boaters only using Canyon Ferry. That will free up funding for the state to spend elsewhere on the effort to stop the introduction of invasive species.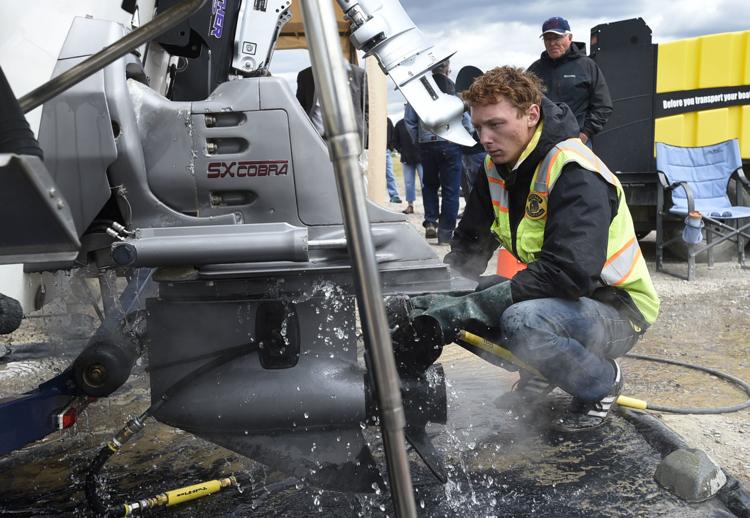 "With the resources we aren't putting into Canyon Ferry we're able to look at extending seasons and extending hours" for other stations, said Thomas Woolf, AIS bureau chief with FWP. "We'll still sample there more intensively than we would otherwise and have a revolving inspection crew."
Invasive mussels have plagued areas of the Midwest, Great Lakes and Colorado River Basin with significant ecological and financial consequences. Once infested, mussels will clog infrastructure for municipal water, irrigation and hydropower as well as disrupt food webs in aquatic ecosystems.
In 2016, invasive mussel larvae were detected in multiple water samples from Tiber Reservoir, which requires a five-year quarantine under state protocols before it is eligible for delisting. Canyon Ferry had one "suspect" sample, which sparked a three-year quarantine.
In response, the Montana Legislature has allocated about $5 million to $6 million annually to significantly bolster the state's inspection and testing program. The state has adopted a number of regulations in response as well, including mandatory inspections for out-of-state watercraft and for those watercraft passing from east of the Continental Divide to the west.
"We're glad we've gone the three years with no more mussels and we fully support the decision by the department to work to build a much stronger AIS program," said David Brooks, executive director of Montana Trout Unlimited.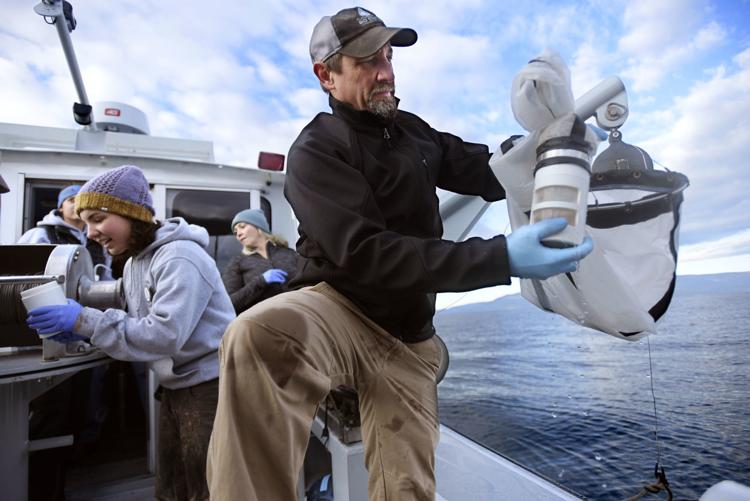 Invasive species experts adopted the three-year quarantine for a single sample as the western standard, Woolf said. The number is based on the known biology of mussels and the likelihood that if they were present, officials would have succeeded in finding them.
"We're still pushing the clean, drain, dry message, that just because these restrictions are lifted, we always want people to clean their boat off and drain standing water as a general practice," Woolf said.
The move to delist a waterbody has precedent in the West. Woolf noted that several waterbodies in Colorado also had positive larvae samples, but after the mandatory three or five years of intensive sampling were delisted when no further positives were found.
Bob Gilbert, executive director of Montana Walleyes Unlimited, said there remains some question about whether the Canyon Ferry sample was a false positive, but that the organization took the news of the reservoir's pending delisting as a positive development.
"I think there's some difference between Canyon Ferry and Tiber where we 'think' we know and we know, but if you're going to err you should err on the side of positive (sample)," he said. "We don't want any kind of aquatic invasive species, so to us we see this as a positive."
Gilbert felt the easing of restrictions for boaters is a good step toward alleviating the cost to the state and the cost and inconvenience to boaters, but he agreed that continued testing of the reservoir will still be important.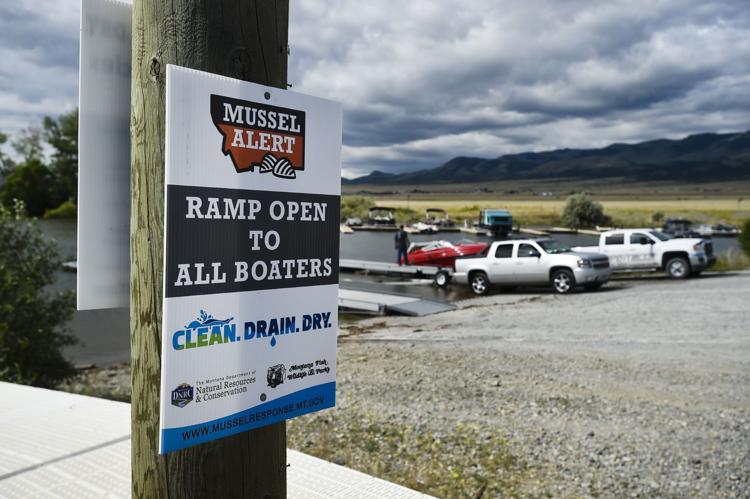 "The inspections only show if something is going in or not, the solution to these problems is keeping them out," Gilbert said.
Brooks agreed that an increasing emphasis on preventing mussels from coming into Montana is a good use of available funding.
"I think the need is the bottleneck in AIS check stations and finding and training top-notch seasonal employees," he said. "I'd like to see funding go towards making those positions more exciting and viable, and/or simply extending hours and seasons on the most critical stations."
With the state partnering with other entities such as conservation districts on more inspection stations, finding workers in a tight labor pool —particularly in low population areas of eastern Montana — continues to be a major challenge.
Those visiting inspection stations next year will also have a new opportunity to review their experience online, he added.
Reporter Tom Kuglin can be reached at 447-4076 @IR_TomKuglin
Be the first to know
Get local news delivered to your inbox!