Two Montana programs aimed at securing public access to landlocked state and federal acreage have garnered little interest.
In response, the Montana Legislature has passed a trio of access bills in recent years to encourage landowners to allow access across their property to public lands. While one program that comes with more funding has yet to be implemented, the two in existence have seen limited use, and one has yet to see a landowner application.
The program launched in 2015 but applied only to inaccessible state lands at the time and saw slim interest. Lawmakers updated the bill in 2017 to provide credits for state and federal lands. By 2018 a handful of landowners had enrolled, offering access to 11 parcels, and up to 16 parcels were enrolled this year. The majority of projects thus far have been in the Malta area.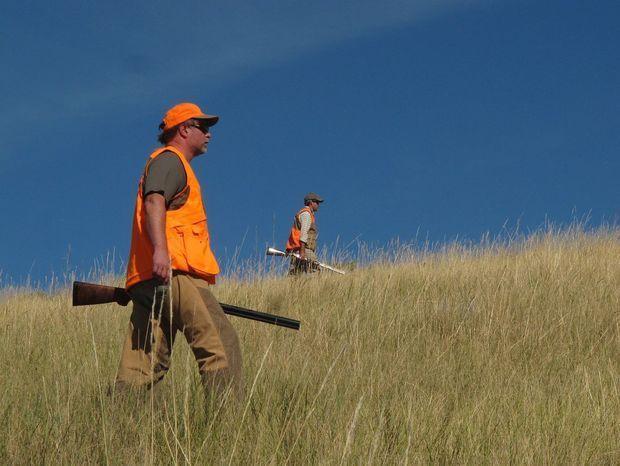 "It's a little bit of a different method to try to gain access," said Jason Kool, access bureau chief with Montana Fish, Wildlife & Parks. "It's growing slowly. It requires access for six months and one day so that kind of deters some folks, and also there's no requirement for (the public to ask) permission."
The primary landowner control under Unlocking Public Lands is the type of access, specifically the ability to restrict motorized access, he said. Kool says game wardens have been some of the primary promoters of the program, meeting with landowners and fostering the agreements.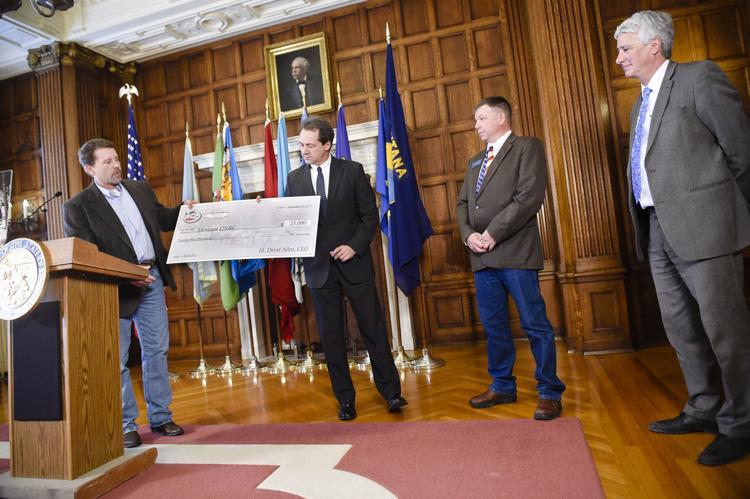 Montana Public Lands Access Network, or MT-PLAN, passed in 2017 and is administered by the Montana Department of Natural Resources and Conservation. The program receives donations for the state to secure easements across private property to inaccessible public lands. It also allows funding to go to small projects to improve access, such as installation of a cattle guard or improved parking area.
In 2017 Gov. Steve Bullock and Rep. Alan Doane, R-Bloomfield, held a press conference announcing the program's launch. Joining them were conservation groups, including the Rocky Mountain Elk Foundation, which donated $25,000 to kick off the program.
DNRC public access specialist Ryan Weiss has overseen MT-PLAN since its inception. Other conservation groups made smaller donations and those purchasing licenses may also donate, but contributions have tapered significantly since the launch. Total fundraising has reached about $41,000.
Weiss has spoken with conservation and access groups as well as land trusts about the program to try to build a portfolio of projects. So far, MT-PLAN has not received an application in its two years of existence.
"It's a little bit surprising, but maybe not," Weiss said. "I've talked to landowners that may be interested and remain interested, but they're looking for (an easement of) several miles and with a limited fund, we cannot approach fair market value."
You have free articles remaining.
MT-PLAN is also focused on perpetual easements, which may dissuade some interest. It does allow flexibility to go down to a three-year term, but any transaction takes building a relationship between a willing seller and willing buyer, Weiss said, and so far the right project has not come to the table.
"It's almost overwhelming how many different access programs are available in Montana," he said. "It's going to take finding that combo of a sweet spot of a short distance to get to public land and a willing landowner. We hope when that initial project comes through, and is approved, it's a positive cascading effect for the future."
Even though no projects have been funded, meeting with landowners has created a dialogue and identified some opportunities for local groups to come in and assist with small infrastructure projects and other work.
"That's been one of the unforeseen benefits of this; just getting out and talking to people about it," Weiss said. "It's identified a lot of opportunities where we've been able to look at other options. That's especially true for state lands and in a lot of cases we're able to say, 'What are the gaps in funding?' when we're building those relationships with the BLM, Forest Service and local sportsmen's groups."
Conservation groups that supported the programs in the Legislature believe that access incentives remain an important tool.
They can point to two high profile programs that have had great success. Habitat Montana uses proceeds from hunting license sales to purchase land or buy conservation easements guaranteeing public access. Block Management compensates landowners for allowing hunter access. These two programs operate with large budgets and have opened access to millions of acres across the state.
But with Unlocking Public Lands and MT-PLAN, accessing the 1.5 million acres of landlocked public lands remains a major challenge.  
"I think we all want to see better access to public lands, and we've worked hard over the last four sessions to create numerous incentive programs to open that up," said Nick Gevock, conservation director for the Montana Wildlife Federation. "These programs are out there, and we hope landowners will step up and use them."
Mark Lambrecht, director of government affairs for the Rocky Mountain Elk Foundation, wondered if the programs are simply not well-known yet and will grow as more people become aware of them.
The 2019 Legislature again pushed to encourage landowners to allow access to public lands. The Public Access to Lands Act, or PAL, enjoyed bipartisan support with advocates touting its flexibility in crafting individual agreements with landowners.
PAL allows FWP to negotiate agreements with private landowners for the public to access otherwise inaccessible public lands. With a total annual spending authority of $500,000, a maximum of $15,000 may be spent per agreement, bringing much more financial power than MT-PLAN. The length of agreements is also negotiable.
FWP is currently in rulemaking to implement the program, including language to check for already existing public access. Lambrecht says his organization still believes each incentive program can be successful.
"The Elk Foundation certainly values the cooperative work to create the MT-PLAN and the PAL Act and expects them to be successful with conservation-minded landowners to continue to gain access to our public lands," he said.