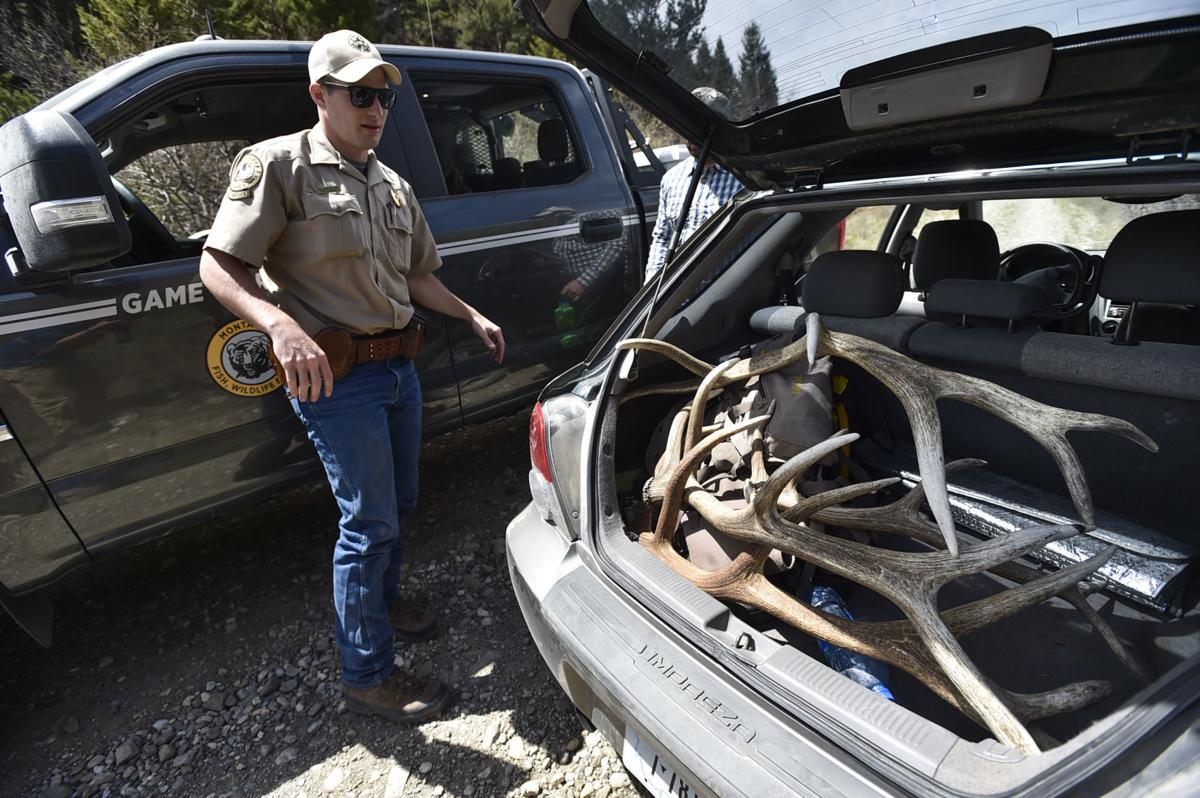 Following a shift in funding and increasing duties related to aquatic invasive species, Montana's game wardens issued nearly a quarter fewer citations last year than in the previous year.
Montana Fish, Wildlife & Parks recently released its enforcement report for 2018, which includes statistics of how many recreationists game wardens came in contact with and how many citations were issued. In 2018, game wardens wrote 1,635 citations — down from the 2,124 written in 2017. The dip came despite contacting nearly 6,000 more hunters, anglers and park visitors last year than in 2017.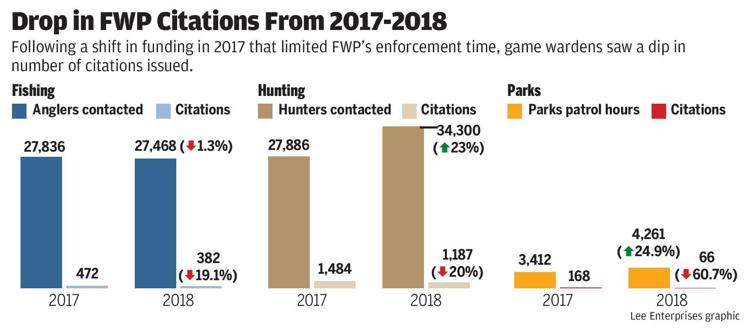 The citation drop followed a shift in funding made during the 2017 Montana Legislature. Lawmakers shifted from less than 10% to nearly one-third of game warden funding to a federal excise tax on firearms and ammunition called the Pittman-Robinson fund. While that fund can be used for many wildlife-related purposes, FWP is legally barred from tapping it for law enforcement.
Recognizing those limitations in the funding, lawmakers who wanted to see a shift in game warden duties away from enforcement and more toward conservation officers successfully pushed for the change. Sen. Duane Ankney, R-Colstrip, asked during the 2017 session, "How many AR-15s do we need out there looking at our fish and game activities?"
FWP Enforcement Chief Dave Loewen said that the shift away from enforcement coupled with an increasing emphasis on staffing aquatic invasive species check stations had logically led to the drop in citations.
"It was concerning but it was also predictable — we knew it was going to be like this so we were expecting it," he said. "When we had more PR duties assigned to us it took up a huge part of our job. When more things get piled on a game warden's plate, something else is going to slide off the plate."
Statistics show game wardens contacting about 400 fewer anglers in 2018 than in 2017 and issuing nearly 100 fewer citations. But angling was the only category in which game wardens met fewer recreationists. More than 5,000 more hunters were contacted last year although about 300 fewer hunting citations were issued. Game wardens spent about 800 more hours patrolling state parks but issued only 66 citations in 2018 compared to 168 in 2017.
Loewen attributes the uptick in contacts but dip in citations largely to where game wardens are meeting hunters.
"We're contacting more hunters not in law enforcement but in (Pittman-Robinson)-eligible activities like at game check stations," he said.
The 2019 Legislature cut game wardens' share of Pittman-Robinson funding in half to 15%. That will mean a shift back to more patrolling and investigating wildlife-related crimes.
"That's a much more manageable chunk of time, so we should see the impact lessen or go the other way," Loewen said.
A number of hunting organizations lobbied the 2019 Legislature to reduce the percentage of Pittman-Robinson funding citing concerns that fewer wardens in the field would lead to an uptick in poaching and other crimes.
Nick Gevock, conservation director with the Montana Wildlife Federation, was among those pushing lawmakers on the issue. He agrees that some amount of a game warden's job should include duties eligible for Pittman-Robinson, such as assisting biologists with wildlife trapping and transplants, but believes their primary focus should remain on law enforcement.
"We were upset and landowners were upset — we need wardens out in the field to enforce our game laws," he said.
Reporter Tom Kuglin can be reached at 447-4076 @IR_TomKuglin
Be the first to know
Get local news delivered to your inbox!