There's now a one-stop shop for information about birds in the state of Montana.
Launched about a year ago, the Montana eBird website offers birders, volunteers and researchers a venue for reporting and verifying sightings, recruiting for events and releasing the latest studies. While eBird as a bird reporting service has been a staple of the Cornell Lab of Ornithology, Montana Audubon has seen major interest in a Montana-only website.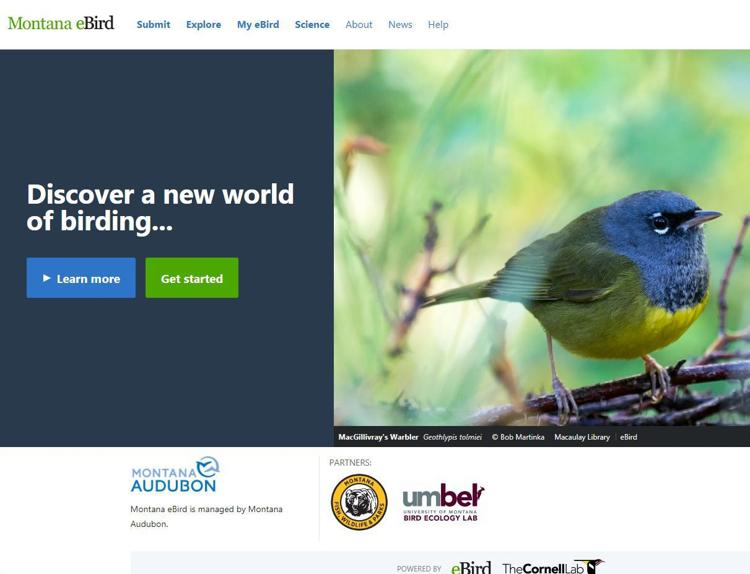 "It's our effort to save birds by pinpointing in amazing detail their movements across Montana and information specific to Montana," said Larry Berrin, Montana Audubon executive director.
Audubon and Cornell partnered with the University of Montana and Montana Fish, Wildlife & Parks on Montana eBird. The website provides tips and locations for birders as well as the opportunity to report sightings, with more than 8,300 birders documenting 421 of Montana's 434 known bird species in the last year. The website has become even more popular than Montana Audubon's own site, Berrin said.
Birders may still log on to the main eBird website to make reports and review national and international data, Berrin said, but Montana eBird "Is that one place you can go for all things birding and bird watching in Montana."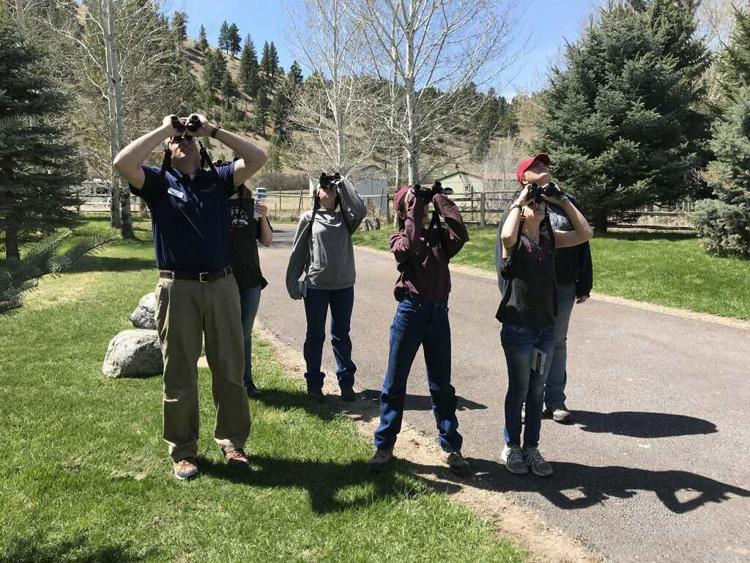 Reports from birders have become one of the most important sources of data for researchers and wildlife managers. Using "citizen scientist" volunteers in data collection allows a much wider net to be cast.
"Birding is one of the few places where I think there's a lot of confidence in volunteers and their abilities," Berrin said. "You have people out there that've been birding for decades, and there's almost like an unwritten code that you don't put down a sighting unless you are 100% sure. And if you're unsure you know you'll be getting an email."
The email comes from Cornell, particularly in cases of rare species. The verification process includes reviews by expert Montana birders as well as a potential request for more information, such as a recording of the bird's song or detailed photos or video.
You have free articles remaining.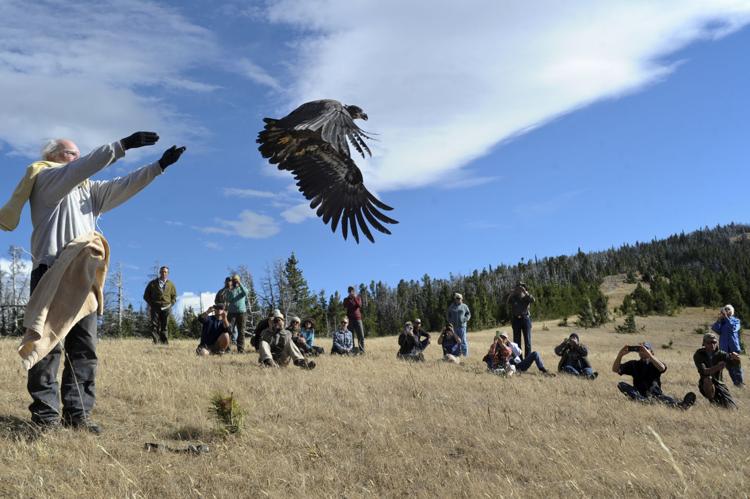 Megan Fylling, director of banding and education with the University of Montana Bird Ecology Lab, sees Montana eBird as a way to reach the public with the newest studies and information from experts.
"With Montana eBird and our partners … we wanted to raise awareness of some of the research coming from the University of Montana and bring that to the general birding public," she said.
Birders often shine as some of the most involved groups when it comes to volunteering time for projects, Fylling said. The eBird website helps get the word out for project recruitment and what researchers hope to learn.
"For example, some of our work in the upper Clark Fork Basin, we're using birds as outreach with the public," she said. "We can say we're setting up a banding station on the birds, but then it's also a forum to reach out to citizens and groups … some of it is just telling folks this is happening right in their backyard.
"The main theme is trying to connect recreation birding with researchers and vice versa – that relationship goes both ways in my mind."
Joe Batts is a UM alumni and Audubon volunteer who helped foster the inclusion of the university and its research for eBird.
"I really like the connection to the University of Montana to find out what they're doing and publishing on," he said. "To say it was supported by UM, that's a big deal and that's a lot of credibility."
The estate of the late Jean Smith, a longtime ornithology professor at Carroll College, has helped support FWP's sponsorship of eBird, said Laurie Wolf, education section supervisor at Montana WILD.
FWP's involvement includes publishing articles for the website with a focus on youth birding. The initiative will highlight opportunities and events for students to learn about birds, as well as recognizing student accomplishments, she said.