It's a heart-pounding hike up from the Yellowstone River at Four Dances Natural Area. Gaining about 400 feet in a third of a mile the trail is a great way to blow the rust out of your pipes on a winter's day.
Four Dances is located on the southeastern corner of the city, along the road to Pictograph Cave and between Billings and Lockwood. Coburn Road accesses two parking areas.
Donated to the public in 1999, the 765-acres provide access from the top of the steep cliffs down to the river on one route that's about a mile-and-a-half long. Another trail climbs straight to the top of the cliffs for an overlook of the river and south to the Beartooth and Pryor mountain ranges. A third route at the northern end of the area winds down to an old cabin once used by western artist and author Will James.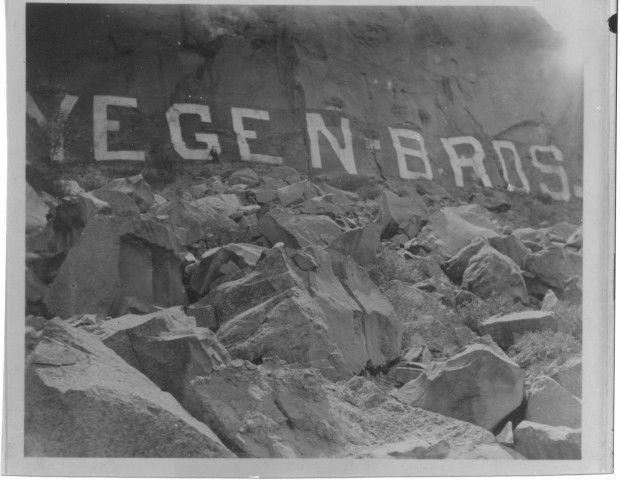 Jointly managed by the BLM and Yellowstone River Parks Association, the natural area — as its name implies — sees a variety of wild visitors passing through, including deer, bears, foxes, moose, waterfowl and peregrine falcons that nest in the cliffs.
Visitors who climb down to the river and gaze back at the bluffs may barely be able to discern tall letters painted on the ancient sandstone. At one time it read, "Yegen Bros." Then wrapping around to the south and east it continued, "Clothing Boots and Shoes."
Peter Yegen was an early businessman in the Yellowstone Valley who patented the property in 1907.
Prior to the city of Billings popping up on the plains, the cliffs were known as a sacred site by the Crow Indians. It was there that Chief Four Dances held a vision quest in the 1830s. Somewhere in history, his ties to the place were obscured by another Crow story of young warriors killing themselves after finding their families dead from smallpox. Although on some maps the Four Dances area is noted as Sacrifice Cliff, historians are generally in agreement that feature is across the river close to MetraPark.