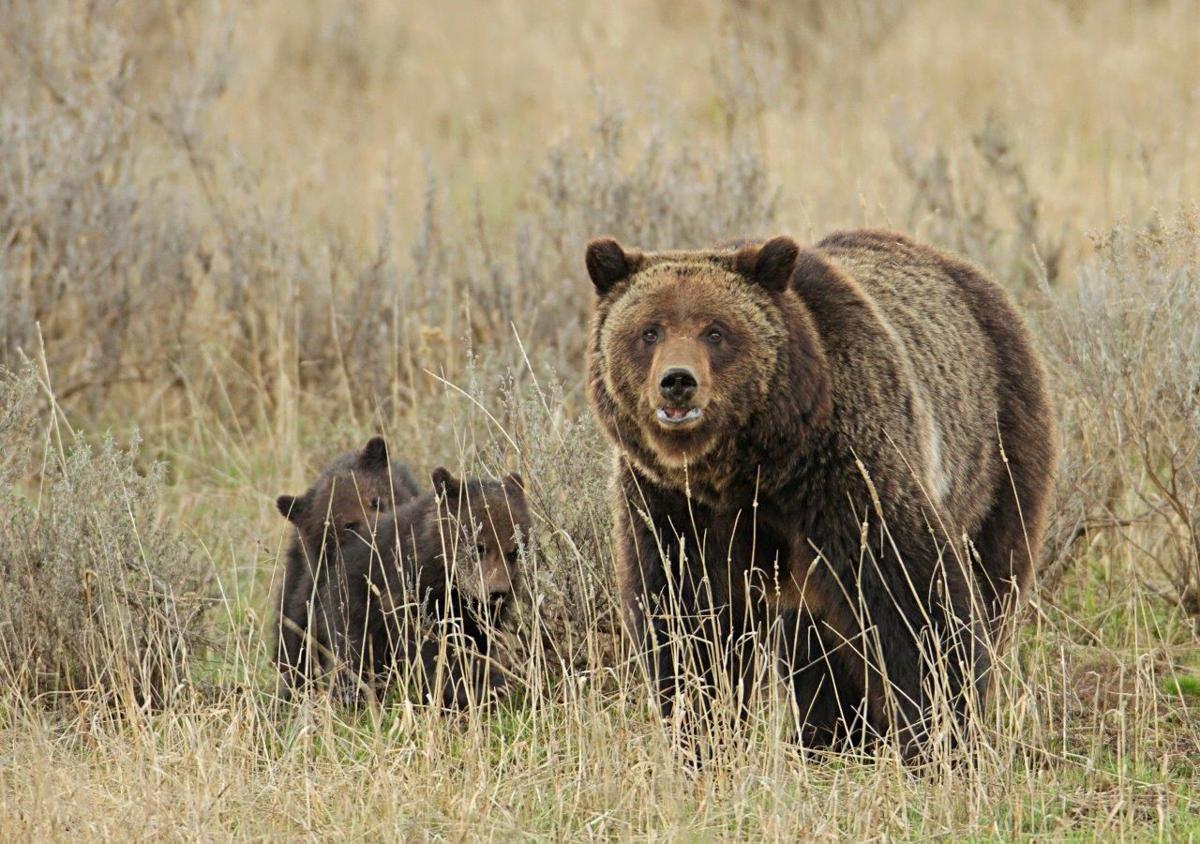 Members of a committee advising the state of Montana on the future of grizzly bears were told they were chosen based on their ability to think independently and make progress on often complex and contentious issues.
Montana's Grizzly Bear Advisory Council met for the first of a two-day meeting near Helena Thursday. Gov. Steve Bullock formed the council in April, appointing 18 members selected from more than 150 applicants including conservation interests, agriculture and education. The council's directive centers on creating long-term recommendations on how the state would manage grizzly bears if federally delisted, with a focus on sustaining populations while mitigating conflicts with people and livestock.
"This is a big deal, this is groundbreaking," said Martha Williams, director of Montana Fish, Wildlife & Parks. "I don't know other states that are doing this with grizzly bears. So it's a big task, but it's an exciting one."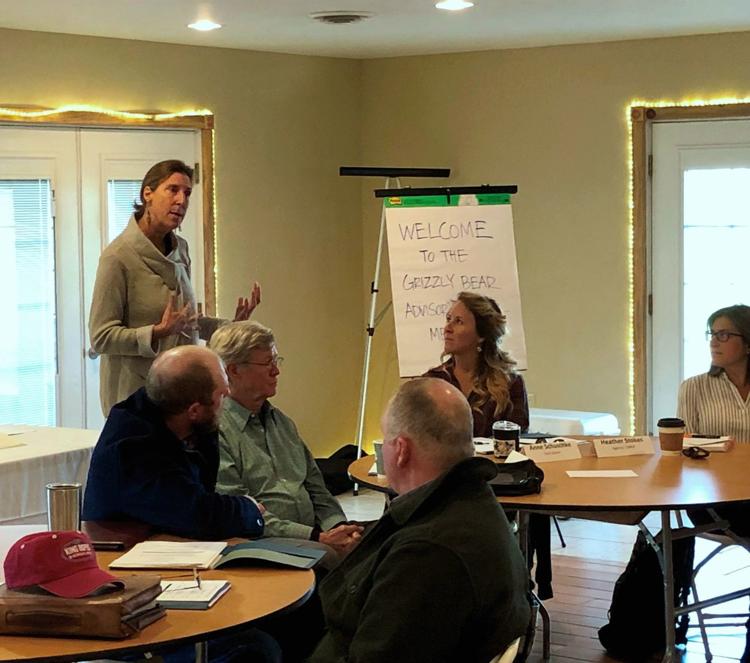 Williams called the convening of the council "momentous," as the state has worked for decades conserving the bruins, at least in part in anticipation that states like Montana will take over full management from the federal government.
Currently, the state of Montana, federal agencies and tribes manage grizzly bears in Montana as "threatened" under the Endangered Species Act.
The U.S. Fish and Wildlife Service has attempted to delist grizzlies in Montana, Idaho and Wyoming around Yellowstone National Park as recently as 2017 – a decision that remains in litigation – and has indicated intentions to delist them in the Northern Continental Divide Ecosystem.
You have free articles remaining.
The bears have steadily increased in population over the last two decades and have more frequently been seen farther from traditional habitats. But opposition to delisting has remained a strong voice, whether opposing hunting the animals or raising concerns about the isolation of populations.
As the state agency that will manage grizzlies post-delisting, Williams says, FWP understands it must have the management pieces in place to conserve the bears while protecting people and livestock and a public council will help inform the state on how best to do so.
"We recognize grizzly bears are in places they haven't been for decades," Williams said. "We have a legal responsibility to conserve them going forward, on the other hand recognizing grizzly bears are not lynx. We have a predator, a carnivore people are scared of at times and can impact the way people live. We need to recognize that and think through how do we help people with safety issues and concerns and livestock issues at the same time meeting our responsibility."
Williams encouraged council members and the public in attendance not to shy away from the most controversial issues facing grizzly bears, including hunting and possible expansion into new ranges, such as the Bitterroot Ecosystem along Montana's border with Idaho.
Patrick Holmes, natural resources policy adviser to Bullock, told council members that what set them apart from other applicants was their ability to bring independent perspectives to solve problems. It is also important to realize that the council does not start from scratch as years of previous work and support is available to the council as it works towards recommendations.
"(Bullock) feels very strongly this is a tremendous opportunity for the state and a tremendous responsibility," Holmes said. "He certainly recognizes as a state we've been leaders in this space of conservation and management of grizzly bears for a very long time, and the expectation is that we will continue to lead through these efforts.
"Delisting is not a finish line but a milestone, and we need to think about the policies, the resources, the programs that will sustain this work over the long haul."
The council will meet again Friday near Helena at the Kleffner Ranch, 305 Highway 518. The meeting runs from 8 a.m. to 4 p.m., is open to the public and includes public comment at 11:30 a.m.
The council will continue meeting this year and next around the state with a final report anticipated next summer. For more information and to provide input to the council, go to http://fwp.mt.gov.
Reporter Tom Kuglin can be reached at 447-4076 @IR_TomKuglin