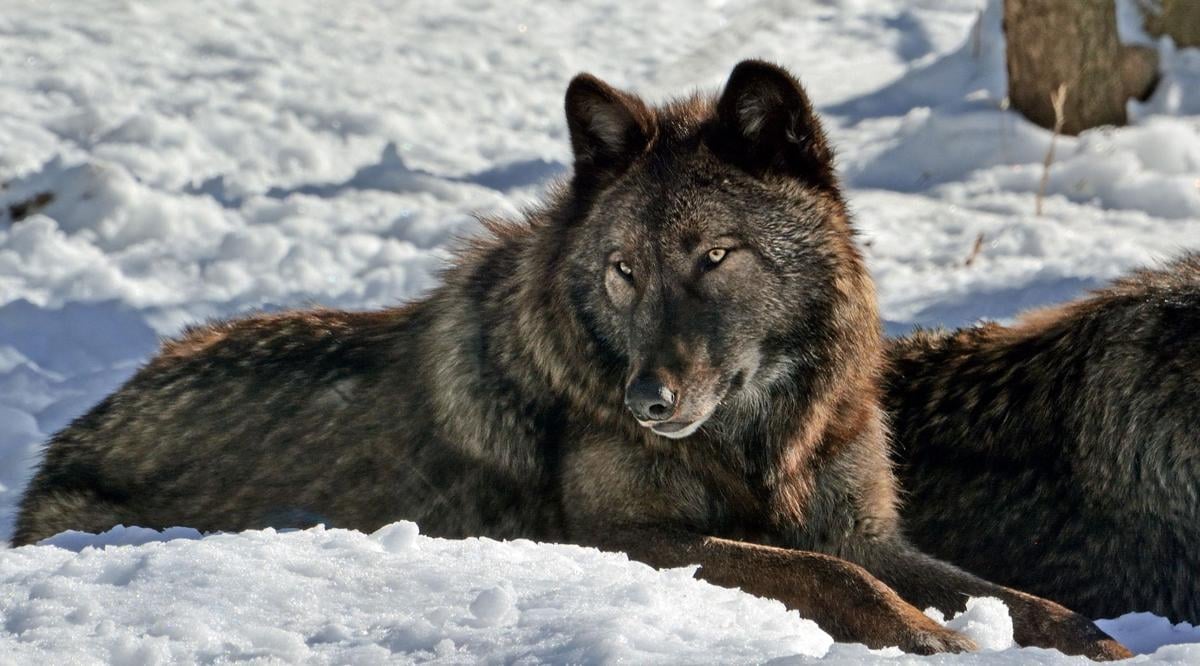 Montana's wildlife managers are not expected to propose specific population targets for wolves as they implement a new law mandating a reduction in the state's wolf numbers.
Brought by Thompson Falls' Republicans Sen. Bob Brown and Rep. Paul Fielder, four wolf-related bills were some of the most controversial wildlife legislation of the recent legislative session. Proponents, opponents and lawmakers spent hours debating wolves' impacts to livestock and other wildlife, ethical concerns about proposed methods of hunting and trapping, as well as whether the Legislature was going too far in micromanaging wildlife management.
With the legislative debate over and the bills signed into law, Montana Fish, Wildlife & Parks must draft rules for Montana Fish and Wildlife Commission approval. The new wolf-related laws are a mix of directives with little ambiguity while others leave some decisions up to FWP and the commission.
Perhaps the most complex law facing FWP and the commission is Senate Bill 314 from Brown. That law mandates state wildlife managers reduce wolf numbers to a "sustainable" level. The law does not define sustainable – it does advise keeping numbers high enough to avoid federal endangered species protections, or 150 wolves. It also lists several regulations that could be adopted to accomplish that goal, including allowing individuals to take an unlimited number of wolves, hunting wolves at night on private land and using bait to hunt wolves.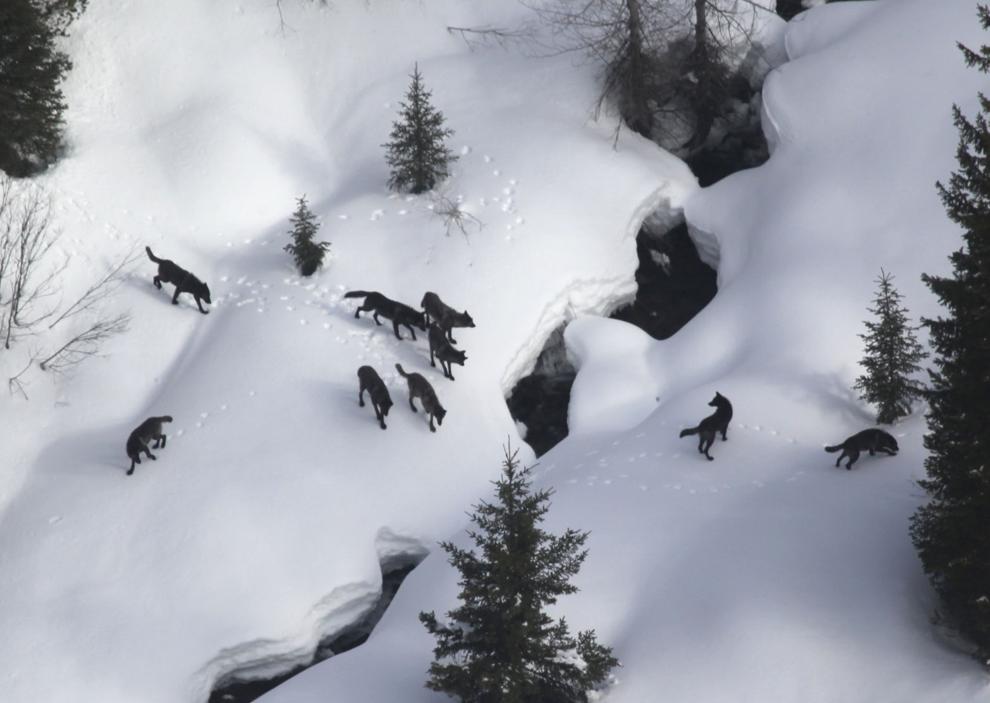 The commission will take up FWP's draft rules during its June meeting, where the body will hear from the public, adopt or amend agency recommendations and release them for a written public comment period. The commission will adopt final rules and regulations later in the summer, FWP spokesman Greg Lemon said.
"What we're working on right now are proposals for the June 24 commission meeting to take to the commission that reflect the legislative intent and legislative direction," he said. "Ultimately they have to decide how to move forward."
In addition to SB 314, the commission will take up a law mandating the allowance of snares for trapping wolves that overrides a regulation that restricted wolf trapping to foothold traps. Another law sets Montana's wolf trapping season two weeks earlier and two weeks later than previously adopted regulations, although the law does allow the commission some discretion to make adjustments.
A law allowing private parties to reimburse wolf trappers and hunters for expenses does not include any regulatory role for FWP, Lemon said.
Noting that proposals are still a work in progress, Lemon says that FWP is looking at how to balance the directives with the decisions lawmakers delegated to the commission. What is not yet clear is what FWP will propose to meet the reduced but sustainable population requirement in SB 314. Lemon does not believe that will include specific wolf population targets, or objectives, which the agency uses to track other wildlife such as elk.
"The conversation right now is not that we're looking to promote to the commission that this is the number of wolves that reflects a sustainable population," he said. "We're looking at the regulations that allow more harvest and a reduction in wolf numbers as is the intent of the bills."
Part of the reason Lemon does not believe FWP will ultimately recommend wolf population objectives is due to the nature of wolves as predators and the impacts they may have.
"It's not just a population number that factors into what's sustainable," he said. "If (wolf) impacts are problematic from a landowner or game standpoint, what's sustainable might need to shift a little. That's why typically from a management standpoint we stay away from a number and look at what's going on on the ground. We don't want a number that's arbitrary."
The agency estimates a stable population of about 1,200 wolves are in the state with hunters and trappers taking about 400 each year. At the same time elk numbers have ballooned overall across Montana to nearly one and a half times population objectives.
But the Thompson Falls' lawmakers point to northwest Montana's Region 1, which has some of the state's thickest forests and highest wolf densities, as an area where they believe wolf populations are too high.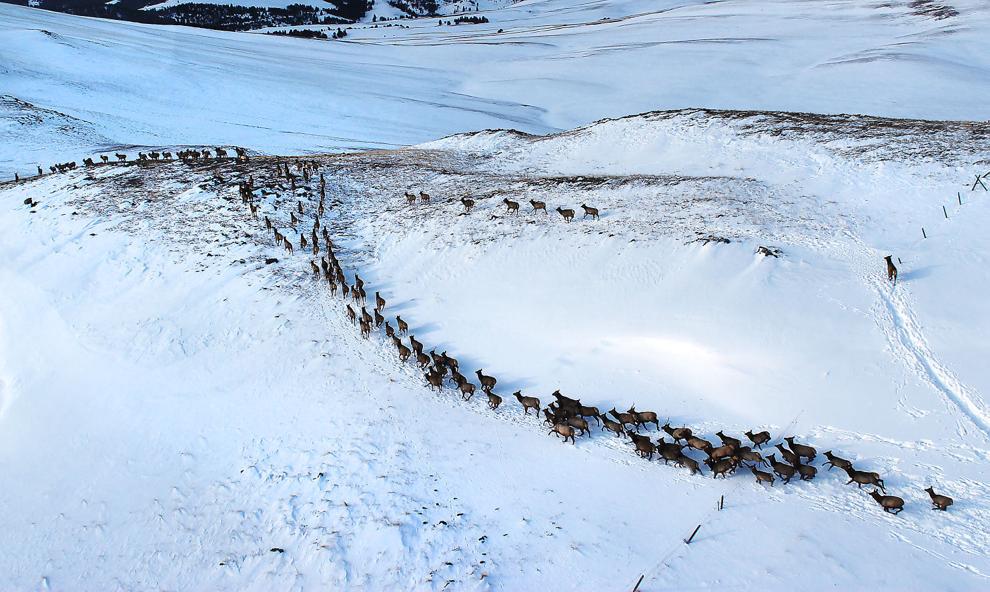 While emphasizing that elk populations are difficult to assess, FWP's most recent annual report for Region 1 puts elk populations counted during flight surveys within desired population objectives. By design, the flights do not count every elk in the region and individual hunting districts vary from at to below objective.
Brown and Fielder have highlighted a slump in elk hunter success in northwest Montana and reports from hunters about a lack of deer and elk on public lands as evidence wolves are having undue impacts on big game species.
The report backs up some assertions from Brown and Fielder in documenting a steady decrease in the number of elk taken by hunters over the last two decades. From 2000-2009, hunters harvested an average of about 1,500 elk across the region. From 2010-2019, that number was closer to 1,100 on average.
Directly assessing impacts from wolves on deer and elk numbers can be challenging, FWP staff told lawmakers as the wolf bills moved through the Legislature. Severe weather is a major factor in survivorship while biologists noted that predation from multiple predator species, hunting pressure or a lack of hunting pressure, and habitat quality all affect how elk and other animals use the landscape.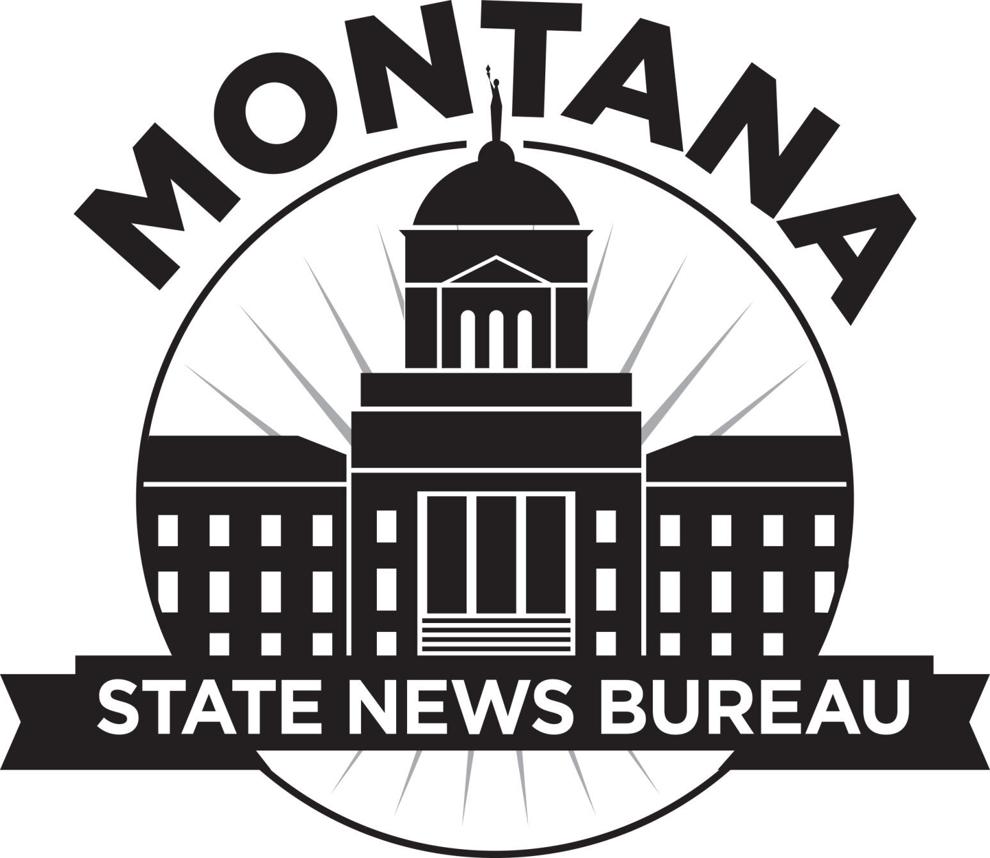 Tom Kuglin is the deputy editor for the Lee Newspapers State Bureau. His coverage focuses on outdoors, recreation and natural resources.