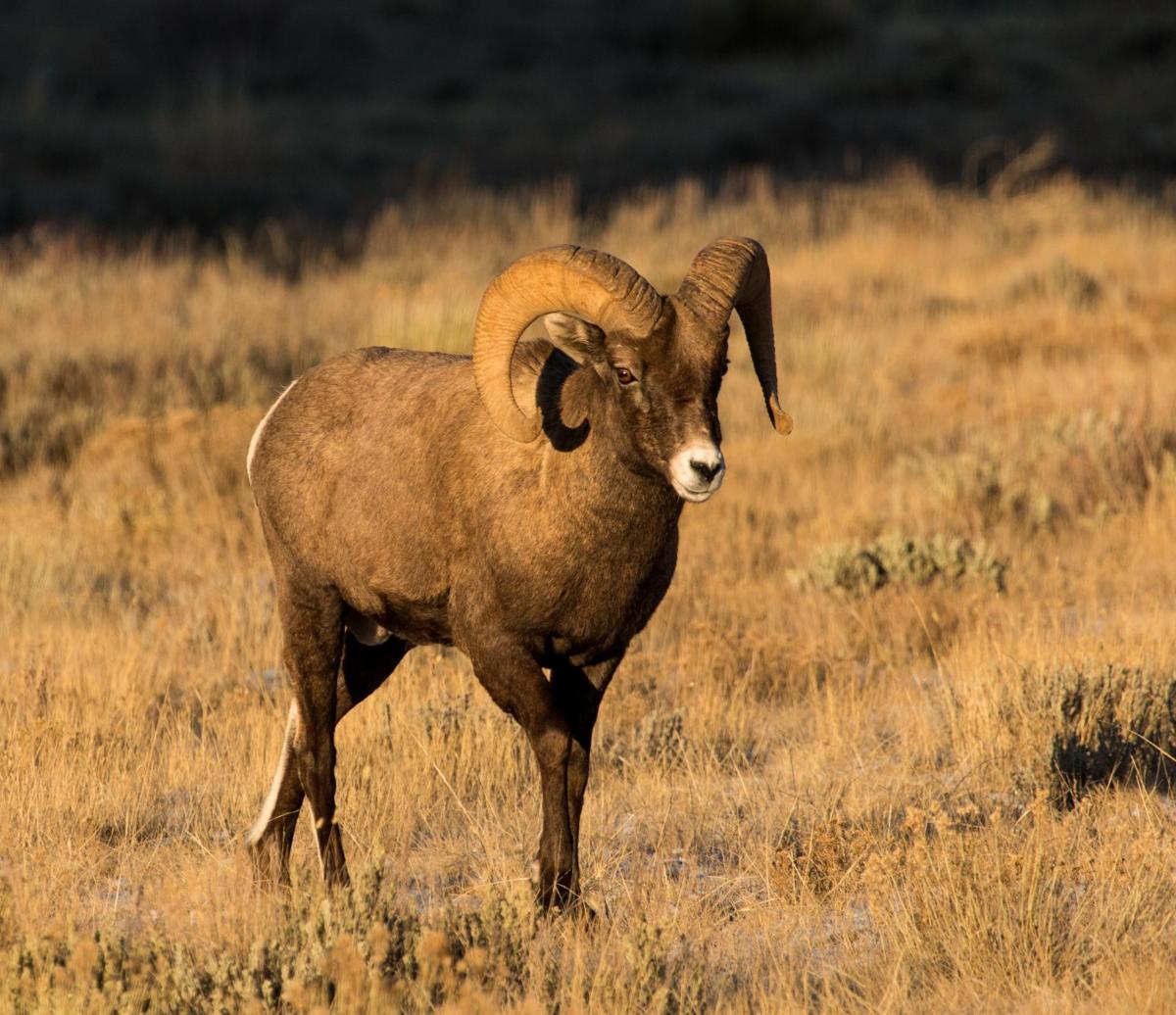 In 1996 FWP transplanted 75 bighorns into the Elkhorns near Townsend with the hopes of reestablishing a herd. Populations initially did well until the mid-2000s when roaming bighorns apparently came in contact with a herd of domestic sheep and possibly a herd of goats.
The result was a disease outbreak in the wild animals. In a herd that should have numbered 220 or more, by 2008 90% of the wild sheep died of pneumonia, biologists said, while the domestic animals have built-in immunity. The limited hunting permits offered also ended at that time.
"We've never really recovered population-wise and that's all-too common in all-age class die-offs," said Adam Grove, FWP's area biologist.
Like many bighorn sheep populations hit by disease, a small population persists in the range but lamb recruitment remains low. Based on big game flight surveys, the herd numbers somewhere around 50. There is still a chance of co-mingling between wild and domestic sheep in the Elkhorns, making it a poor candidate for further transplants.
"Every once in a while we still lose a sheep to pneumonia and they've never really substantially recovered and likely never will," he said.
You have free articles remaining.
While disease pathogens, which are not dangerous to humans, remain prevalent in the Elkhorns' sheep, the remaining population now contains a number of older rams. A single hunting permit would not affect the overall population dynamics, Grove said.
"Our thought process is that we might as well allow one hunter that opportunity than to let all the rams die of old age," he said.
The bighorn sheep population would continue to be monitored for changes in the herd and the number of older rams available.
"We'll keep doing surveys and visiting with hunters and if we get to the point where someone draws the tag and says they weren't seeing any older aged sheep, we'd take that into consideration," Grove said. "Hopefully as those older rams are harvested or die out there will be rams coming up to replace them, but that is something we'll keep an eye on."
The Montana Wild Sheep Foundation supports the idea of the single hunting permit and has supported other similar proposals in herds struggling with disease but supporting high numbers of older rams, said Executive Director Brian Solan.
"A herd like the Elkhorns has come up a number of times – the Greenhorns, Anaconda, the Highlands (near Butte) – where the herd had died off yet inevitably there are older aged rams that survive," he said. "A lot of times, and especially in the Highlands, they're past their breeding age, so the idea of issuing one permit to harvest a ram has no impact on the herd dynamics. We've been supportive for that to allow for more hunter opportunity and to bring someone else into sheep hunting."
Solan said the foundation is willing to help work on habitat or other projects in the Elkhorns if needed.
The Montana Fish and Wildlife Commission will make a final decision on this year's big game seasons at its meeting Feb. 13 in Helena. 
Reporter Tom Kuglin can be reached at 447-4076 @IR_TomKuglin
Be the first to know
Get local news delivered to your inbox!