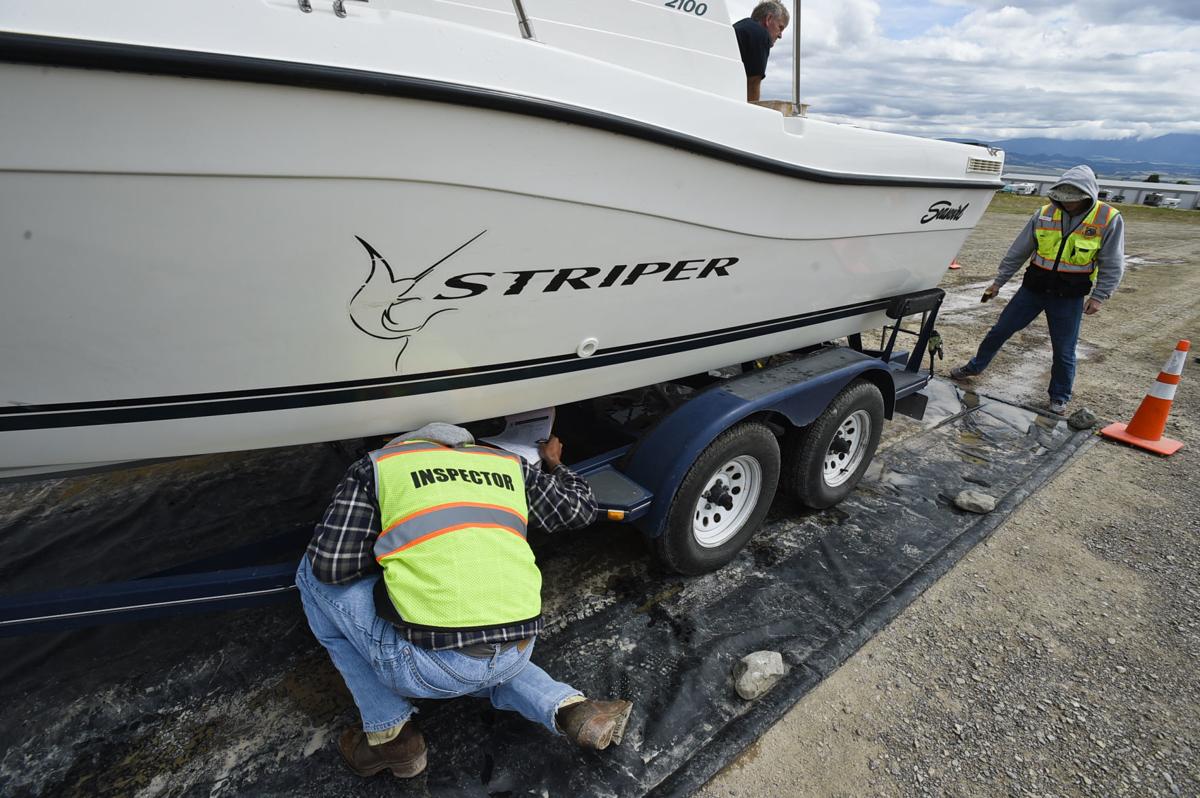 Canyon Ferry Reservoir is expected to be removed from the list of Montana waterways suspected to contain aquatic invasive mussels.
Montana Fish, Wildlife & Parks announced Wednesday that sampling of more than 300 waterways in the state returned no new positive hits for either adult mussels or larvae called veligers.
In 2016, invasive mussel larvae were detected in multiple water samples from Tiber Reservoir, which requires a five-year quarantine period under state protocols. Canyon Ferry had one "suspect" sample, which placed a three-year quarantine period of mussel-free water samples.
Removal from the list of suspected waterways means Canyon Ferry watercraft decontamination stations would shift to a mobile inspection team and mandatory decontamination will no longer be required leaving the waterway, said Liz Lodman, the agency's AIS information officer.
The certified boater program, which allowed boaters who only used Canyon Ferry to have expedited inspections, will also end.
An amendment by FWP to the rules governing Canyon Ferry is required to officially delist it and change decontamination rules, Lodman said, and will include a public comment period. 
That decision on Canyon Ferry is expected next spring.
A record of more than 112,000 watercraft were inspected this year, surpassing last year's number by 3,000 inspections. Inspectors found 16 boats with invasive mussels coming into the state.
Montana has had an aquatic invasive species program for about a decade, Lodman said, and has spent more than $15 million over the past three years — including grant money — on personnel and equipment for inspections and decontamination.
Aquatic mussels have no natural predators and can clog water pipes and displace native species.
The Associated Press contributed to this report. 
Reporter Tom Kuglin can be reached at 447-4076 @IR_TomKuglin
Be the first to know
Get local news delivered to your inbox!