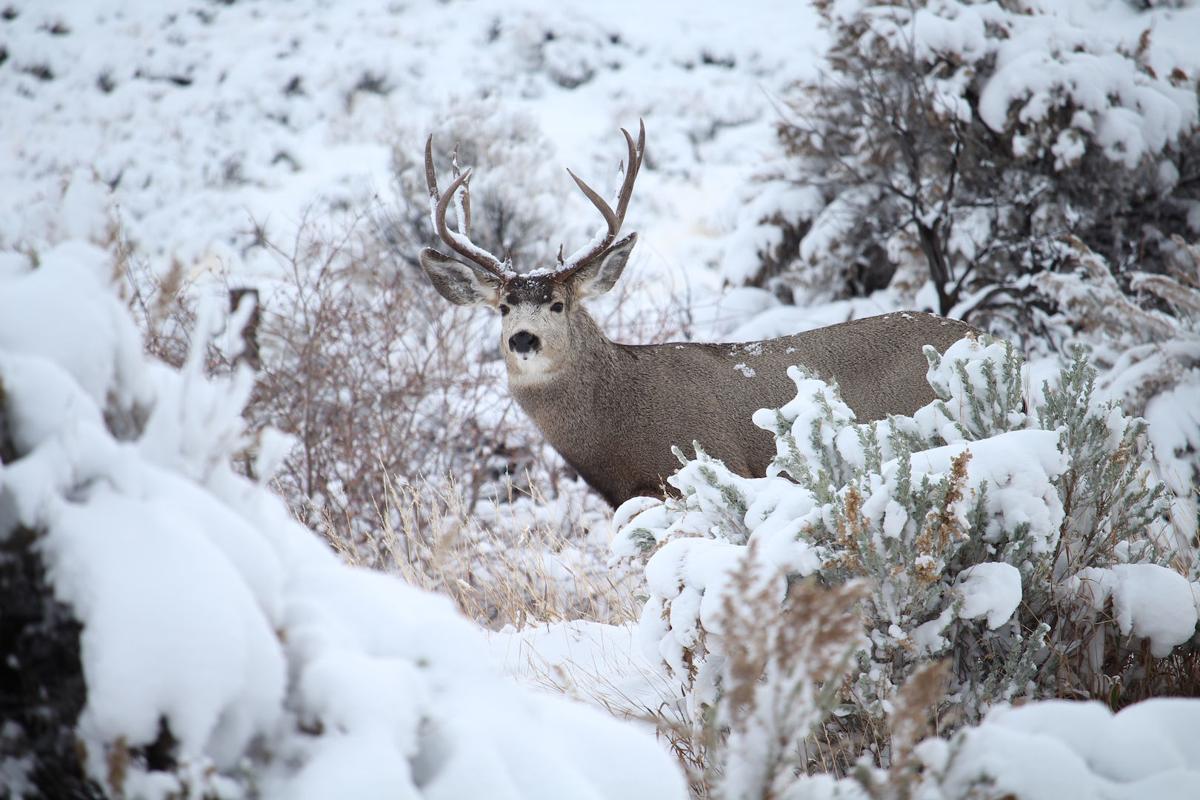 The Montana Board of outfitters has revoked the guide license of a Twin Bridges man convicted of illegal outfitting.
Thomas "TJ" Carter, 39, pleaded guilty last April in Blaine County to four charges including felony outfitting without a license, and misdemeanor counts of theft, illegal tag transfer and unlawful purchase of a replacement license. The pleas were part of an agreement with prosecutors who had charged him with 20 counts of various hunting violations.
In 2015 Montana game wardens began investigating reports of illegal outfitting near the town of Turner. Wardens suspected that Carter, licensed as a hunting guide in Montana but not as an outfitter, was operating as unlicensed outfitter under the name of "Western Wild Hunt Company." They also believed he hired unlicensed guides as part of the operation.
Investigators spoke to 13 hunting clients including residents of New York, West Virginia, Texas, Washington, Colorado and Ohio. According to Montana Fish, Wildlife & Parks, clients paid an average of $5,000-$5,500, primarily for mule deer hunts on both public and private land.
Last April Carter was sentenced to five years loss of hunting, fishing and trapping privileges, and four additional years loss of hunting privileges across 48 states that are part of the Interstate Wildlife Violator Compact. He was also ordered to pay a total of $12,000 in restitution and $2,000 in fines. In addition, Carter received a 60-month deferred sentence that places him under the supervision and rules of probation and parole.
On Dec. 6 the Montana Board of Outfitters revoked Carter's guide license following its review.
According to the board, Carter previously had a 2017 complaint adjudicated before it for failing to disclose previous fish and game violations in Idaho when applying for his Montana guide license. The Idaho Outfitters and Guides Licensing Board disciplined him after convictions for unlawful taking of wildlife while guiding and guiding outside of approved areas.
"Carter has a lengthy history of violations related to the profession of guiding, and a history of misrepresenting these relevant violations to authorities," according to the Montana board's report.
Carter agreed to the sanction of losing his guide license for unprofessional conduct, the report state.
"Carter understand and agrees that the license will not be reinstated by the Board," board documents state.
Reporter Tom Kuglin can be reached at 447-4076 @IR_TomKuglin
Be the first to know
Get local news delivered to your inbox!