Every one of us has to make decisions every day about how we spend our money. We have budgets, and at the end of the day they are about priorities.
This November we must vote like our futures depend upon it. We see what the Democratic Party has come to stand for, lawlessness, obstruction, …
I wonder who Greg Gianforte will invite to Montana next. The Mafia? Purdue Pharma? Apparently, he's fine with NRA members' contributions servi…
Montana needs Melissa Romano as Superintendent of Public Education because she has pledged to fight diversion of public education funds to pri…
I was a public school teacher for 35 years in Minnesota. Retired, my husband and I have lived in Montana for six months a year for the last 11…
The COVID-19 pandemic has placed immense difficulties on our friends, families and small businesses in Helena. The restaurant industry has bee…
In one of your letters, the writer stated that Gianforte and Daines have "questionable ethics." What would anyone say about Pelosi, Schumer an…
Montana's long history of boom and bust communities looks certain to add another with Colstrip. To lose a boomtown is a sad loss of community …
It's safe to say that nearly every Montanan has felt the impacts of the COVID-19 pandemic. As the owner of Gulch Distillers, I'm glad we have …
Many politicians seem much more interested in taking credit for accomplishments and blaming their opponents for missteps than they are actuall…
We regret to let our community and loyal supporters know that the 2020 Saturday Helena Farmers' Market has closed for the season. Despite atte…
Masks save lives. There's no question about it.
With the Senate trying to push through another round of coronavirus relief, I wouldn't be surprised if Sen. Daines again blindly votes along p…
Perhaps your readers have seen the TV ad by Wibaux County Sheriff Shane Harrington, criticizing Steve Bullock. Harrington states that Bullock …
Communist, anti-Semite and former Black Panther Angela Davis gives her total support to Joe Biden. She said "I don't see this election as bein…
What Happened to "we're all in this together?"
As a mother, Army veteran, business owner and former high school English teacher, I know the value of civics and classical education goes far …
Steve Daines is up for reelection this coming November in a highly contested race against our current Gov. Steve Bullock.
Our politicians in Helena, the majority of whom are members of the Republican Party, were sent there by every Montanan who votes.
Back in late March my landline phone in East Helena rang. It was Mary Ann Dunwell, the legislator from my district. I let her talk expecting a…

Marysville House Historic Bar & Steak House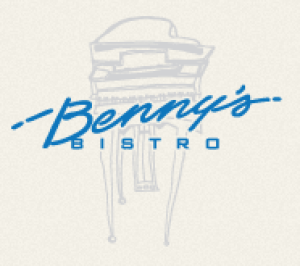 These past few months have been hard on all of us. But to keep us all safe and allow businesses like mine to keep their doors open - we needed…
An open letter to Kyle Voigtlander and all others who refuse to wear masks in public:
When I cast my vote for the U.S. Senate, I'm going with someone who has experience successfully balancing the books.
I'm sure there are a lot of people in Montana who don't support Elsie Arntzen for reelection as superintendent of public instruction. Her educ…
Last week, two people were going door-to-door in my neighborhood and talking face-to-face with strangers, without masks or appropriate distanc…
Thank you Gov. Bullock and businesses that are requiring masks. It is not an easy decision and, of course, wearing them is not particularly co…
Montana's long history of boom and bust communities looks certain to add another with Colstrip. To lose a boomtown is a sad loss of community …