As faith leaders in Montana, we encourage you to receive the COVID vaccination if you are able. We believe we have a personal responsibility t…
Dismay, shock, depression, disbelief, shame. How can so many bills lacking humanitarian spirit spill forth in only one Montana legislative ses…
Montana Gov. Greg Gianforte has recently signed the Montana Legislature's HB 102 into law, allowing the concealed carry of firearms on Montana…
As recently retired teachers in the Helena Public Schools, we strongly support Janet Armstrong as a trustee candidate for the Helena School Bo…
The report of last week's Tactical Civics meeting raises several obvious questions. If Tactical Civics and those who attended the Tuesday even…
Helena's trail system is experiencing increased use for many reasons. Allowing e-bikes, especially as evolving technology permits them to go f…
John Gatchell's emotional plea (Guest View, April 7, 2021) to prohibit e-bikes on South Hills trails failed to mention a number of key conside…
When the COVID-19 pandemic closed our schools to in-person learning in March of 2020, Janet Armstrong immediately volunteered her services as …
I would like to say thank you to all those conservative legislators who are working so hard to ensure our families and children are protected …
Dear Mayor Collins and city commissioners,
After surviving the past year, 2017 seems like a lifetime ago. But for individuals with disabilities, it was a pretty memorable and terrible y…
Picture this new image for Montana's state flag: the business end of a gun barrel, a tall bullet standing in front, guns stacked all around po…
In coverage of SB 379 (sponsored by Sen. Steve Fitzpatrick, R-Great Falls), NorthWestern Energy's attempt to make its customers pay exorbitant…
Good intentions are laudable, but unfortunately often misguided.
I need an answer to my question!
I am incredulous at the lengths this Legislature has gone to micro-manage individuals' bodies and rights.
With very little notice or awareness by the press or the public, HB599 and HB527 are being fast-tracked through the Montana Legislature to the…
Article X Section 1 of the Montana Constitution guarantees that the "legislature shall provide a basic system of free quality public elementar…
At this time when so many things seem not quite right in the world we found something that was very uplifting over the Easter weekend. My husb…
As a longtime subscriber, I'd like to lodge a complaint about this year's April Fool's Day issue of the Independent Record. Typically, I enjoy…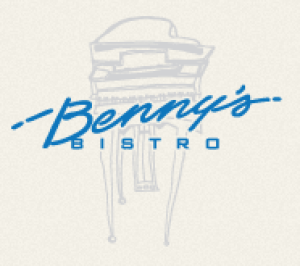 Marysville House Historic Bar & Steak House
We're at a critical moment in history; as a country, as a species. The decisions we make now will determine whether our country remains a demo…
On Easter Sunday, I was greatly dismayed when greeted by the bold headline in the IR about ----- the Unabomber! Really? I agree it has been in…
Many of us spent the early part of this legislative session being angry at the insensitive and short-sighted actions taken. That has morphed i…
Montana's economy depends on the strength of Montana businesses - both large and small, including grocery retailers. Not only do we help ensur…
Public lands inherently hold vast economic and cultural value. Working in and exploring public land is a way of life in Montana and is a major…
Our infamous Sen. Daines made the state the laughing stock of the nation last week. He was at the border lamenting the fact that methamphetami…
The Biden administration alias Santa Claus has been busy bankrupting the United States Treasury by trying to secure their reelection in 2022. …