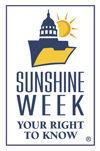 As open-government advocates throughout the nation were preparing for this week's celebration of access to public information, some members of Helena's governing body were robbing the public and their peers of their constitutional right to observe and participate in a decision-making process that will reverberate for years to come.
The Helena City Commission approved an employment contract with its new interim city manager on a 3-2 vote Monday evening.
Moments earlier, Lewis and Clark County Commissioner Susan Good Geise asked the commissioners to answer a few simple procedural questions before making such an important decision:
Was there a committee composed of city commissioners and staff appointed to screen and interview candidates?
Was a job description used to question/score applicants about their experience/ability to determine sustainability?
Did any applicants have previous experience with city government, in particular Helena city government?
How many applicants were offered interviews based on their qualifications?
When was the decision made to offer the position?
Who participated in that decision?
When did that offer occur?
Whoever had the answers to these and other questions apparently did not believe Commissioner Geise, or anyone else for that matter, deserved to know them. In an email to the Independent Record, Geise described the commission's silence as "an appalling lack of respect for Montanans' right to participate in their government."
This all happened after the two newest members of the city commission itself were denied information about the issue. City Commissioners Sean Logan and Emily Dean said their cohorts quashed a discussion about the merits of the interim city manager candidates during a prior public meeting that included an agenda item labeled "Interim City Manager Status Discussion," and the two commissioners are still waiting for answers about how and why the city drafted employee agreements with two different candidates without their knowledge.
Just last month, Mayor Wilmot Collins assured the Independent Record editorial board that he saw no problem with releasing the names of all applicants for the city manager position. Although city officials are now asking the eight applicants for permission to disclose their names, public disclosure should have been a condition of the application process so the public could evaluate and weigh in on the options before the decision was made. 
This bizarre series of events demonstrated a tremendous lack of respect for County Commissioner Geise, City Commissioners Logan and Dean, the people of Helena, and perhaps most importantly, the new interim city manager who is now starting work with an asterisk next to her name.
The candidate hired by three of the five members of Helena's governing body certainly seems like a capable person with solid leadership history. But instead of starting her new role with the full support of city leaders, she is now caught in the middle of a power struggle between the city officials who hired her and those who were excluded from the process.
So here we are, at the beginning of another annual Sunshine Week, once again pleading with whoever is pulling the strings of city government to give their constituents a glimpse into how they operate. Every time we call for transparency in city government it seems to get worse, so we almost hesitate to even ask, but we hope city leaders and their constituents will both take this opportunity to genuinely consider whether the public's constitutionally guaranteed right to know and participate is being honored or even recognized by the city of Helena.
If the will of the people is to blindly trust that local leaders will act in their best interests, there's nothing more to say.
But if you believe like we do that elected officials should be accountable to the taxpayers they are supposed to serve, please let Helena's mayor and city commissioners know.
This is the opinion of the Independent Record editorial board.