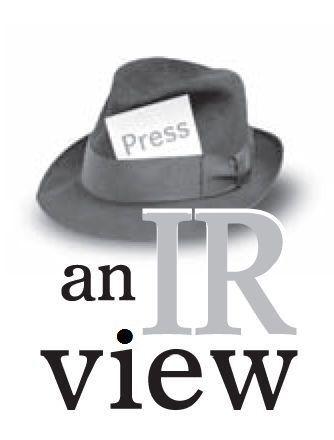 After interviewing the Republican and Democratic candidates in Montana's down-ballot races, the Independent Record editorial board is pleased to announce the following endorsements.
Austin Knudsen for Attorney General
Of the two candidates running for Attorney General, Republican Austin Knudsen is best prepared to seamlessly transition into the role.
After defeating the Democratic incumbent for a seat in the Legislature at age 29 in 2010, Knudsen became one of the state's youngest Speakers of the House at age 33 in 2015. He now has four terms under his belt, two as Speaker of the House, and was elected Roosevelt County Attorney in 2018.
As Attorney General, Knudsen said his top priorities would be addressing violent crime and drugs, specifically methamphetamine. While that may seem like a narrow approach, law enforcement has been telling us for years that drugs are the No. 1 cause of the vast majority of the other crimes they are seeing.
As a former lawmaker and current criminal prosecutor, Knudsen knows how to get things done in the courtroom and the Capitol. And while we certainly don't agree with every vote Knudsen has taken as a legislator, the same can be said of anyone who has had a hand in creating our state's laws.
All things considered, we believe Knudsen is best poised to hit the ground running and do the most good as Montana's next Attorney General.
Melissa Romano for Superintendent of Public Instruction
Under Montana law, the superintendent of public instruction must "faithfully work in all practical and possible ways for the welfare of the public schools of the state." We believe Democrat Melissa Romano is the candidate who is most likely to do that.
Current Superintendent Elsie Arntzen appears to see herself more as an advocate for all students, both public and private. While private schools and students certainly deserve to have someone advocating for their rights, this falls outside the purview of the superintendent of public instruction.
Romano, a public school teacher for more than 15 years and the 2018 Montana Teacher of the Year, said she opposes efforts to divert public funding to private schools and will advocate for public schools in the Montana Legislature as the next superintendent of public instruction. She also aims to help Montana pass a public preschool option, recruit and retain more teachers, and increase mental health services for students and educators.
This is what we need from our next superintendent of public instruction, and we encourage our readers to vote for her.
Christi Jacobsen for Secretary of State
Republican Christi Jacobsen is best qualified to be Montana's next secretary of state because she is already doing the job.
As deputy secretary of state, Jacobsen has helped lead the office for nearly four years. While that means she had a hand in the successes as well as the failures of current Secretary of State Corey Stapleton, she has acknowledged her office's missteps and deserves a chance to prove that she will not repeat her boss' mistakes.
Jacobsen holds a bachelor's degree in political science and government from Carroll College and a master's degree in public administration from the University of Montana, and she has held leadership positions in state government for nearly 20 years. She takes election security seriously and has vowed to replace Montana's aging elections system and reduce wasteful spending if elected.
Vote Jacobsen for secretary of state.
Shane Morigeau for Auditor
Well-regulated insurance and securities companies are particularly important amid the current health and economic crisis, and we trust Democrat Shane Morigeau to keep both industries working for Montanans as our next state auditor.
An attorney and state representative, Morigeau said he saw the devastating impacts of inadequate insurance growing up on the Flathead Reservation. As auditor, he aims to preserve health-care coverage for those with preexisting conditions and protect residents from junk insurance plans, health-care sharing scams, unfair insurance rate hikes and investment fraud.
As a legislator, Morigeau worked to expand Medicaid to vulnerable Montanans. As an attorney, he knows how to hold bad actors accountable.
This is exactly the kind of leadership our state needs in the Office of the Montana State Auditor, Commissioner of Securities and Insurance.
This is the opinion of the Independent Record editorial board.