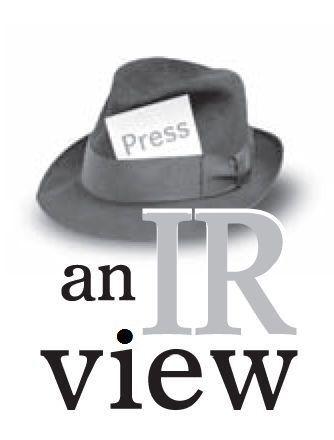 Thumbs up
The Helena Area Habitat for Humanity home dedication ceremony held this week near East Helena was especially meaningful in today's impossible housing market.
High demand and low inventory in the Helena Valley and throughout the country have sent home prices soaring, making it even more difficult for families with limited income to keep a roof over their head.
But Habitat for Humanity put the American Dream within reach of four local families by helping them access financing and giving them construction training and guidance on building their new homes.
The organization has significantly increased the number of homes it produces each year. But it still has about 200 families on a waiting list, which illustrates our community's great need for affordable housing.
Thanks to Habitat for Humanity for doing so much to address the housing problem, and we encourage our readers to consider supporting the organization with their time and charitable donations.
Thumbs down
Nothing is certain but death, tax and wildfires -- at least if you live in Montana.
Gov. Greg Gianforte received the 2021 fire season briefing this week, and things aren't looking good.
Montana firefighters have already responded to more than 600 wildfires since January, and all but 30 of those were human-caused.
With an above-average wildfire season in the forecast for the rest of the year, it is critical that people exercise extra caution as the hot and dry summer months approach.
As a reminder, FireSafe Montana offers the following tips to stay safe during wildfire season:
Use caution and common sense before lighting any fire.
Understand that any fire could become a wildfire.
Understand and practice proper guidelines for fire outdoors.
Never, ever leave any fire unattended.
Make sure any fire is properly and completely extinguished before leaving.
Properly extinguish and discard smoking materials.
Be aware of surroundings and careful when operating equipment during periods of dry or hot weather.
Speak up and step in when someone is in danger of starting a wildfire.
Thumbs up
It's easy to forget the importance of electrical service until the power goes out.
About 35,000 NorthWestern Energy customers in the Helena area lost power last week when the East Helena switch yard was hit by lightning. But the crews were able to restore power to all customers in less than an hour and a half, allowing us to get the printed version of the Independent Record and other newspapers out the door without much disruption.