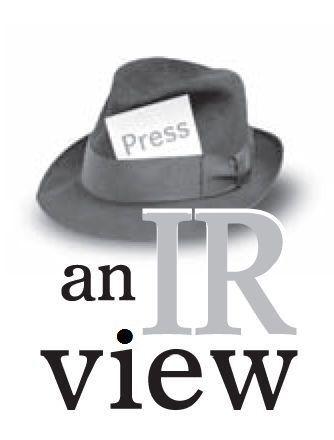 It was a day that will be seared into our memories forever.
We can still picture the images of the Twin Towers and the Pentagon exploding into flames after being hit by hijacked airliners on Sept. 11, 2001.
The images of people falling or leaping to their deaths before the World Trade Center collapsed into a pile of rubble.
The images of ash-covered first responders pulling dead and wounded victims from the carnage.
Even those of us who were thousands of miles away from ground zero could feel our sense of safety and security slipping away.
All of a sudden, everyday activities like getting on an airplane, gathering in large crowds or even going to work and school became unsettling.
All of a sudden, major terrorist attacks on U.S. soil were possible.
As details about the attacks emerged, our thoughts quickly turned to war. We felt a sense of dread for our family members and friends who were either serving in the armed forces or soon could be.
Although many in our country are too young to remember 9/11 firsthand, that day changed our state and our nation forever.
It ended the lives of the nearly 3,000 people who died in the attacks and forever changed the lives of their loved ones.
It forever changed the lives of U.S. military members and their families, along with millions of people in Iraq and Afghanistan.
It changed political campaigns and elections. It changed federal laws. It changed security protocols at airports, government buildings, sports stadiums and other large venues here in Montana and across the country. 
For better or worse, it also changed the way we think about our nation and our fellow citizens. Despite a sense of patriotism and unity that swept the nation, anti-Muslim sentiment also increased in the wake of 9/11, forever changing the way many American Muslims interact with their communities.
Twenty years later, we want to remember and honor the sacrifices made by so many people on that day and in the decades that followed.
We also want to reflect on a few of the many lessons that this national tragedy has taught us:
Tomorrow is not guaranteed. 
Good can come from evil.
We are stronger together.
The 9/11 attacks were the deadliest terrorist attacks on American soil in U.S. history, and it's been said that those who fail to learn from history are doomed to repeat it. 
We will not and cannot forget. 
This is the opinion of the Independent Record editorial board.