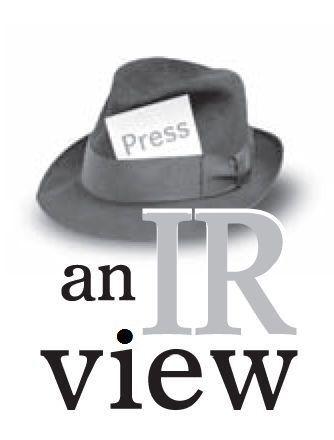 Helena voters have some tough decisions to make in the race for Helena City Commission.
Four candidates are running for the two seats up for election this year, and each one of them has something different to offer the people of Helena.
The Independent Record editorial board recently met with all four candidates in separate interviews. And while we believe each of them could make for a competent city commissioner, two of them rose to the top because of their long list of accomplishments and many contributions to the community.
Those two candidates are Troy McGee and Eric Feaver.
You'd be hard-pressed to find anyone who knows more about our city than McGee, who retired in 2019 after 43 years with the Helena Police Department, including 23 years as chief.
McGee would not have made it that long in law enforcement without exceptional conflict resolution skills, which are an important part of a city commissioner's job. He also understands and has worked with the many different social classes within our community, from the homeless population to the elite, which will help him make policy decisions that are fair to everyone involved.
Some of the commission's most important duties involve hiring and supervising the city manager, a position McGee held twice on an interim basis during his time with the police department. As someone who has successfully managed the day-to-day operations of the city and its staff multiple times, McGee comes with a level of understanding that will make him a valuable asset in this role.
Feaver is a Vietnam veteran, a former schoolteacher and the immediate past president of the state's largest labor union. As one of the main orchestrators behind the consolidation of rival unions that created the Montana Federation of Public Employees, which now represents 23,000 employees, he knows what it takes to find middle ground and fight for the common good of his constituents.
Feaver also served as an elected member of the Helena Citizens Council for many years, including one year as chair. As a passionate supporter of Helena's open lands system, he donated two pieces of prime real estate worth hundreds of thousands of dollars to Mount Helena City Park, demonstrating his sincere commitment to making Helena a better place.
McGee and Feaver both said they would prioritize essential services such as water and sewer systems, streets and sidewalks, and police and fire protection. Both have proven that they can achieve what they set out to do, and both have nothing personal to gain from winning this election.
For these reasons, we are proud to endorse McGee and Feaver and encourage our readers to give them both a seat on the Helena City Commission.
This is the opinion of the Independent Record editorial board.