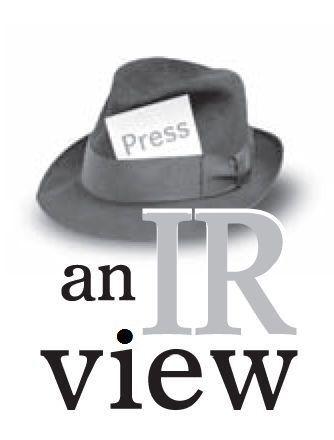 Thumbs up
Despite the difficulties that come with a global pandemic, Helena teachers continue to have a profound impact on the lives of their students. And this year's distinguished students and educators have shown that we still have much to celebrate during these tough times.
Each year, the Helena Education Foundation identifies distinguished students who have excelled in their studies, as leaders, as artists or by demonstrating resilience. Those students are then asked to nominate an educator who had a significant impact on their school career.
While COVID-19 could complicate the annual banquet honoring these distinguished students and educators, the 71 pairs selected this year deserve the community's recognition and support.
Congratulations to all of the honorees. 
Thumbs down
The financial relief provided through the latest round of federal stimulus checks has been delayed for some of the people who need it most.
Although the Internal Revenue Service began issuing the checks in mid-March, tens of millions of Americans who receive Veterans Affairs, Social Security, Supplemental Security Income and Railroad Retirement benefits have yet to receive their payments. Since these recipients are not required to file taxes, they have been waiting on the Social Security Administration to send the IRS the information needed. 
These checks could determine whether some of these Americans are able to put food on the table or purchase the medications they need, and it's unfortunate that this vulnerable population was not prioritized. 
Thumbs up
More than 200,000 Montanans are fully vaccinated against COVID-19 so far, and that number is expected to rapidly increase in the weeks and months to come.
Gov. Greg Gianforte announced that 500,000 doses of the vaccine have been administered in the state of just over 1 million as of Thursday, which is the same day all Montanans age 16 and older became eligible to receive the shot. That figure includes both first and second doses of the Pfizer and Moderna vaccines, as well as the single-dose Johnson and Johnson shot.
In addition to the drive-thru vaccine clinics organized by Lewis and Clark Public Health at the Lewis and Clark County Fairgrounds, St. Peter's Health, the VA and some local pharmacies including CVS, Walgreens, Safeway, Albertsons and Walmart are also offering vaccines.
Some health officials are warning that it's still too soon to declare victory over the virus, which could easily rebound if too many people let down their guard.
But we're well on our way back to life as we once knew it as more and more people get vaccinated.