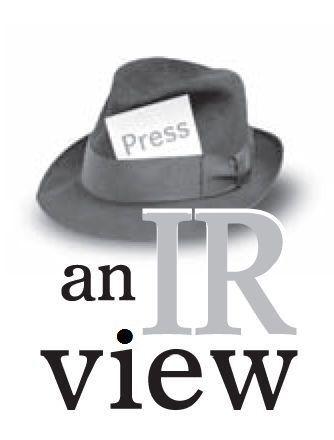 Thumbs down
You don't have to be Catholic to be troubled by the recent vandalism to the Cathedral of St. Helena.
Earlier this week, the historic building with its iconic twin spires was spray-painted with offensive symbols and words including "God is Dead" and another hateful phrase that is too vulgar to publish here.
Church leaders say the vandalism was found on the limestone block exterior and an oak door, and a professional consultation will be needed to remove it in a way that preserves the building. 
While we're also concerned about the recent vandalism to several other buildings and vehicles in the area, the damage to the cathedral was particularly disturbing because of its cultural and historic value.
Construction on the cathedral started in 1908 and the first Mass was celebrated there on Christmas Day in 1914 before it was consecrated in 1924. The building was listed on the National Register of Historic Places in 1980.
Police have arrested one suspect, 21-year-old Durbin W. Tabb of Helena, and they said the investigation has led them to more.
While Monsignor Kevin O'Neill of the Cathedral of St. Helena invited the community to pray for anyone who participated in this, noting "it's never too late for Him to bring about transformation," those responsible will have to face legal consequences despite the kindness of their victims. 
In addition to fines and jail time, anyone found guilty of this senseless crime should be sentenced to help clean up some of the vandalism around town.
It would be good for them to experience the same kind of tedious work they are inflicting upon others. 
Thumbs down
Montana's citizen legislators are more than deserving of a few perks in exchange for their hard work, but we're not sure the exclusive right to purchase historic artifacts should be one of them.
Earlier this month, the 100 chairs that members of the Montana House of Representatives used for more than 100 years were sold in a silent auction for anywhere from $125 to $1,100 apiece. However, only current and former lawmakers were allowed to bid.
The chief clerk of the House is adamant that this was the most efficient way to dispose of the furniture and that it was completely legal, but that's not the point.
This is not just furniture. These are the chairs that generations of Montana lawmakers sat in, and sometimes tumbled from, as they shaped the state we all call home.
As Indiana Jones would say, "They belong in a museum!"
Thumbs up
Carroll College and the Helena Symphony Orchestra announced this week that one of Helena's favorite summer events will return this year after being canceled in 2020.
Symphony Under the Stars, which usually draws thousands of people to Guadalupe Hill on the Carroll College campus, is slated for 8:30 p.m. July 17. The theme is "Totally Awesome '80s!"
After more than a year of social distancing amid the COVID-19 pandemic, it will be great to see the community come together for this fun night out.
Here's hoping it goes off without a hitch.
Thanks to Carroll College and the Helena Symphony Orchestra for organizing this "totally awesome" event. 
This is the opinion of the Independent Record editorial board.