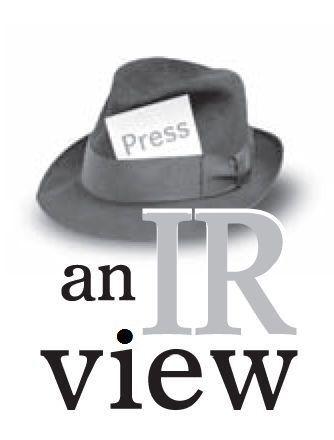 Thumbs down
It's no secret that some people don't take kindly to the news media in these politically charged times. But is it too much to ask for them to stop calling the cops on journalists who are just trying to do their job?
Twice in the last month, a well-known and respected journalist from the Independent Record was reported to law enforcement just for showing up at a publicly advertised event. The first was a community meeting hosted by Tactical Civics on April 6 at Canyon Ferry Road Baptist Church. The second was a political rally hosted by Turning Point USA on April 24 at Kleffner Ranch, and state Rep. Derek Skees of Kalispell was the one who called (or at least pretended to call) deputies on the reporter and a freelance photographer. 
While some seem to think all media are like the bombastic commentators they've seen on CNN or Fox News, your local newspaper remains committed to providing fair and balanced coverage of the issues of importance to our community. When legitimate news reporters show up at events like these, it's not to make anyone look bad, but to hear their side of the story.
The organizers of these events have every right to toss out journalists if they want to, assuming they are on private property. And if any of them had mentioned that the media were not welcome, our staff certainly would have obliged. 
But reporting the news is not a crime, and we're certain that local law enforcement has better things to do than deal with these politically motivated attacks.
Thumbs up
It's great to see the Helena Farmers' Market is returning to the Capital City this weekend, and it's wonderful to see event organizers are taking COVID-19 precautions seriously this year.
Now in its 48th season, the downtown market was canceled last year as a civil case over the event's lax COVID-19 protocols was winding its way through the court system.
But the market will be back in Helena Saturday with new leaders on its board of directors, who are crafting public health protocols even though the county no longer requires them to do so. And local health officials seem to be happy with the plan, which includes more space between booths and a mask requirement for all patrons and vendors.
The market will be held from 9 a.m. to 1 p.m. Saturday on Fuller Avenue.
Stay safe and enjoy the event. 
Thumbs up
Several new businesses are opening around town, which is a good sign for Helena's economy.
Among the new businesses generating local buzz are Old Navy at 3215 N. Montana Ave., Valley Ace Hardware outside Bob's Valley Market at 7515 N. Montana Ave., and Headwaters Crafthouse in the new Farmers State Bank Building at 2125 Last Chance Gulch. Several other businesses recently have or will soon open in the area.