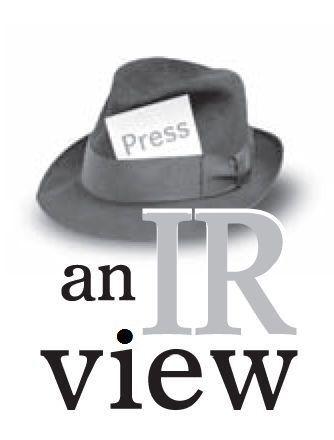 Thumbs up
It seems there may be nothing Helena High School senior Claire Downing can't do.
She is an accomplished athlete and a student representative on the Helena Public Schools board of education. She was named a distinguished student by the Helena Education Foundation. She was the National Honor Society vice president for the school, president of the Montana 4-H Ambassador Officer team, a volunteer for the Bureau of Land Management and the National Forest Service, and a multi-award-winning competitor at the Montana Science Fair.
And now she is a presidential scholar, which is one of the nation's highest honors for high school students.
For the last few years, it seems we couldn't keep her name out of the newspaper because of her many accomplishments. And we suspect she will continue making headlines as she starts the next chapter of her life at Vanderbilt University in Nashville, Tennessee.
Downing will be greatly missed in Helena, but it's time for her to share her gifts with the world.
Thumbs up
Hawthorne Elementary School in Helena has a long history of excellence, and the seven recently retired educators honored Wednesday are largely responsible for that.
After several old trees outside the school were removed during the construction of a new retaining wall, families and educators gathered earlier this week to plant some new ones donated by Growing Friends of Helena.
The trees were then dedicated to the seven educators, who retired with an impressive 187 years of collective experience at the school.
The honored educators were former principal Deb Jacobsen, librarian Andree Anderberg, secretary Barbara Broderick, and teachers Anne Bartsch, LeeAnn Berry, Jenny Moore and Kendra Screnar.
Each one of these educators spent more than 25 years at Hawthorne, and their legacy will continue for many years to come.
Thumbs down
Montana officials are already seeing a high number of watercraft carrying aquatic invasive species, which could be a bad sign of what's to come this summer.
Montana Fish, Wildlife and Parks recently announced that inspectors had found invasive mussels on 21 boats so far this season, compared to eight at the same time last year. They found a total of 35 in 2020, 16 in 2019 and 16 in 2018.
Invasive zebra and quagga mussels can clog water pipes and displace native species, making them a threat both ecologically and economically.
To prevent the spread of invasive mussels, watercraft users are advised to clean, drain and dry their boats after each use.