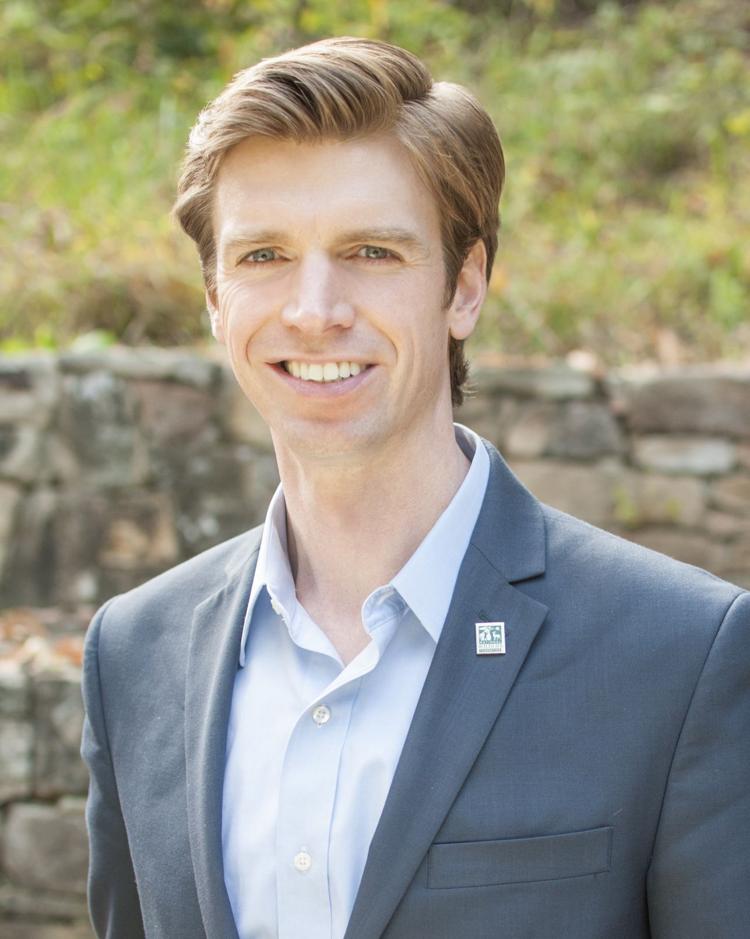 The last several months have been filled with uncertainty, sadness and hardship. The COVID-19 pandemic relentlessly moves on, lives continue to be lost, all against a backdrop of economic uncertainty, social injustice and racial inequality. Times are hard. Through this we are seeing growth and evolution in how we view our world and our communities. As we prepare to address these changes, we need to summon solutions that match the magnitude of the moment.
One challenge that cuts across our current crises is widespread unemployment, especially among young people. Currently 11 million Americans under 30 years of age are out of work — a level not seen since the Great Depression. This crisis touches all demographics, but disproportionately affects youth of color, indigenous youth and rural youth. And we have seen all too often, Montana communities suffer when our young people are forced to move out of state to find work.
The good news is that we have an opportunity and a strong foundation to tackle unemployment, rebuild our communities and invest in the outdoors.
Shortly after his inauguration in 1933, President Franklin Roosevelt created the Civilian Conservation Corps to "conserve our natural resources, create future national wealth and prove of moral and spiritual value not only to those of you who are taking part, but to the rest of the country as well." Roosevelt's "Tree Army" ultimately employed 3.4 million young men, who planted 3 billion trees, created more than 700 state and local parks, and constructed trails across the country. Montana saw thousands of CCC workers arrive from cities back East to help build the outdoor infrastructure that we still enjoy today.
The same opportunity lies before us today. Investments in restoration, management, recreation and resilience create jobs faster than other government programs — 15 to 33 jobs per million invested — because most of the funds go directly to workers, rather than materials or overhead. A 21st century CCC could put young Americans to work, restoring our natural places and fixing crumbling recreational infrastructure in Yellowstone and Glacier national parks, across Montana's national forests, and in state parks, wildlife management areas and forests.
We all remember the last round of devastating wildfires which hit Montana in 2017. These fires shut down our communities and highlighted the threat of climate change. In Montana our fire season is now an average of 70 days longer and July precipitation is 50% lower. Restoration efforts, including timber harvest, prescribed fire and other management, are necessary to reduce the risk of future megafires.
A new CCC could also help manage our wildlife. Here in Montana we have made great progress in recovering species like the grizzly bear, but 213 species from the black-footed ferret to the white sturgeon and the black swift also need conservation. To save these species of concern, Montana Fish, Wildlife and Parks has developed a wildlife action plan, which could receive funding through the bipartisan Recovering America's Wildlife Act. A new cadre of workers could help get these plans on the ground.
In 1883, FDR's cousin Theodore, a skinny, spectacled young man from New York, went to North Dakota to work and came away with a conservation ethic that we enjoy today in our public lands and wildlife. Let's give today's youth the opportunity to also work in a remote and unfamiliar place, with others from different races, backgrounds and cultures.
Let the healing of our nation begin with our youth working to restore our public lands and wildlife. A new CCC can restart the economy, restore our public lands and bring people together — making us stronger as a nation.
Tom Puchlerz is board president of the Montana Wildlife Federation. Collin O'Mara is president and CEO of the National Wildlife Federation.
Tom Puchlerz is board president of the Montana Wildlife Federation. Collin O'Mara is president and CEO of the National Wildlife Federation.
Catch the latest in Opinion
Get opinion pieces, letters and editorials sent directly to your inbox weekly!