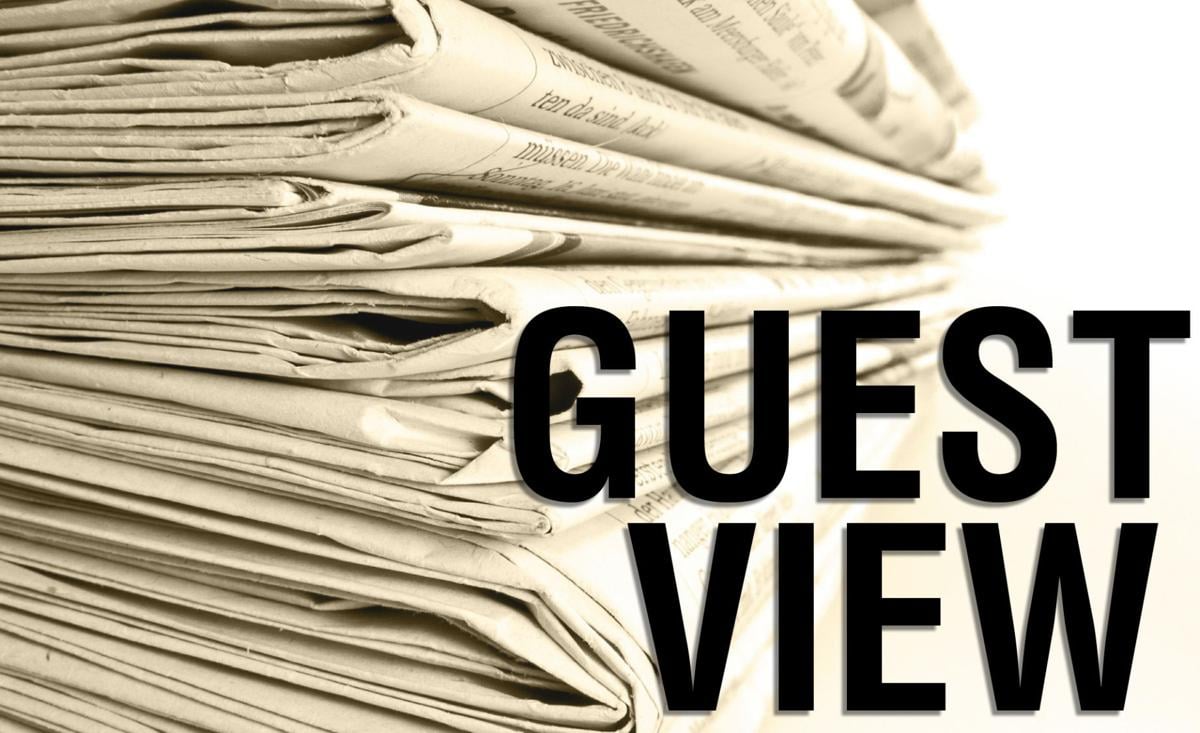 Tourism, agriculture, forestry and outdoor pursuits are pillars of Montana's economy and our way of life. As Montanan scientists, our work, and the work of our colleagues, show that our great state is being harmed by climate change.
As temperatures rise, snowpacks and river flows decline, and wildfires increase in size and severity. A majority of Montanans, from farmers to fishing guides, are aware of and concerned about our changing climate and favor taking action to address it.
Montana farmers know firsthand the tremendous effects extreme temperatures, drought or changes in precipitation have on crop production. With a changing climate, decreased capacity for irrigation or dryland farming will reduce our ability to grow food and support farming communities.
Climate impacts do not stop in the field. Our forests are increasingly challenged by drought and rising tree mortality. Higher tree mortality is directly caused by decreased water, reduced germination and lower regeneration survival. There is also increased susceptibility to bark beetles that thrive with warmer winters.
Montanans also depend on large and growing recreation and tourism economies. As air temperatures rise, however, so do stream temperatures, which stress fish and encourage invasive species. We also see snow lines rise as the state warms, adversely affecting winter sports and associated jobs.
Wildfires have already become more frequent and severe due to increasing droughts. This past summer was one of Montana's worst wildfire years on record, burning more than 1.2 million acres. Montana spent more than $50 million fighting these fires, which destroyed homes and buildings and killed two firefighters. These fires showed extreme behaviors, driven by unusual weather patterns that dried fuels to unprecedented conditions (exacerbated by decades of fire suppression that allowed fuels to accumulate). Scientists expect this summer's extreme fire season to continue in future years.
These observed impacts across Montana are frightening, but there is good news: we can help ourselves avoid the worst outcomes through action. For example:
1. Carbon sequestration addresses climate change and related human health and safety impacts by purifying our air. The Big Sky Carbon Sequestration Partnership at Montana State University works with stakeholders to cooperate on viable and safe approaches for storing carbon dioxide emissions throughout Montana, Idaho, Oregon, South Dakota, eastern Washington and Wyoming.
2. Economists, scientists and other experts agree that allowing renewable energy industries to expand will mitigate climate change impacts and produce new jobs at a faster rate than subsidizing fossil fuel use. Biofuel production may be especially promising for smaller communities historically dependent on timber harvest, and those that have infrastructure available to take advantage of biofuels.
3. We can support agricultural producers by supporting policies and federal programs that increase irrigation efficiency and soil health. Doing so will benefit not only individual farmers, but also local waterways and their many inhabitants depending on this shared resource.
There are solutions on local, state and federal levels that can slow climate change and help us face its impacts. These actions will help Montana's workers, businesses and economies remain strong into the future and protect our way of life, which relies strongly upon healthy lands.
We ask that our congressional representatives, U.S. Sens. Steve Daines and Jon Tester, and U.S. Rep. Greg Gianforte: 1. Seek funding for and support creation of projects that address the foundational issue of climate change and its impacts and 2. vote to oppose any spending bills or riders that cut funding or undermine science needed to improve renewable energy, agriculture and carbon sequestration projects.
Please join us in demanding action to build a stronger and more resilient Montana and preserve our Montanan, and American, way of life.
Elaine Caton is an ecologist in western Montana; Michelle Lute is a wildlife scientist at WildEarth Guardians; Twila Moon is cryosphere scientist at the National Snow and Ice Data Center; Scott Samuels is a professor of biology at the University of Montana; and Diana Six is a professor of forest entomology and pathology at the University of Montana. The views expressed in this opinion piece are solely those of the writers.
Catch the latest in Opinion
Get opinion pieces, letters and editorials sent directly to your inbox weekly!