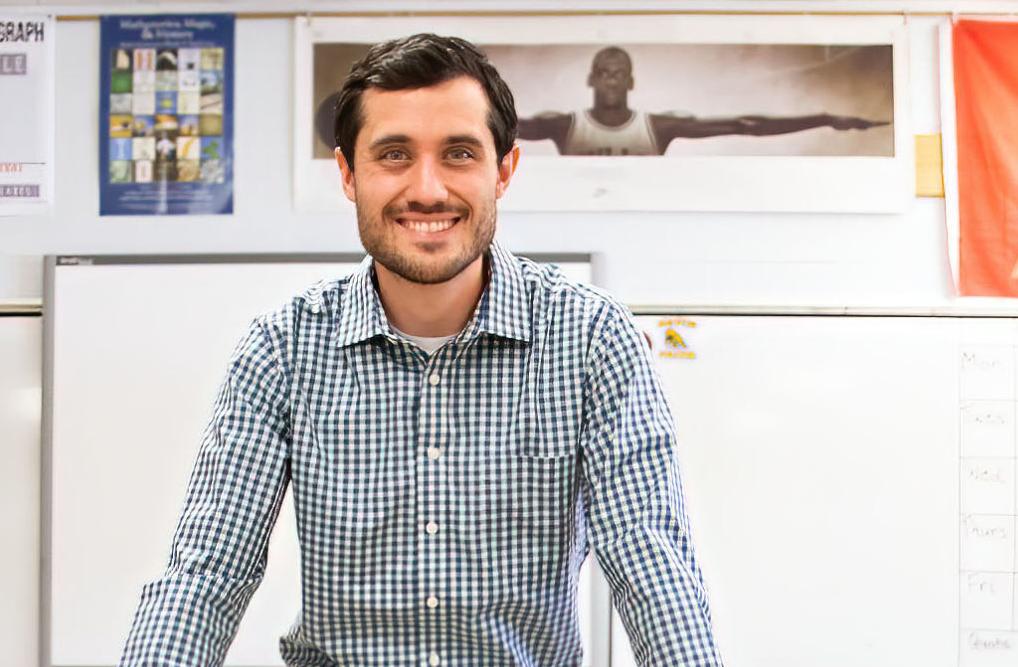 As a teacher, reading the comments section of the Independent Record article on our schools investigating a potential phase up has been telling. However, I think one of the biggest takeaways for me is the misrepresentation of reality. So, I would like to share my perspective as an educator living and breathing this every day since March 16 of last year. I can only provide my personal point of view of the high school setting as that is my lived experience. I will defer to others for the elementary setting.
First and foremost, let me be clear that I, and every teacher I know, completely acknowledges that in-person, face-to-face instruction is the far superior educational model when it can be enacted safely. No one is arguing that or all the social, emotional and mental health benefits that come along with it. Also, we certainly recognize the immense concessions and support that are being made and provided by everyone involved in this, including students, staff, parents, families, etc.; it is a challenge for all, we know.
Now, I do not know why, but there appears to be this perception that teachers are not working.
Pull up a seat for a lesson.
Besides the typical expectations of being a teacher, we have now become dual in-person and online educators, essentially doing two full-time jobs. We teach in person Monday, Tuesday, Thursday and Friday. Wednesdays we teach through remote instruction for all (Mon, Tues, Thurs, and Fri we are also doing remote), where we deliver content to all students virtually through a variety of avenues. I have responded to messages anywhere from 6:15 a.m. to 11 p.m. this year.
My contractual day does not start until 8:15 a.m., but every day this year I have had to come to school by 6:15 a.m. to record lessons, post online resources, grade in-person and online work, host online meetings with remote students, and respond to in-person and remote emails. There are simply not enough hours in our contractual day to provide both in-person students and remote students the resources to succeed. Yet, I have made that sacrifice. I have given two extra hours every day (plus easily another five-10 hours every weekend) to just do the core essentials of my job in a pandemic. That will be the equivalent to roughly 700 free hours of labor this year; time I could spend with my family that I will not get back because I need to be there for my students.
We have also now become part-time custodians. Every class period, six times a day, I must walk around and spray to clean each student's desk.
However, perhaps the greatest sacrifice of all is that because of exposure risk we have had to completely distance ourselves from family and friends since August. Since I see 100-plus students in my classroom, my wife and I have not been able to be with our extended family (all who are in town) since the school year started. We had Thanksgiving and Christmas by ourselves.
I have had dozens of colleagues with family members young and old who have contracted the virus. I have multiple students quarantined in every one of my classes this week alone. We have had positive case counts, nearly 30, rise in our high school for three weeks straight. Obviously, the quarantine numbers are even higher. We had to close our school down for two weeks six school weeks ago because we had so many of our staff out. The spread is still present.
The results of the survey are not shocking. I get parents want a return to normal; we all do. But staff just want to be safe. In a phase-up model, we will not have social distancing anymore. There are multiple classrooms at our school that do not have any windows for ventilation or increased airflow that the CDC requires for a phase up. Our quarantine numbers would grow significantly. We would have 30 students eating lunch in our 400-square-foot classrooms. Think about that; like really, think about that. How many of you would feel comfortable inviting 30 people over for a maskless dinner party in your living room right now in the middle of a pandemic?
We have had 30% of cases in our school within the past 15% of the school year. Just because we are all tired of this does not mean it is over.
A solution to this scenario is making the vaccine available to school staff as soon as possible so 1) students can return to more in-person instruction and 2) staff can be safer providing it.
I hope the passion I saw in the comments section of the article translates to emails sent to the governor (https://governor.mt.gov/contact) asking him to reconsider the demotion he gave to educators in regard to vaccine priority.
Also, I hope this ordeal has illuminated that schools all along have not just been places for educational content, but rather comprehensive social service centers and we need to start funding them as such.