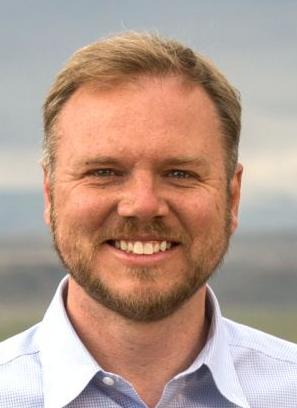 Out-of-state Right to Work activists are afoot this legislative session at the Montana State Capitol.
If you support unions, you oppose Right to Work. If you don't, you may like it or not yet have an opinion formed.
I'm part of the former camp -- I've been a Montana union member myself and my parents were Montana union members. Yes, I believe Right to Work is Orwellian speak that, in reality, equates to Right to Work for Less. But it's much more insidious than that.
I liken Right to Work to installing the late 20th and early 21st century Chinese model within the United States, one state at a time. To me, Right to Work means the China-fication of America.
What's China-fication? Pay workers not a slight percentage less than American workers, but, on average, a tenth of what Americans earn, according the U.S. Bureau of Labor Statistics. That is, if a worker makes $60,000 per year in the U.S., her counterpart in China makes only $6,000 per year. In turn, labor-intensive companies -- facilitated by Wall Street and the politicians Wall Street finances - should flock to China from America and other developed nations.
Of course, even America's dismally low federal minimum wage ensures more annual income than what the average Chinese factory worker makes -- albeit with less purchasing power -- but the analogy holds. The reason certain companies prefer Right to Work and the absence of unions is so they can pay their workers less in wages and benefits, thus shifting wealth from Main Street to Wall Street. Another reason for backing Right to Work is to facilitate the future sale of one's company, as corporate management and leading shareholders may believe that unions may interfere with a potential buyer's plans to execute mass layoffs upon acquisition.
This dynamic also applies to the likes of Google, Facebook and Amazon, who have resisted unionization. Their public reason is that they depend on innovation. But their real purpose is probably different. While such tech workers make envious salaries compared to almost everybody else, academic research shows that, in fact, those workers are underpaid. How so? Well, ask yourself: if a worker at Facebook wants to work at another social media company, where does she go? If a worker in search at Google wants to work elsewhere, who's Google's main competition? What about the online retail worker at Amazon? In other words, unions might bring to the public's attention not only the relatively suppressed salaries of the workers of "FANG" companies but the monopolistic positions of those entities, leading to anti-trust action and company breakups.
Over the last half-century, countless millions of jobs have been outsourced from the United States to China and other low-wage emerging markets. Indeed, economists have rationalized this trend as an evolution in the American economy from blue-collar manufacturing jobs to professional services -- to companies focused on higher-order value-add -- and as a benefit to consumers looking for low-cost goods. They've also focused on the global humanitarian, poverty-alleviating upside.
But, evidenced by the rise in America of both left-wing and right-wing populists, we know now that that approach -- particularly in light of underfunded schools and a dearth of trade schooling options -- economically leaves behind a great multitude of people, destabilizing our country.
Right to Work creates an interstate problem in line with that between developed and emerging market nations. It artificially gives companies mini-emerging markets, in the form of Right to Work states, within our own nation to outsource operations to, therefore wreaking havoc, suppressing wages and preventing America from dealing with international competition in an effective, unified way. That is, Xi Jinping's China and those states in America that have embraced Right to Work are, however unwittingly, working together against the best interests of our nation.
Right to Work is indeed Right to Work for Less. It's also harmful to America and our patriotic duty to defeat it.
John Mues is a fourth generation Montanan and former U.S. Senate candidate.