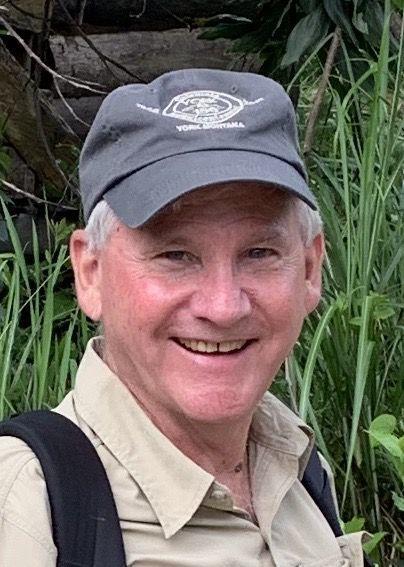 Last Sept. 21, along with three other old Marines and two of our sons, I returned to Firebase Russell in Quang Tri Province, Vietnam. We were there to commemorate the 50th anniversary of the accidental explosion and deaths of four Marines, including one named Jimmy Jackson. After the explosion Jackson was thought to have been wounded and medivaced out but he never arrived at the military hospital. In January of 2019, the Department of Defense changed their conclusion and conceded that he was most likely left behind, buried in a collapsed bunker. Fifty years ago I was the 2nd Platoon commander for Lima Co. on Russell. There were about 155 Marines manning the hill when the firebase was slated to be destroyed and abandoned.
On the morning of Sept. 21, 1969, we watched the engineers finish placing C-4 explosives inside our bunkers and fashioning a spider web of detonation cord connecting every charge. We were sitting on a bomb ready to blow. After the Marines were evacuated, the engineers would set off the explosion. Just before 1300 hours the captain ordered my Platoon of 35 men to board the first helicopter that landed. The other Marines were to board helicopters that circled above the base, leaving the engineers to complete the demolition. But it didn't work out as planned; after we lifted away from the firebase, there was a fire and the hill exploded prematurely.
I wrote my parents that "We were very lucky that some of the troops pulled the detonation cord out of the C-4 before they blew." While planning my return to Russell, I learned much more about one of those heroes, a scout sniper named Leonel M. "Portugal" Silveira. Immediately after the first detonation, Portugal entered his bunker and ripped the det cord apart at the location where the explosions eventually stopped but after he left the bunker he was killed in a second explosion. I was surprised and ashamed for not knowing this story and decided to recommend Portugal for the Navy and Marine Corps Medal, the highest non-combat award. My recommendation has already been endorsed by our congressman and the paperwork is in Washington. The process required that I obtain two eyewitness statements from Marines who would attest to his action.
Randy was one of those eyewitnesses and it didn't take long for me to understand that he is haunted by Russell. He relives those memories every day with regret and depression. He blames himself for not stopping one of our Kit Carson scouts from smoking, which led to the explosions. He clearly recalled the progression of events and Jackson's likely bunker location. The DPAA (DOD's MIA Department) interviewed Randy after I passed this information along and may go back to search Russell one more time. But in recounting the incident Randy also told me about his friend Bernie, who along with Portugal, separated detonation cord from the C-4 that day. Bernie didn't die on Russell but Randy said the experience destroyed his life. Apparently, he was paranoid when he returned home and after he did something that resulted in him being surrounded by police; he called Randy, said he wasn't going to jail, and then took his own life.
2,100,000 men and women served in Vietnam between 1964 and 1973 but they represented only 8% of the 26,000,000 Americans who were eligible for military service. Most potential draftees were given exemptions for being college students, fathers, clergy, teachers, engineers or conscientious objectors. Of those who served 58,152 were killed and 158,303 were wounded. The burden of combat fell on the non-college-bound young men in infantry related specialties, like Jimmy, Portugal, Randy and Bernie. My friends have seen me get emotional when I speak about these Marines and it has puzzled me why this is so. I think it's because when I left Russell and Vietnam I was able to put the experience out of my mind but now better understand how many others have suffered. It bothers me that many of them did not receive the appreciation and thanks they deserved when they came home but Welcome Home ceremonies help ease the pain.
Robert B. Haseman intended to deliver this speech at the 2020 Welcome Home Vietnam Veterans Day ceremony at the Montana Capitol, which was scheduled for March 30 before being canceled to help prevent the spread of COVID-19. Haseman enlisted in 1967 into the Marine Corps, became an officer and led his infantry platoon in combat in 1969. He started Helena's first Edward Jones office in 1981 and served as a financial adviser until he retired in 2013.