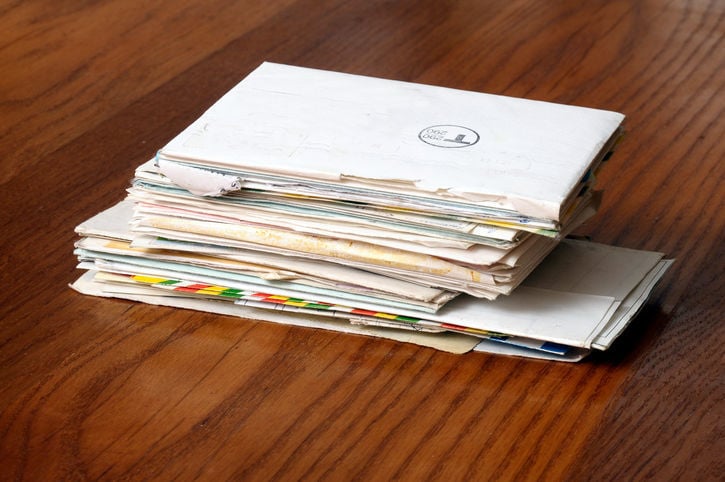 Dear members of our community,
We are the medical staff at St. Peter's Health, a diverse group of physicians and advanced practice providers from around the country. While some of us are homegrown, raising our families in the community that helped to raise us, we all choose to make Helena our home because we share a great love for this community. We feel a strong sense of responsibility to provide great care to everyone who lives here.
Over the last few years, we have come a long way in developing a robust medical community and health system here in Helena. The medical staff has been given the opportunity to work together with our board and administration to nurture and grow our team through our own physician-governed processes. We have been handed the reins, so to speak, to motivate each other to practice in the best ways that we can. We are encouraged to stay abreast with innovative and emerging medical research, and we are constantly looking for ways to advance the art and science of medicine in Helena. As a result of this partnership, we have built integrity and trust among our team, and we've set the bar higher to improve care for all of our patients.
St. Peter's is committed to supporting our continued growth and learning so we can stay fluid and adaptable to this ever-changing profession we've chosen. We are profoundly grateful to have the opportunity to provide medical care to our Helena community. We have a hospital and health system which is partnering with us to provide outstanding care for our patients. We are proud to work at St. Peter's!
Please join our entire St. Peter's Health team in welcoming a Happy and Healthy New Year.
Signed by the following St. Peter's Health providers: William Batey, MD; Kyle Moore, DO; Ashley Coggins, DO; Charles Harmon, MD; Summer E. Monforte, MD; Dwight Thompson, PA; Justin Perry, MD; John Galt, MD, FACS; Anne Anglim, MD, MS; Lander Jewett, PAC; Britt Ballinger, NP-C; Lena Phelps, PA-C; Beverly Roope, FNP-C; Sarah Fenton, MD, FACC; Tracy Dill, MD; Emily Bubbers, MD; Jessica Smith, DO; Jenifer Dodge, MD, CMD, FAAFP; Jadin Van Steenvort, MS, LCPC, CMHP; Andrew Gilbert, MD; Annie Daniels, PharmD, BCPS, CPP; Ben Bergstrom, DNP, CRNA; Joe Murphy, MD; Danielle Redfield, FNP; Rodolfo Choussal, MD; David A. Krainacker, MD, PhD; Kevin Brown, DO; Megan Zawacki, PA-C; Christopher Lindsay, MD; Megan Murphy, PharmD, BCPS, CPP; Bill Tonidandel, DMD, MD; Andy Coil, DO; Rob LaClair, MD; Michael Strekall, MD; Alissa Abentroth, MD, FACS; Mark Kreisberg, MD; Corey Knox, CRNA; Andrew Michel, MD; Tiffany Kniepkamp, MD; Jared Phelps, DO; Brian Robinson, DO; Duane Thomas, MD; Dana Osborne, MD; Robert Phillips, MD; Sharla Dosier, NP-C; Katy J. Wessel, DO; Elizabeth Grant, MD; Brenna Scofield, DNP, FNP-BC; Robert Smith, DO; Adam Plate, MD; Cathy Lay, MD; Andrea Hedblom, PA-C; Brandon Newgard, MD; Callie Riggin, MD; Jessica Bailey, MD; Don Schultz, MD; Inna Bordewick, PA-C; Chelsey Field, DO; AndeeLyn Wardell, NP-C; Kerry Hale, MD; James Tarver, MD; Sara O'Connell, MD; Abigail Todd, NP-C; Diane Nowak, MD; Laura Bennett, PA-C; Margaret F Schaefer, NP; Jeff Dickson, DO; James Verlanic, MD; Stephen Mest, MD; Nathan Rediske, MD; Lanae Williams, PA-C; Drew Malany, MD; Morgan Teegarden, PA-C; Emily Hedum, DO; Tess Ritter, PharmD, BCGP, CPP; Sarah Evans, MD; Mary Middagh, FNP; Pamela Melton, PharmD, BCACP, CPP; Tim Grossman, MD; Betty Plate, MD; Andrew Cupino, MD; Jason Smith, DPM, DABPM, AACFAS; Shea Fanning, PharmD, BCPS; Jada Cunningham, PharmD, BCPS; Kaitlyn Deaton, PharmD, BCPS; Bradley Dick, MD; Lee R. Travis, MD; Alexis O'Leary, DO; Chris Gabel, MD; LeeAnne Yonchek, PA-C; MaryAnn Beach, PA-C; Tristan Seitz, MD; Melissa Cobb, NP