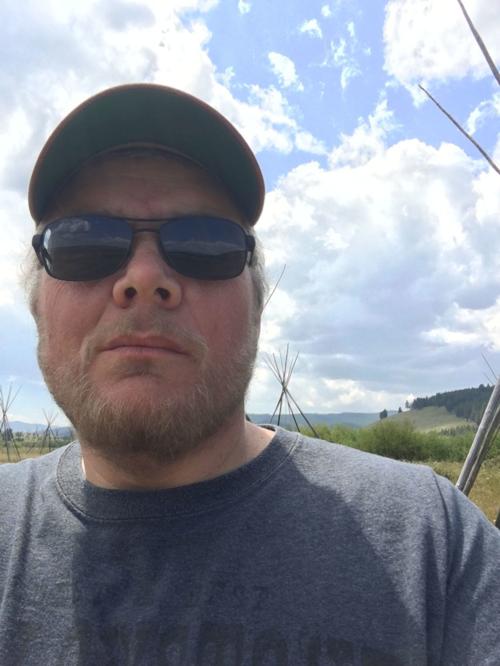 Not so long ago, Steve Daines, Montana's junior U.S. senator, made his way to the Senate floor podium and introduced a resolution to "condemn socialism" in the United States. The resolution hit all the standard Republican red baiting talking points. Socialism is a "significant threat to freedom, liberty and economic prosperity." It will lead to "societal rot, resulting in devastation, economic poverty and destruction." His anti-socialism resolution also served to keep him off issues that really matter to voters at home. But that's the reality of the Daines game plan, to avoid substantive issues and focus on fear mongering.
If he was truly interested in tackling tough issues before the masses take to the streets, perhaps Sen. Daines should spend some time in Montana talking face to face with his constituents. I'm sure he would get an earful about issues that really matter, like wage stagnation, the flagging economy, health care and the impact of the Donald Trump trade war on Montana's farmers. Instead, our junior senator stood at the podium on the Senate floor and did nothing but whip his base. With 11 "whereas" and two well placed "resolves," he launched a stinging condemnation and repudiation of socialism and did nothing for his constituents. But, whew, I'm sure we have all slept more soundly since.
Our junior senator did have a chance for redemption with the vote to confirm career corporate attorney and known union-buster Eugene Scalia to be secretary of the U.S. Department of Labor. Unfortunately, our esteemed senator whiffed on this opportunity as well. He put his billionaire contributors ahead of Montana's working families.
Scalia has spent his career making life more difficult for working people. He advocated on behalf of Walmart so they would not have to contribute to their employees' health plans. He represented disgraced casino mogul Steve Wynn when employees accused him of pilfering their tips. This man lives to oppose the rights of working people, and Daines believes he should run the agency charged with protecting their rights.
Our country sits at a crossroads. As wages lie flat and billionaires continue to line their pockets, working people fall further and further behind. Residents in Bozeman and Missoula have real concerns about flagging salaries failing to keep up with cost of living increases. Not to mention Montana family farms that are feeling the pinch of the Trump trade war. Montana needs two senators who are not afraid to fight on our issues.
It also wouldn't hurt if Daines found his way to Montana occasionally to find out what his constituents need him to work on. Instead, he grabs five minutes of fame on the Senate floor taking on the issue of socialism, not because it's a real threat, but because it gets him much-needed exposure on a non-issue just before his big reelection bid in 2020. With his grandstanding on socialism and vote to confirm Eugene Scalia, Daines has demonstrated just how out of touch he is with workers in Montana and across the nation.
If we can't count on Sen. Daines to put Montana's workers and their families ahead of the corporate interests, whose only goal is to strangle the voice of labor, then it's time to put Daines in the unemployment line.
Rich Aarstad is a Montana public employee, treasurer of the Montana Federation of Public Employees and at-large board members for the MT AFL-CIO.
Catch the latest in Opinion
Get opinion pieces, letters and editorials sent directly to your inbox weekly!