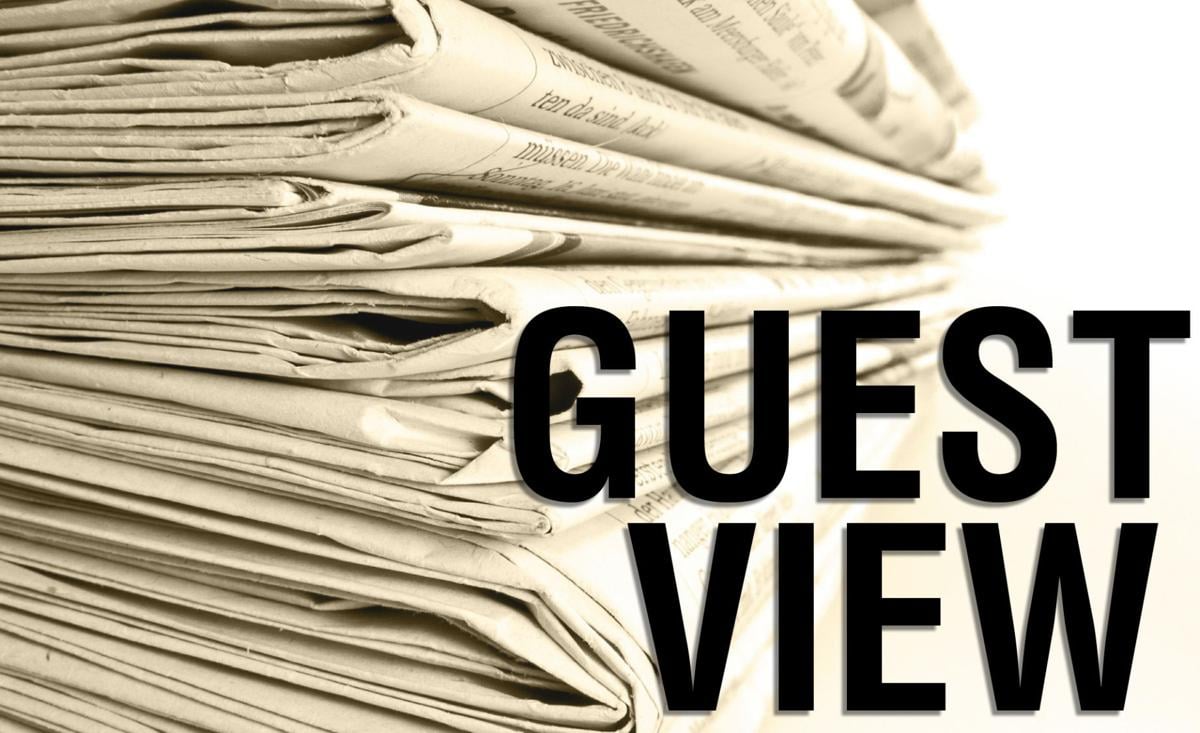 Montana's energy future demands our attention. As sitting members of the Montana Legislature, it is both our prerogative and duty to oversee energy policy for the state. A key aspect of that policy is the future of Colstrip in general, and Unit 4 in particular. As is well known, two of the four coal powered units at Colstrip were shuttered a few weeks ago. The future of the remaining two units is uncertain, as four of the five owners of Unit 4 are making plans to exit in the next decade or so.
The fifth owner, NorthWestern Energy (NWE) has a different plan. One week ago, the utility filed a request with the Public Service Commission (PSC) seeking approval to acquire an additional 25% share of Unit 4 for one dollar. If the acquisition is approved NWE will own 55% of Unit 4. There are always benefits and costs to any deal. The potential benefits have been articulated by the utility, but potential risks and costs to ratepayers have not. At this point, the public at large (including ratepayers) may be excluded from having any information at all because NorthWestern Energy and Talen Energy (the operator of Colstrip) have asked the PSC to keep cost information confidential by filing what are called protective orders. Thus, the terms of the new coal contract, operations data, budget and capital expenditure projections, and cost estimates for environmental compliance relative to NWE's ownership in Unit 4 would all be confidential. In these types of business transactions some legitimate items need to be kept confidential, but the entire anticipated budget should not be shielded from the public. Ratepayers will be required to pay the costs; they have a right to know basic parameters. If these broad protective orders are granted there will be no credible information available to ratepayers or lawmakers about estimated future costs of this proposed acquisition.
Because this is an issue of huge importance, these protective requests need to have public input and should receive heightened scrutiny from the Commission. Unfortunately, that does not appear to be occurring. The requests are scheduled to be heard on Tuesday (Feb. 18). The Commission posted notice for the hearing late this week, giving only two working days between when the modified PSC agenda was posted and the Tuesday hearing. We do not believe this constitutes sufficient notice. We are not advocating for a particular outcome in this docket but are very concerned about the process of reaching a decision and strongly argue for real transparency and public participation. We have formally requested the Public Service Commission open an investigatory docket into the costs, benefits and ongoing risks facing Colstrip.
A few of the issues we identified include:
Has NorthWestern Energy set aside sufficient funding for its substantial cleanup obligations at Colstrip?
Are there risks that Montana ratepayers could face if NWE takes over as the primary or sole operator of the Colstrip facility, including increased remediation obligations?
What are the economic impacts to ratepayers as NorthWestern Energy's other partners, including the current plant operator, exit the facility?
Is NWE setting aside funds to assist an economic transition for the Colstrip community as coal units retire?
Lawmakers, taxpayers and ratepayers need transparency as decisions are being made about our energy future. To date this has been sorely lacking, especially as it relates to the primary costs of operating Colstrip. We urge the Commission to open an investigation to answer these and other relevant questions regarding the costs, benefits and risks of ongoing operations of the Colstrip facility for NorthWestern Energy ratepayers. We strongly advocate that the Public Service Commission minimize the use of protective orders in investigating questions concerning Colstrip and allow sufficient time for public input into this decision. Elected officials need accurate and complete information to make informed public policy decisions, and Montana taxpayers and ratepayers deserve the same.
The Democratic legislators who signed this column serve on either the Legislative Energy and Telecommunications Interim Committee or the Montana Consumer Counsel Committee: Sen. Mary McNally, SD 24 (Billings); Sen. Janet Ellis, SD 41 (Helena); Sen. Sue Malek, SD 46 (Missoula); Rep. Laurie Bishop, HD 60 (Livingston); Rep. Mary Ann Dunwell, HD 84 (Helena); Rep. Denise Hayman, HD 66 (Bozeman); and Rep. Chris Pope, HD 65 (Bozeman).
Catch the latest in Opinion
Get opinion pieces, letters and editorials sent directly to your inbox weekly!