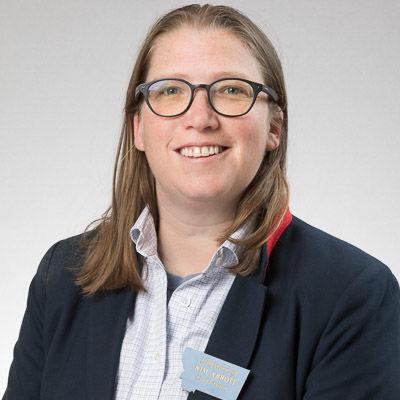 Republicans came into office this winter promising to create economic opportunity for Montana families, but their actions since then have betrayed those promises. That betrayal is on display in the Gianforte administration's newest attack on Montanans' health care. A few years ago, Republicans and Democrats in Montana came together to create a unique Medicaid program called HELP, which covers almost 100,000 people. Nearly 2 in 3 Montana businesses rely on HELP to provide health insurance to their employees. HELP keeps Montanans healthy and ready to go to work for Main Street businesses.
Now Governor Gianforte and Republicans in the Legislature want to put red tape between Montanans and their health care. Like most of us, Medicaid recipients currently sign up for health coverage just once per year. Under a new rule proposed by the Gianforte administration, many Montanans with the lowest wages will have to reapply for their health insurance multiple times throughout the year. They'll have to repeatedly fight with bureaucratic red tape just to keep access to their health insurance.
By the Gianforte administration's own admission, the result of this new bureaucracy will be thousands of Montanans losing their health insurance. It won't just be working folks who lose their coverage and face unexpected medical bills. It will also be Montanans who experience severely debilitating physical and mental illness who can't navigate these new, unnecessary hurdles.
Again, by the Gianforte administration's own estimates, this red tape will result in a hit of over $24 million to the pocketbooks of the working folks who get their insurance through Medicaid, and to the rural hospitals and clinics that work to keep them healthy.
At a time when our small businesses are still recovering from the pandemic and Montana families are still getting their feet back under them, it is unconscionable to threaten their health and well-being by intentionally making an effective program less efficient, less fair, and more bureaucratic.
A healthy economy needs healthy workers. That's why the HELP program passed with bipartisan support under the Bullock administration, and that's why Montana businesses and families rely on it for their insurance. But rather than looking to streamline services and build on what's working, Republicans are trying to create problems where none existed.
We need to make sure our shared investments are working better and more efficiently, not creating red tape that hurts our families and our businesses. I urge everyone to reach out to Governor Gianforte at dphhscomments@mt.gov and tell him you oppose his harmful cuts to Montanans' health care.
House Minority Leader Kim Abbott, D-Helena, represents House District 83 in the Montana Legislature.