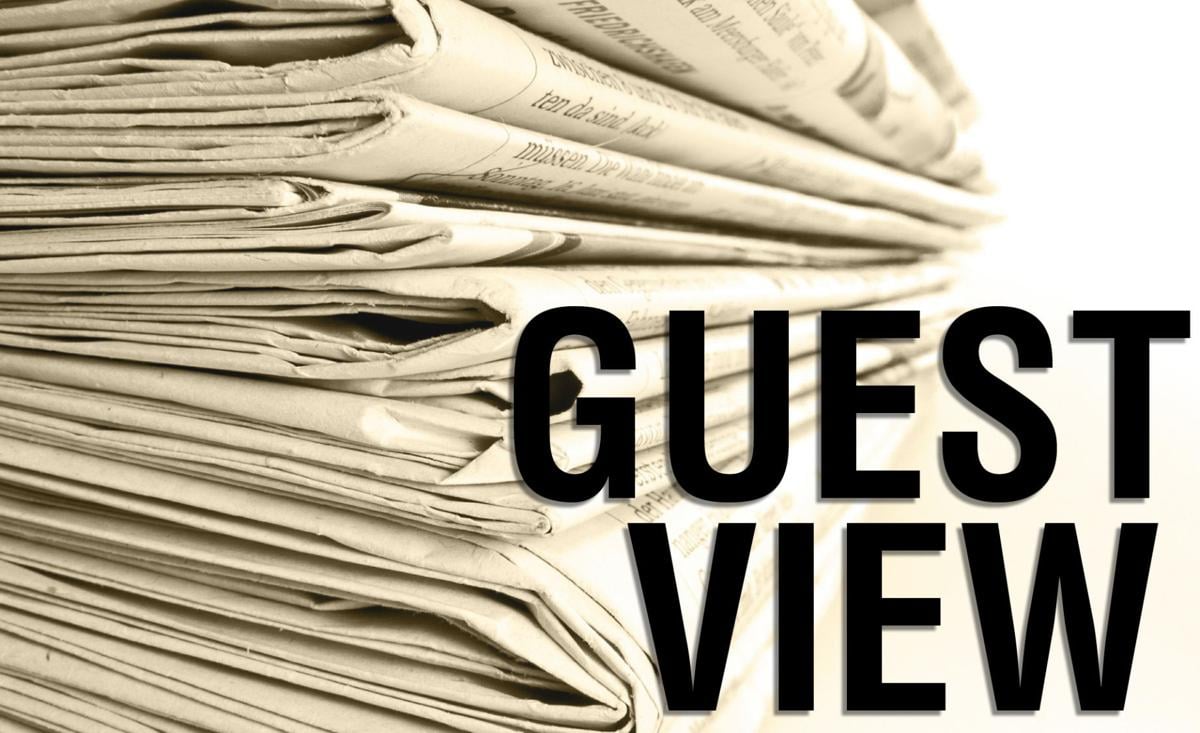 We, the undersigned faith leaders in Montana, prayerfully request that the Montana Legislature vote to abolish the death penalty in Montana.
There will be much testimony for and against the abolition of the death penalty. You'll hear financial arguments, logistical arguments, statistical arguments. You will hear of people wrongfully accused and later exonerated. You will hear of families devastated — families of victims and families of the convicted. You will hear about deterrence and closure. You will hear arguments from both sides on all these topics and more.
Our argument is a moral one. The death penalty is immoral. No crime justifies the taking of another life by the state. Our religious traditions have prohibitions against murder. People do unspeakably terrible things to one another, and the state is obligated to take action, to impose justice. But violence by an individual never justifies the use of violence by the state. Two wrongs do not make a right. Killing someone to teach others not to kill is illogical. It does not bring back the dead.
The role of government is to protect people and insure safety and justice. It is not to exact revenge. "Vengeance is mine," says the Lord (Deuteronomy 32:35.)
Once capital punishment was standard across much of the globe. But civilization has advanced, and now the United States is the only modern democracy in which capital punishment is still legal. This puts us in the company of brutal regimes.
As people of faith, we consider the abolition of the death penalty as a moral imperative. The death penalty is irreversible, and does not bring back victims. It only perpetrates more violence in the name of justice. As people of faith, as citizens of Montana we say, "Not in our name."
We urge you to vote to abolish the death penalty in Montana. We are praying for you and for everyone affected by this action, including victims and families.
This opinion is signed by the following Montanans: 
Jessica Crist, retired bishop, Great Falls
Rabbi Laurie Franklin, Missoula
Rev. Jayson Nicholson, Laurel
Pamela Sue Carroll, Great Falls
Judy Visscher, M.D., Missoula
Lucretia Humphrey, Great Falls
Gordon Whirry, Great Falls
Rev. Robin Biffle, Helena
Kristin Anne Freeman, Missoula
Avis R. Anderson, Glendive
Pr. Christine Holler-Dinsmore, Wolf Point
Paula Evitts, Great Falls
Kaylie Ines, intern pastor, Missoula
Margarita McLarty, Livingston
Donald S. McLarty, Livingston
Loretta J. Stiffler, Butte
Rita Jankowski-Bradley, Missoula
The Rev. Roxanne Klingensmith,, Bozeman
Gretchen Woodhull, Bozeman
Jean Hand Triol, Kalispell
Patricia A Hogan, Missoula
Susan Wadsworth, Red Lodge
Rev. Jayson Nicholson, Laurel
Claire Leonard, Virginia City
Ruth K. Dargis, Livingston
Denise Fisher, Livingston
Fr. James J. Hogan, Missoula
Patricia Simmons, Bozeman
Abess Judith Ann Crosby OSC, Great Falls
Sister Jane Sorenson, Great Falls
Betsy Mulligan-Dague, Missoula
Rev. Eric Strader, Bozeman
Rev. William Sappington, Billings
Karen Virginia Frank-Plumlee, Lincoln
Rev. Robin Biffle, Helena
Rev. Margaret Gillikin, Helena
Reverend Robyn Morrison, Helena
Sr Kathleen Hanley, Billings
Steven D McArthur, Missoula
Rev. Susan DeBree, Helena
Rev. Derf Bergman, St. Ignatius
Rev. Daniel Disch, Missoula
Salim Matt Gras, Missoula
Donna Williams, Great Falls
Rev. Dawn Skerritt, Great Falls
Rev. John Daniels, Missoula
Rev. Jean Larson, Missoula
David Hemion, Montana City
Eric J. Thorson, Billings
Dorothy Starshine, Great Falls
Rev. Gregory V. Holler-Dinsmore, Wolf Point
Rabbi Francine Roston, Whitefish
Judy Visscher, M.D., Missoula
Rev. Stephen Van Gilder, Great Falls
Rev. Peter Erickson, Columbia Falls
Paula Evitts, Great Falls
Fr. Charlie Knuth, Columbia Falls/Whitefish
Rev. Megan Hoewisch, Havre
Rev. Lisa K Harmon, Billings
Rev. Stacey Heggem, Winifred
Rev John Daniels, Missoula
Rev. Laura Folkwein, MSW, Missoula
Rev. Peter Shober, Missoula
Bishop Michael W. Warfel, Great Falls
Most Reverend Austin A. Vetter, Bishop, Helena
Terri Reavley, Great Falls
Rev. Barbara Archer, retired, Billings
Sr. Marya Grathwohl, Billings
Rev. Brent Long, Billings
Rabbi Uri N Barnea, retired, Billings
Rev. Dee Anna, retired, Boulder
Chancellor Darren Eultgen, Great Falls
Fr. David Wilkins, Fort Shaw
Rev. Sarah Merchant, Stevensville
Reverend Daniel M Dixson, M.Div, BCC, CT, Missoula
Fr. Robert D. Grosch, Billings
Chancellor Jeffrey M. Fleming, Helena
The Rev. Barry Padget, Missoula
Fr. Jose Valliparambil, Glasgow
Fr. Kenneth Fortney, Whitefish
Rev. Jay H. Peterson, Great Falls
Fr. Xavier Arimboor, Great Falls
Rev. Marlow Carrels, Butte
Fr. C. Hightower, SJ Missoula, St. Ignatius
Fr. David Reichling, Billings
The Reverend Jon R. Wallace, Plains
Rev. Domenico Pizzonia, Stanford
Joan R Higgins-Smith, Clancy
Rev. Daniel W Viehland, Townsend
Patricia Callaghan, Butte
Rev. Sarah Clark, Billings
Joseph Harrington, Helena
Rev. Tyler Amundson Billings
Rev. Linda Fritz, Three Forks
Richard Francesco, Helena