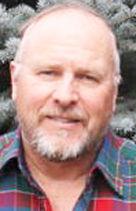 Recently many of us received a flier from Sen. Daines announcing legislation to protect us from wildfires. He must not want us to know the name of the legislation because he never identified it. He claimed bipartisan sponsorship without naming the cosponsor who is California Sen. Feinstein, one of those liberal Californians that he and his party keep demeaning Montana Democrats for associating with.
This legislation may have value but it is too little, too late. The Forest Service does need additional manpower resources because 15 years ago the Bush administration permanently reduced the FS budget 40%. On the Beaverhead-Deerlodge (BVDL) the result was a 60% reduction in staffing. This reduction has been shared by all management efforts including timber harvest, vegetation treatments, and fire fighting capabilities.
I challenged Daines during his initial years in Congress to restore this funding and his response was a he supported additional reductions. The result of these Bush cuts has been a landscape deprived of adequate management and an agency struggling to meet its most urgent needs. Devastating wildfires are one byproduct. Less timber harvest has been another. Supposedly priorities for Republicans yet reduced by Republican budget cuts.
Daines did successfully support the election year passed Great Outdoors Act which has significant funding to help address the backlog of projects on our National Forests. Although the Act has multi-year funding it does not restore the funding shortage created by the Bush cuts. While I applaud Daines for his support of the Act it does not erase 10 years of his inaction. Forest management is behind and will continue to lag behind critical needs. The Forest Service needs appropriate permanent funding to accomplish their management objectives.
Meanwhile Montana's forest users who collaborated to produce the Blackfoot-Clearwater challenge resolving diverse interests, uses and designations are ignored by Daines. While Sen. Tester has rewarded these Montana groups with legislation, Daines has refused to sign on. With Republican control of the Senate this legislation has been stranded. Montanans are denied a Montana driven solution. While the public craves collaboration, Daines punishes it.
Why does Daines collaborate with a California liberal rather than a fellow Montanan elected by the same electorate that elected him? Montanans expect public land management to be free of partisan politics. Why does he continue to deny the Forest Service full funding to perform the management he claims to support?
Daines also proudly supported permanent funding for the Land and Water Conservation Fund, again only when congressional passage was imminent. The majority of these funds will support acquisition of private lands for federal ownership. Ironically the Republican platform calls for transfer of federal lands to the states. How does he resolve these contradictory positions? Perhaps the senator can use some of his campaign spending to clarify these contradictions.
Chris Marchion is an outdoor advocate from Anaconda and was inducted into the Montana Outdoor Hall of Fame in 2014.
Catch the latest in Opinion
Get opinion pieces, letters and editorials sent directly to your inbox weekly!