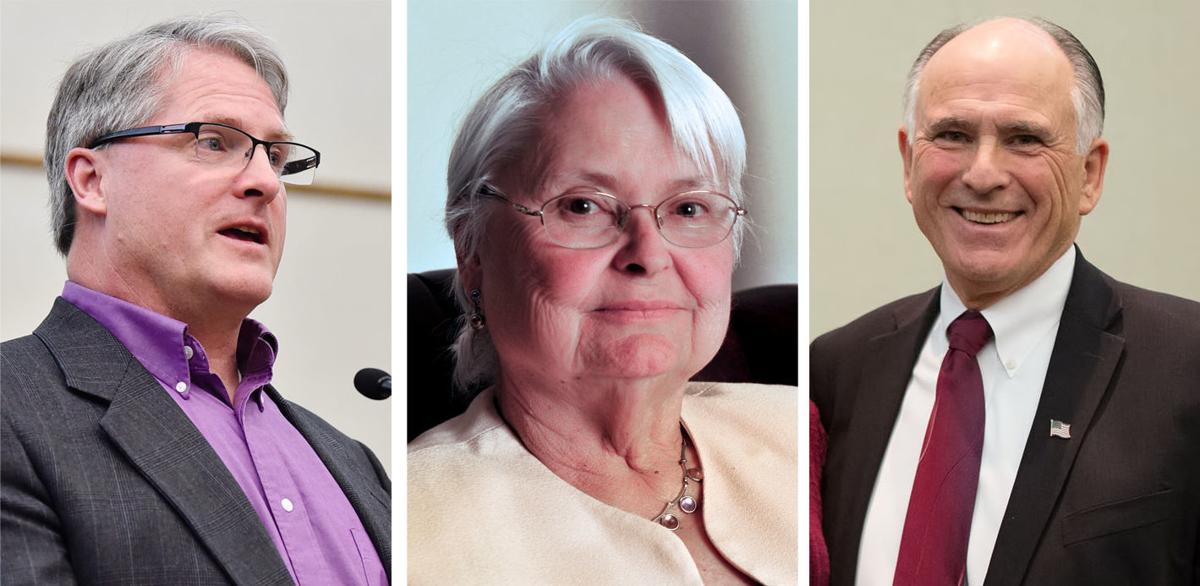 It is again the time of year where we see fireworks stands going up and people preparing to celebrate a much-needed Fourth of July holiday. We encourage all our county residents to celebrate, but to do so in a safe and responsible way, and to consider the people around them.
How lucky we are to be able to exercise our freedom and enjoy our nation's birthday! Our national anthem speaks of early pyrotechnics: "the rockets' red glare, the bombs bursting in air," continue to inspire and remind of us that freedom sometimes comes at great cost.
The use of fireworks is a tradition on the Fourth of July. The city of Helena and many jurisdictions do have fireworks restrictions.
Lewis and Clark County, however, does not ban fireworks. It is simply illegal to do so.
As a body, the Board of County Commissioners is authorized to act within the powers specifically authorized by the Montana Legislature. While there have been various attempts to give county government the legal ability to evaluate the risks associated with fireworks and enact restrictions on their use, the Montana Legislature has thus far refused to grant counties that authority.
Although that tradition may bring an inherent risk of unintended consequences, the Board of County Commissioners recognizes the limitations of authority granted by the Montana Legislature.
As we all know, fireworks can start fires and in the midst of COVID-19, our ability to fight fires this year is going to look different. While agencies are ready for fire activity, fire suppression organizations will be smaller in nature and fire managers will consider new tactics to keep firefighters and communities healthy and safe. While we cannot prevent nature-caused fires, we certainly can do our part to prevent human-caused fires. Before you set off fireworks, please consider the consequences if a fire were to take off. Are you putting homes and lives at risk?
Another thing to keep in mind is the effects fireworks can have on your friends, family and neighbors suffering from PTSD. Sudden and loud noises like fireworks can trigger PTSD for veterans who experienced traumatic events during their service. While their service is a reason we are able to celebrate, please also think about how you might be affecting these honored service members.
Finally, let's not forget about our furry friends and the anxiety it causes them. Fireworks are scary for pets and more are lost on July 4 than any other time. Keep them safe by putting them somewhere quiet and secure. Livestock is no different from Fido. Frightened horses can severely injure themselves, or worse. No animal owner wants to celebrate this holiday searching for a lost dog that ran away frightened, or by putting their beloved horse down because it fatally hurt itself going through a fence. Please be aware of your surroundings and avoid setting fireworks off around pets and livestock.
We encourage our residents of Lewis and Clark County to act responsibly this Fourth of July. If you recognize the risks this year and decide to limit your use of fireworks, you are exercising your independence by using good judgment, not because your government made the decision for you.
Lewis and Clark County Commissioners Susan Good Geise, Andy Hunthausen and Jim McCormick
Catch the latest in Opinion
Get opinion pieces, letters and editorials sent directly to your inbox weekly!