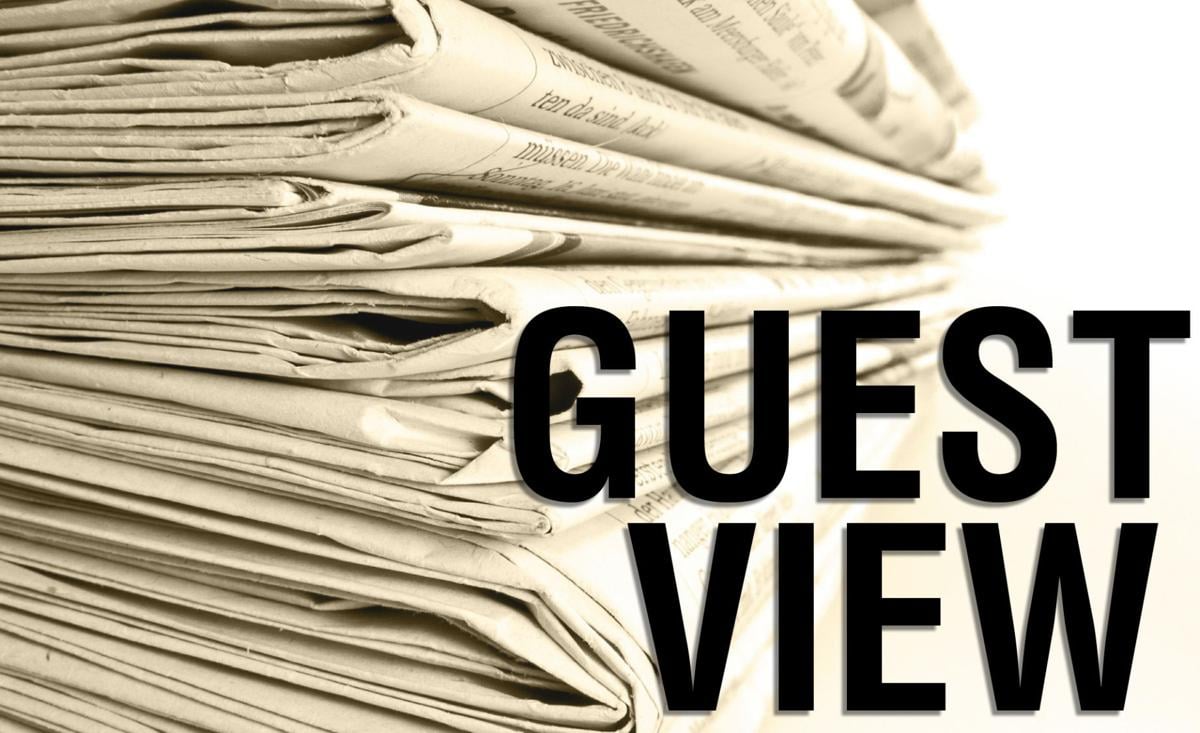 America loves to honor her Veterans. We embraced Memorial Day to honor those who gave their lives to "…hold these truths self-evident, that all men (and women) are created equal". Fifty years later America, like the other countries that participated in The Great War, established November 11 as Remembrance or Veterans Day to commemorate the end of the first world war of the 20th century and memorialize those who served. Along the way Americans supported the establishment of pensions for its veterans and created Veterans Homes, like the one in Columbia Falls to care for those who could no longer care for themselves or had family that could assist them. We pride ourselves in telling our military personnel "thank you for your service" whether it was peacetime or war. Unfortunately, the last two decades have seen a growing number who have seen multiple deployments to war zones around the globe. It's hard on the young men and women we put in harm's way and it is hard on those who provide much needed services to them when they return home.
When I finished my military enlistment, I wanted to find a career that continued that spirit of duty, service, and esprit de corps that meant peacetime or war, we left no one behind. I was lucky to find that in my chosen profession and joining my union only heightened that sense of duty, service, camaraderie. We've been told that our military service guarantees the rights and freedoms we enjoy as Americans and this is why I find it puzzling that more Americans aren't fighting back against the union busting activity in the Veterans' Administration.
Unions private or public serve the needs of their members whether wages and benefits, workplace safety, or maintaining and upholding the integrity of their profession. As VA employees struggle under ever tightening budgets, hiring freezes, and attacks on their rights as U.S. citizens to organize and collectively bargain, more and more Veterans are being swept aside like so much detritus. We love our Veterans except when it's time to fully fund the VA facilities; we love our Veterans except when it's time to hire sufficient staff to care for their needs; we love our Veterans when it comes to election season; we love our Veterans but we despise those who care for them because they feed from the public trough; because they refuse to devalue the work they do; because the enjoy the same rights as all Americans, including the right to belong to a union. The COVID-19 pandemic has exposed a host of shortcomings not the least of which is that unionized local, state, and federal employees are not the enemy or a necessary evil that needs reigning in, they are in fact heroes and none more so than those who are responsible for providing quality care and services to the Veterans we love.
As such, why are we standing on the sidelines as President Trump and his minions eviscerate the women and men who work for the VA and maintain their membership in the American Federation of Government Employees. Since 2017, a series of executive orders has hamstrung their union granting management the right to deny AFGE employees' leave requests and changing employee schedules with little or no prior notice. Instead of being lauded for they work they do for our Veterans they are being pilloried by the very people who establish the annual operating budgets for the various VA facilities and services, while proclaiming their unswerving devotion to our Veterans.
Two thirds of Montana's Congressional delegation love to tout their love of country and those who serve but when it comes to walking the walk they don't even take the first step.
Sen. Steve Daines, always quick to appear in a Veteran related photo-op, has towed the line that has resulted in underfunded VA facilities as well as egregious attacks on those federal employees who work for our Veterans and has remained silent about his Republican colleagues' anti-worker agenda. His vote to confirm Eugene Scalia as Secretary of Labor is a concrete example of his disregard for the working people who staff the VA.
Rep. Greg Gianforte wants to be our next Governor. Using his time in Washington to accelerate the decline of the VA is an interesting way to win over the voters of a state with 87,936 Veterans living in it. Montana's VA hospitals go beyond providing for those who served our country, they provide well-paying family sustaining jobs in tight-knit, rural communities.
This Memorial Day, if you're thinking about what you can do for Veterans, start at the ballot box. Cast your vote for candidates who support Veterans as well as those who care for them. Denying us care by destroying the lives of the working people responsible for our well-being is cruel and an insult to everything this country is supposed to stand for. Veterans deserve the best care and support possible, that doesn't happen without the members of AFGE.
James Holbrook is based in Helena and serves as the Business Manager for IBEW 206 and on the Executive Board of the Montana AFL-CIO. He is a veteran of the United States Army.
Catch the latest in Opinion
Get opinion pieces, letters and editorials sent directly to your inbox weekly!